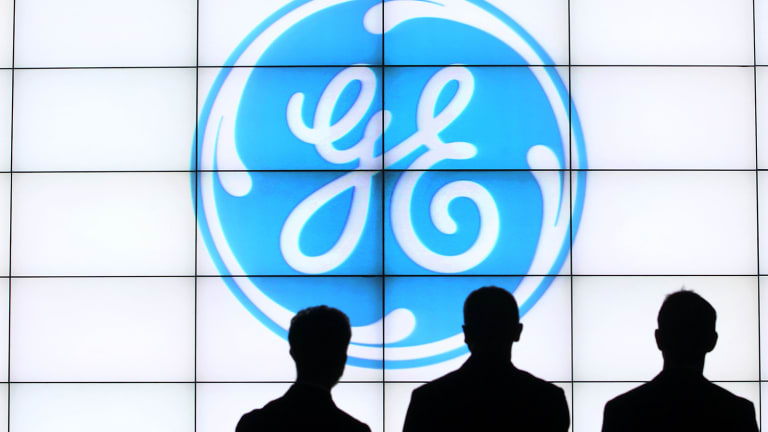 GE Eyes Sale of $115 Billion Business Formed When TV Was New
General Electric is exploring the sale of its 80-year-old asset management business, which traces its roots to the company's first pension plan in the 1920s.
UPDATE: The following story, originally published on Thursday, Sept. 10, 2015, has been updated with new comments and trading data.
NEW YORK (TheStreet) -- General Electric (GE) - Get General Electric Company (GE) Report is seeking buyers for its mammoth asset-management business, which controls about $115 billion and dates to the decade when the company started its first radio station and brought TV into American homes.
While GE Asset Management isn't part of GE Capital, the potential sale is an extension of CEO Jeffrey Immelt's plan to exit the lucrative finance business and refocus on the company's industrial products, according to a person familiar with the company's strategy. The sale will have the effect of reducing liabilities on GE's balance sheet, the person said.
GE Asset Management traces its roots to the 1920s and the funding of GE's first pension plan for its U.S. employees, according to the company's website, and began offering its services to institutional and retail investors in 1988. 
"Over time, there has been significant interest from premier investment firms in acquiring GE Asset Management, reflecting its reputation and attractiveness to others," Immelt said in a statement on Thursday. "As we continue to transform GE to focus on our industrial core, now is the right time to explore such a sale."
Selling most of GE Capital, which Immelt announced earlier this year, will allow the company to escape stricter regulatory requirements imposed when the Treasury designated the business as a non-bank systemically important financial institution.
The SIFI label is intended to provide additional safeguards against a financial crisis like the one in 2008 and 2009 when heightened risk at GE Capital cost the parent company its top credit rating and forced Immelt to cut GE's dividend.
The GE Asset Management unit manages portfolios for global clients, and the vast majority of its holdings are in publicly traded stocks and bonds in areas including the U.S., Europe, Canada and China. The remainder includes near-cash investments, hedge funds and private equities. 
Assets belonging to the unit's clients are invested side by side with corresponding GE benefit plan portfolios and overseen by the same managers so that GE's interests are aligned with its clients, the company said.
The unit's total assets under management place it among the larger U.S. firms, though nowhere close to the biggest. BlackRock (BLK) - Get BlackRock, Inc. Report, which holds that rank, manages $4.72 trillion, while JPMorgan Chase (JPM) - Get JPMorgan Chase & Co. (JPM) Report controls $1.78 trillion and Goldman Sachs (GS) - Get Goldman Sachs Group, Inc. (GS) Report has $1.18 trillion.
Fairfield, Conn.-based GE said it's seeking buyers with "considerable experience managing retirement plan assets." An independent fiduciary will be appointed to review the transaction and approve the manager chosen to oversee holdings from GE's primary benefit and pension plans, the company said. Net sale proceeds from the transaction will be deposited into the GE Pension Trust.
"GE Asset Management offers a unique value proposition to potential buyers as one of the few in-house managers of company benefit plan assets that has also built a robust external client base," Dmitri Stockton, the head of the unit, said in the statement.
"By combining our business with that of another leading asset manager with scale and expanded distribution, we will strengthen our ability to build enhanced client relationships," Stockton said.
The sale would add yet another change to an already transformative year at the company, which began in the late 1800s with Thomas Edison's invention of the light bulb.
In addition to winding down most of the finance unit, Immelt has threatened to relocate the company's headquarters because of a tax increase in Connecticut.
GE, which manufactures products from lighting to jet engines and locomotives, also drew the ire of retirees when it booked $3.3 billion in savings last quarter by widening retiree-benefit cuts from salaried positions to hourly production jobs. The benefit savings was the largest for the company since the Affordable Care Act was passed in 2010.
GE shares have fallen 2.3% this year, touching $24.68 in New York trading on Friday morning.