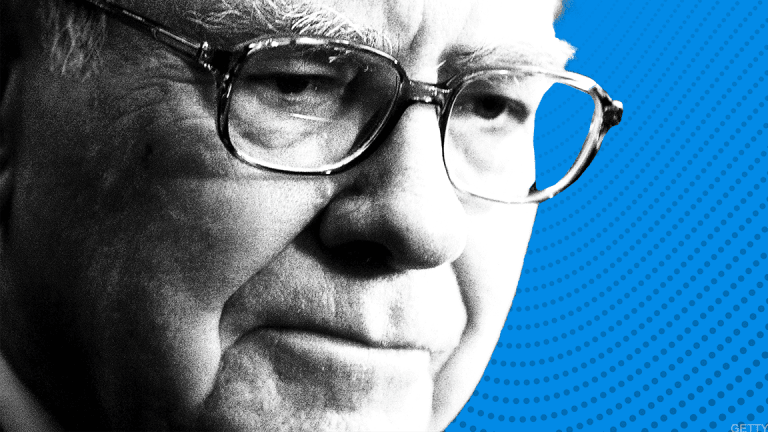 Publish date:
GE's $11.1 Billion Deal With Wabtec Should Have Warren Buffett Feeling Very Sad
The market is ready to rally now that the trade war with China has been put on hold. Meanwhile, Warren Buffett should have taken a look at GE.
The market is ready to rally now that the trade war with China has been put on hold. Meanwhile, Warren Buffett should have taken a look at GE.
GE and Wabtec agreed on Monday to a $11.1 billion deal that will merge the transport operations of the two companies. GE shares popped 2.9% on the news. It's hard not to view the deal as a win for GE -- the company will unload a capital intensive business, get to participate in its upside (GE shareholders will hold about 50.1% of the combined group) and receive $2.9 billion in cash. GE shares traded up 1.9% in the trading session. 
If GE CEO John Flannery has more clever deals like this up his sleeve this year, then Warren Buffett will be kicking himself for not buying at the March 2018 lows. Buffett said at Berkshire Hathaway's (BRK.A) - Get BRK.A Report (BRK.B) - Get Berkshire Hathaway Inc. Class B Report recent annual meeting he wasn't looking at buying part, or all, of the struggling GE. Whoops.
Now It's Time to Trade
The trade war is over, for now. Treasury Secretary Steve Mnuchin said Sunday that the U.S. would hold off on any tariffs against China as the two countries continue their talks. "We're putting the trade war on hold," Mnuchin said in a Fox News interview on Sunday. The Trump administration had planned to impose $150 billion in tariffs on Chinese goods, a threat that has left investors concerned about global growth prospects this year.
What does this mean for investors? Dust off that list of stocks to buy and get ready to ride the rally.
Since you are probably out of ideas, allow me to give you a hand for free. Goldman's "Hedge Fund VIP" basket of the most popular long positions has outperformed the S&P 500 undefined by 91 basis points year to date (3.5% vs. 2.6%) despite bouts of market turbulence in late January and April. The VIP list contains the 50 stocks that appear most often among the top 10 holdings of fundamentally driven hedge funds. Since 2001, the VIP basket has outperformed the S&P 500 in 63% of quarters, generating an excess return of 58 basis points. The list's current top five holdings include tech and media giants Facebook (FB) - Get Facebook, Inc. Class A Report , Amazon (AMZN) - Get Amazon.com, Inc. Report , Time Warner (TWX) , Microsoft (MSFT) - Get Microsoft Corporation (MSFT) Report  and Alphabet (GOOGL) - Get Alphabet Inc. Class A Report . All five were also the top five holdings in the prior quarter.
Head here to see the list's 13 new additions. Facebook, Amazon, Microsoft and Alphabet are holdings in Jim Cramer's Action Alerts PLUS.
You Need to Watch This, Like Now 
The Bucknell University Class of 2018 got a real treat on Saturday. TheStreet's founder Jim Cramer, whose daughter was among the graduating class, shared his personal story on how he got ahead in business and life during a 20-minute plus commencement speech. From sleeping in his car fresh out of school to taking entry level reporting jobs, Cramer's story should serve as an inspiration to any young adult getting ready to enter the workforce. 
The story should also serve as a reminder to any young adult who thinks he will be a Fortune 500 CEO at the age of 22: It takes dedication and hard work to get ahead, success does not happen overnight. You must knock down those walls and when they are knocked down, find more walls to known down. 
"Life after graduation is rarely a straight path, there are twists and there are turns and there are roadblocks and defeats -- you must know how to negotiate them, and negotiate them gracefully," Cramer told Bucknell University graduates. "College, as you will realize soon, is not an on-ramp to the HOV success lane." Visit here to watch the full speech -- you won't be disappointed. 
TheStreet presents on May 22: "How to Stomach Market Volatility." Hosted by Fisher Investments and TheStreet's Jim Cramer, the exclusive live webinar will give you the tools to successfully navigate market volatility and discuss why having a wealth manager is more critical than ever before. Quickly register for the event here.