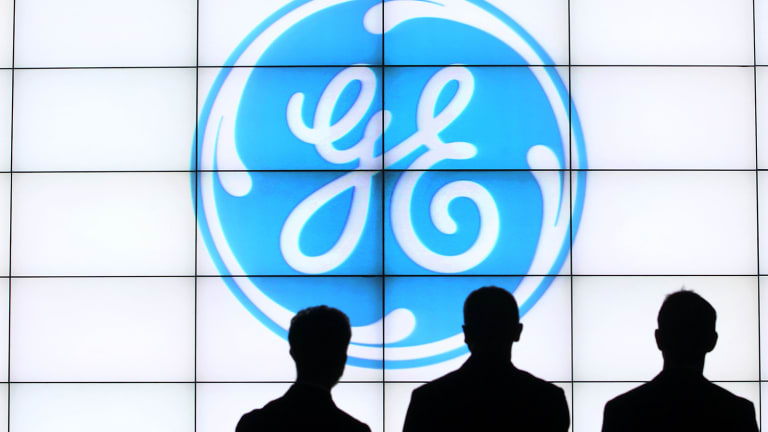 GE, Continental Resources, Spectra Energy Are Top Stocks to Buy
Kyle Brownlee, CEO of Wymer Brownlee, says investors should consider long positions in General Electric, Continental Resources and Spectra Energy.
NEW YORK (TheStreet) -- Oil prices stagnate below $50 per barrel but Kyle Brownlee sees an opportunity in the sector -- Continental Resources (CLR) , which has been buying acreage. 
It's a smart move by management to buy when assets are cheap and Continental is a "very, very well-run company," Brownlee, CEO of Wymer Brownlee, said Monday. "I'm a buyer."
Continental has solid cash flows, high investment grade rated debt and great long-term potential now that shares are down 45% from the 52-week highs. It has also lowered its breakeven oil production price down to $40 per barrel, which is helping improve its profitability,  Brownlee said. Continental shares closed Monday at $44.

United States Oil ETF USO data by YCharts
Another company Brownlee likes is Spectra Energy (SE) . The pipeline company is down just 13% from its 52-week high and pays a dividend yield slightly north of 4%. That yield is one of the stock's most attractive qualities, Brownlee said. He said Spectra has dividend coverage ratio of 160%, meaning that the dividend payments are likely to keep on coming, despite the "choppy" energy environment at the moment. Shares closed Monday close to $37. 
Finally, outside the energy business Brownlee said General Electric (GE) , a "great household name" and one of his top picks. The stock is down roughly 10% from its highs, while the broader stock markets press against all-time highs. The 3.6% dividend yield is also attractive. Shares closed at $25.
Unlike the investors want reportedly want CEO Jeff Immelt out, Brownlee defended Immelt, saying he has concentrated on the value of the stock and power of GE's dividend.