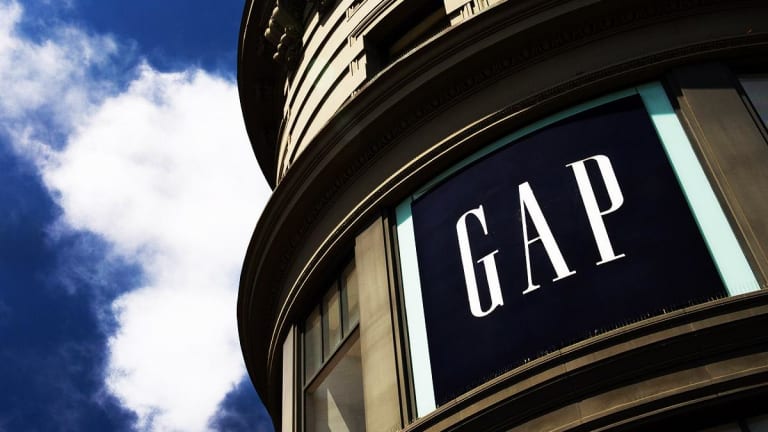 Gap Same-Store Sales Fall 4%, Old Navy Sales Drop More Than Expected
Same-store sales declined 4% in the second quarter, Gap says. Comparable sales at Old Navy fell 5%.
Shares of Gap  (GPS)  traded slightly higher in premarket trading Friday after the retailer reported declines in same-store-sales across its brands during the second quarter.
The apparel company, which owns the brands The Gap, Banana Republic and Old Navy, said sales at comparable stores fell 4% in the second quarter vs. an increase of 2% in the same period a year ago.
However, particularly worrying were declines at affordable brand Old Navy, which saw same-store sales fall 5% in the period compared with gains of 5% in the year-earlier second quarter. Analysts had been expecting a decline of about 1.1%. Gap brand same-store sales continued their slide, down 7% vs. a drop of 5% in 2018. Same-store sales at the Banana Republic fell 3% in the second quarter compared with a year-earlier gain of 2%.
Gap posted adjusted earnings of 63 cents a share in the second quarter, beating analysts' expectations of 53 cents. It posted a profit of 76 cents a year earlier.
The company said it expects adjusted earnings per share of between $2.05 and $2.15 for the fiscal year. Analysts expect a profit of $2.06 a share.
"Heading into the second half of the year, we remain highly focused on inventory and expense discipline to improve results, as well as delivering exceptional product supported by powerful marketing to drive customer engagement," said CEO Art Peck in a statement.
The stock was up 0.79% to $17.89 in premarket trading.
Constable owns none of the securities listed in this story.