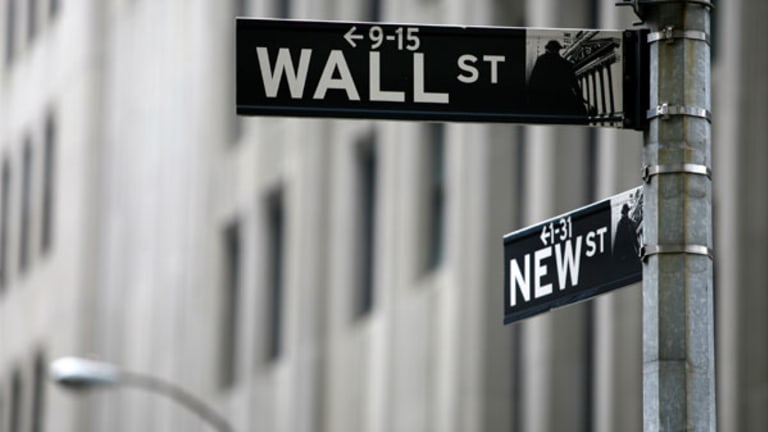 Gad: RadioShack Looks Fixable
Its small stores and solid balance sheet should help its turnaround.
Its small stores and solid balance sheet should help its turnaround.
The market's reassessment of the electronics retailer
Best Buy
(BBY) - Get Report
has been pronounced, and anyone who bought shares at the point of maximum pessimism has been amply rewarded.
At the beginning of this year, Best Buy shares were hovering around $12, amid concerns about how a large big-box electronics retailer could survive in a world dominated by smartphones and tablets that require very little shelf space. But Best Buy has convinced the skeptics, at least for now, and its $29 share price today makes the retailer's stock one of the best-performing of the year.
Hoping to accomplish the same type of magic is the much smaller retailer
RadioShack
(RSH)
. At $3 a share today, shares in RadioShack are down nearly 90% in the past two years. What once was $2 billion company has now shrunk to a $300 million business.
RadioShack is aggressively working to right the ship. Its new CEO, Joe Magnacca, has deep merchandising and retailing experience from Walgreen, and the company has hired an investment-banking firm to help raise some capital. If RadioShack can successfully reinvent itself, its upside could likely be significantly better than what Best Buy has accomplished for its shareholders.
RadioShack has some plusses. First, its stores are very small by retail standards, a very good thing when your products are subject to rapid inventory obsolescence. One of Best Buy's biggest problems was the massive floor space being devoted to big-screen TVs and DVD players, while the fastest-moving and most profitable products -- smartphones and tablets -- required very little space. It's why
Apple
(AAPL) - Get Report
retail stores generate so much revenue and sales per square foot.
Second, RadioShack has a good balance sheet, an absolutely critical factor for any company that's in turnaround mode. As of March 31, RadioShack had more than $430 million in cash, against some $700 million in short-term and long-term debt. Nervous creditors can take comfort that RadioShack has the ability to easily pay its obligations for the next couple of years -- this is valuable it needs in order to find new direction.
But there are some very legitimate concerns. First, RadioShack is no Best Buy. After the bankruptcy of Circuit City, Best Buy became the only pure-play electronics retailing chain. Even though competition from
Wal-Mart
(WMT) - Get Report
was real, at least Best Buy wasn't dealing with a dozen other names. RadioShack has that problem as it competes with Best Buy and everyone else.
That being said, consumers enjoy the convenience of being able to walk into a smaller store that has exactly what they want, and getting out. This preference is why a company such as
Dollar General
(DG) - Get Report
can go toe to toe with Wal-Mart. Second, RadioShack has gotten a reputation of selling products that aren't exciting. When people think of RadioShack today, they think of computer cords, adaptors, batteries and so forth. That's not inspiring. If I want those things, I pick them up at Best Buy or even
Target
(TGT) - Get Report
, along with my razors. But that is a fixable problem. And RadioShack's new CEO is trying to do just.
RadioShack has great locations, usually in shopping center and malls, surrounded by high-traffic retailers and restaurants. If it can find its niche and start selling exciting products, it can become the go-to destination for specialty electronics.
In short, investors should keep a close eye on RadioShack. Right now, the risk/reward scenario has lots of downside or lots of upside. If the potential for upside becomes a higher-probability event, then the opportunity will be compelling. In 2011, RadioShack pulled in nearly $220 million in operating cash flow. Since the company now has an enterprise value of $580 million, this is the type of turnaround opportunity that you want to keep close by.
At the time of publication, Gad had no positions in the stocks mentioned, although positions may change at any time.
Sham Gad is the managing partner of
, a value-focused investment firm based in Athens, Ga. Gad has written extensively for
The Motley Fool
and was a securities analyst for UAS Asset Management, a small value investment fund in New York City, in 2007. From 2002-2005, Gad managed assets for the Gad Investment Group.
Additionally, Gad has just released a new book,
The Business of Value Investing: Six Essential Elements to Buying Companies Like Warren Buffett
. He earned his BBA and MBA at the University of Georgia. Gad appreciates your feedback;
to send him an email.