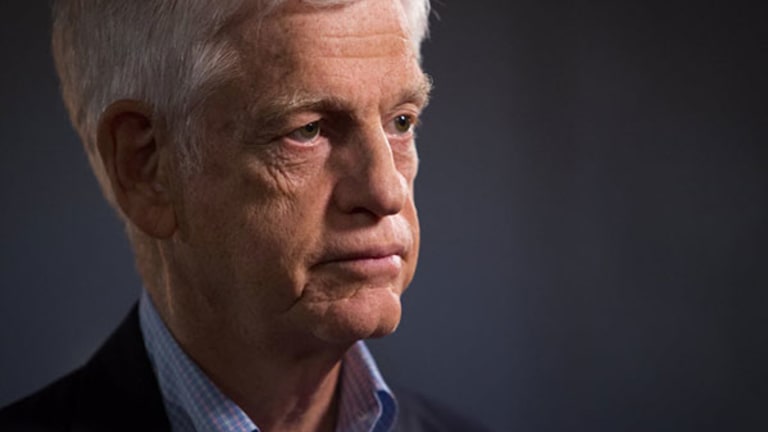 Gabelli Says Shareholders Should be Happy With Buffett's Performance
Famed investor Mario Gabelli discusses what types of investments Warren Buffett generally likes to make and others that he finds attractive.
NEW YORK (TheStreet) -- Famed investor Warren Buffett has been running Berkshire Hathaway (BRK.A) - Get BRK.A Report (BRK.B) - Get Berkshire Hathaway Inc. Class B (BARK.B) Report for 50 years and there's excitement brewing over the company's annual meeting May 2nd.  
Mario Gabelli, another famed investor and CEO of Gabelli Asset Management Company Investors, will be among those in attendance. Speaking in Omaha, Gabelli says there isn't really anything he would have wanted Buffett to do differently over the years. 
More Berkshire Hathaway Coverage

10 Strange Facts About Warren Buffett's Annual Meeting
Gabelli has been a long time owner of Berkshire stock and hasn't wavered much over the years. Even when stocks were flying higher in 2000 and Buffett was missing the frenzy because he didn't understand most of the companies going public, Gabelli stayed the course and held onto his shares of Berkshire Hathaway.
At the time, they were trading for about $40,000, he said. Today those shares are worth over $215,000. 

Berkshire Hathaway BRK.A data by YCharts
People will criticize anything or anyone and Buffett isn't an exception, he said. Some will nitpick his lack of investments in technology stocks or the fact that the company doesn't pay a dividend. 
But according to Gabelli, he would prefer Buffett to keep excess cash and use it to generate a better return on capital rather than pay out a dividend. And although some may criticize Berkshire's slowing growth rate, Gabelli had a different approach.
With a company that has a $350 billion market cap, "your ship is going to move slowly, but it's moving surely," he said. 
With a company that large, acquisitions aren't out of the question for Buffett. According to Gabelli, he's likely on the prowl for companies that will perform well during both inflationary and deflationary environments, will generate attractive cash flow, and that can be purchased at a reasonable price. 
As for which stocks he finds attractive, Gabelli says Comcast (CMCSA) - Get Comcast Corporation Class A Report and Time Warner Cable (TWC) look interesting after the two companies' merger plans fell through. 
Comcast should look to acquire assets in Europe and Latin America, while Time Warner Cable should purchase Cablevision Systems (CVC) , combine its New York subscribers with Cablevision's subscribers, and spinoff the newly formed entity, he explained. 
Gabelli also says investors will likely see plenty of value created by Ryman Hospitality Properties (RHP) - Get Ryman Hospitality Properties, Inc. Report over the next three to four years.
This article is commentary by an independent contributor. At the time of publication, the author held no positions in the stocks mentioned.