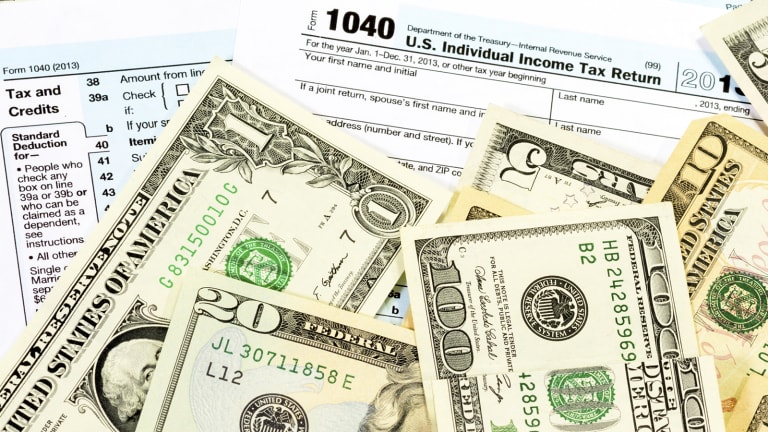 Why Investors Should Trade Futures
Futures traders can take advantage of the ability to react in real-time to events and a lower tax rate than stock traders.
Trading futures provides investors with the opportunity to take advantage of certain benefits that they would not able to do if they only traded stocks, experts said at TheStreet's Financial Success Strategies symposium in New York.
"The idea about trading futures that most people don't realize is there are tax benefits, you're taxed at a lower rate," said Carley Garner, futures-and-options trader at DeCarley Trading and a futures columnist with TheStreet's Real Money premium site. "It's easier to file your taxes, that's obviously a big deal."
Futures are contracts to buy or sell an asset at a defined point in the future. They typically cover a physical commodity like oil and gold or a financial instrument such as the S&P 500. Investors often use futures to hedge on the price movement of the underlying asset.
Futures traders adhere to a different taxation method under Section 1256 of the IRS Tax Code. It states that any futures contract traded on a U.S. stock exchange will be taxed at a 60/40 rate, meaning 40% of the contracts are taxed at the short-term capital-gain rates and 60% are taxed at the long-term capital-gain rate. Currently, the top rate for long-term capital gains is 20% and the top rate for short-term capital gains is 39.6%; the maximum blended tax rate is about 28%.
Another plus -- the futures markets are open almost all night and all day. Garner noted that the CME Group, which operates the Chicago futures and options exchanges, only closes for about an hour a day. This means investors and traders can react to any event in real-time -- which is a "huge advantage," said Garner.
For instance, Garner noted that on Election Night 2016, the S&P 500 futures dropped by more than 100 points. In fact, the CME Group temporarily halted trading in S&P 500 E-mini futures after those contracts plunged 5%. But after trading resumed, the futures erased much of their losses before the U.S. stock market opened the next day. People who only traded stocks missed the opportunity to take advantage of the dip because the stock market wasn't open at the time.
CNBC markets commentator Jon Najarian told the symposium: "Futures really allow you [to] basically define levels of anything -- from natural gas and crude oil to gold or E-minis -- and then take advantage of it, literally 24 hours a day."
But Jeff Kilburg, chief executive officer of KKM Financial, likened futures trading to using a power tool, specifically a nine-horsepower chainsaw. He said people need to understand futures before trading them, just as a person ought to read the directions before wielding a power tool.
"Learning and having that arrow in your quiver with futures is critical in moving forward as an institution, as a pro trader as well as a retail trader," Kilburg said.
More of What's Trending on TheStreet: