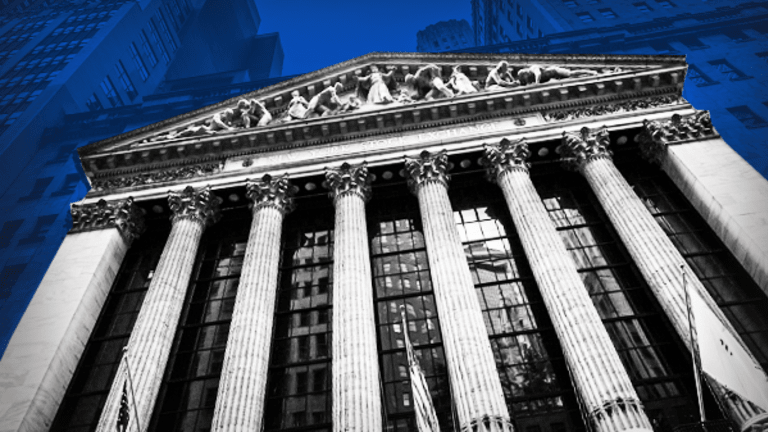 Week Ahead: With Triple-Threat Thursday Out of the Way, Wall Street Turns to Fed's Rates
The upcoming one is a lot simpler than the one just past with one main through-line: the Federal Reserve.
The upcoming one is a lot simpler than the one just past with one main through-line: the Federal Reserve.
The past week has been a trying one with major political events dividing attention, including FBI director James Comey's damning testimony and a U.K. election with no decisive victor.
The upcoming week, thankfully, is a lot simpler with just one main through-line: the Federal Reserve.
Markets expect few surprises there. A June rate hike has been widely expected since Fed commentary in recent weeks suggested there were more hawks than doves. Members have pointed to a tightening job market, the risk of being behind the curve on inflation, and a generally healthy economic recovery.
The Federal Open Market Committee, the monetary policy arm of the central bank, will convene for its two-day meeting on Tuesday, culminating in an announcement on Wednesday afternoon.
Wall Street is incredibly confident in a rate hike -- CME Group fed funds futures have priced in a more than 99% chance of a 25-basis-point increase. Should the Fed raise rates, it will be the second of three expected hikes this year.
"We would think it's unlikely that the Fed would throw in a surprise to the market and not move interest rates," Mark Heppenstall, chief investment officer at Penn Mutual Asset Management, said in a phone call. "I think there would be the potential for 'what do they know that we don't know' type of mindset among investors if they weren't to deliver on their tightening."
The Fed will also release updated economic growth and rate hike forecasts, while Fed Chair Janet Yellen will hold a press conference mid-afternoon Wednesday.
Outside of the Fed meeting, it's a busy week full of economic data. Producer prices for May will be released on Tuesday, while consumer prices for May and business inventories for April are scheduled for Wednesday. Retail sales for May will also be released Wednesday morning in what many hope will show signs of a rebound. 
"Consumer spending in recent months has been soft, despite having the wherewithal to spend," Terry Sandven, chief equity strategist, U.S. Bank Wealth Management, told TheStreet. "A better-than-expected print would bolster investor sentiment, provide anecdotal evidence of continued economic improvement, provide support for second quarter revenue and earnings estimates, and serve as a catalyst for stocks to grind higher in the near-term.""
Thursday is by far the busiest day on the economic calendar. The Philadelphia Fed Business Outlook Survey and the Empire State Manufacturing Survey for June, import and export prices and industrial production for May will all be released before the market opens, while the housing market index for June is set for shortly after the opening bell.
Housing starts for May, and the preliminary reading of consumer sentiment in June will round out the week on Friday.
In earnings, Dominion Diamond (DDC) will report on Monday; H&R Block (HRB) - Get Report on Tuesday; Jabil Circuit (JBL) - Get Report on Wednesday; and Bob Evans Farms (BOBE) , Finisar (FNSR) - Get Report , Kroger (KR) - Get Report , and Yingli Green (YGE) on Thursday.
Friday could bring increased volatility. The session falls on a quadruple-witching day, one of four times in the year in which futures and options contracts expire at once.