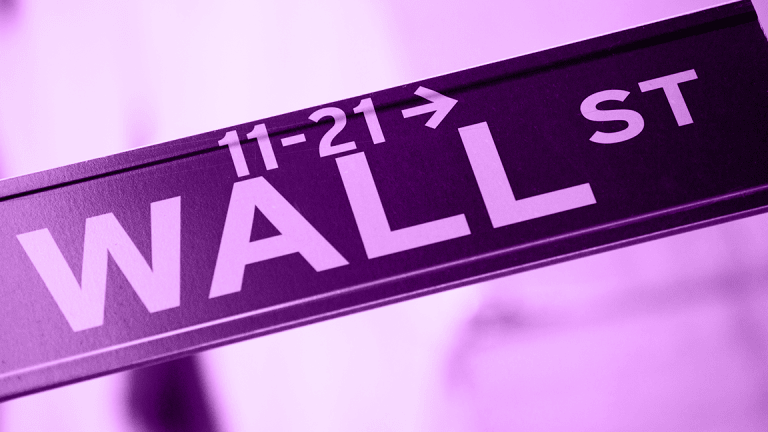 Wall Street Closes Out Third Quarter With Records for S&P 500, Nasdaq
The S&P 500 reaches new records on Friday, Sept. 29, closing at all-time highs for the second day in a row.
Wall Street celebrated the end of September and the third quarter by pushing the S&P 500 and Nasdaq to new intraday and closing records.
The S&P 500 increased 0.36%, a record close for its second day in a row and after hitting a record intraday high earlier in the session. The Nasdaq rose 0.66%, smashing its record close achieved on Sept. 15.
The Dow Jones Industrial Average waffled through the session until it closed up just 0.09%. Losses in Nike Inc. (NKE) shares isolated the Dow from the rest of the market's rally. 
Consumer staples stocks took the lead on markets for a second day. Tyson Foods Inc. (TSN) was among the best performers after increasing profit guidance thanks to strong performance in beef sales. For its fiscal year, Tyson anticipates adjusted earnings of $5.20 to $5.30 a share, up from $4.95 to $5.05 a share in previous estimates. The company also announced plans to cut around 450 jobs.
Other consumer stocks on the rise included Unilever PLC (UL) , McCormick & Co. (MKC) , Coty Inc. (COTY) and Hain Celestrial Group Inc. (HAIN) .
For this month, the S&P 500 rose 1.9%, its sixth straight monthly gain in a row. The Dow increased nearly 2%, and the Nasdaq 0.9%. 
For the quarter, the S&P 500 has climbed more than 3%, the Dow 4.8%, and the Nasdaq 5.7%. Stock markets have managed to clock steady gains, and new records, even as tensions between the U.S. and North Korea threatened to spill over into warfare. The second-quarter earnings season, which occurred earlier in the third quarter, was generally positive. 
Already, expectations for the third quarter have been tempered after hurricanes battered the southern U.S. and the U.S. territory of Puerto Rico. The effect of Hurricanes Harvey, Irma and Maria will likely put a dent in growth for the July-September quarter. Estimates have third-quarter GDP growth at 2.5%, according to FactSet. An initial estimate will be published on Oct. 27.
Personal incomes rose at the expected pace in August, while consumer spending ticked higher. Incomes increased by 0.2% month over month in August, the Bureau of Economic Analysis reported on Friday, roughly in line with estimates. July incomes had risen 0.3%. The savings rate held at 3.6%, while consumer spending increased 0.1%. The personal consumption expenditure index rose by 0.2%. The core rate gained 0.1%, its weakest since November 2015. 
Business conditions in the Chicago region improved at a faster pace than anticipated in September. The Chicago Business Barometer increased to 65.2 in September from 58.9 in August, the Institute for Supply Management said on Friday. The measure was at its highest level in three months and second-best in more than three years. Demand, backlogs and employment all improved. Order backlogs hit their highest level since July 1988. 
Consumer sentiment unexpectedly weakened in September, though not at an alarming rate, according to the final monthly reading from the University of Michigan. The reading dipped to 95.1 in September from 96.8 in August. Analysts had expected the measure to hold at a previous estimate of 95.3. 
Crude oil prices barely moved on Friday afternoon even after a weekly reading on drilling activity in the U.S. showed the first rise in a month. The number of active oil-drilling rigs increased by six to 750 in the past week, according to Baker Hughes. The total number of active rigs climbed by five to 940.
West Texas Intermediate crude was up 0.2% at $51.67 a barrel on Friday.
Volkswagen AG (VLKAY) shares were slightly lower Friday after the world's biggest carmaker said it would take a $3 billion hit to its third-quarter earnings linked to its plans to buyback diesel engine cars from U.S. customers sold during its emissions scandal. VW said the $3 billion charge would pay for the program, which it said was part of a settlement with authorities in North America and is "proving to be far more technically complex and time consuming" than first estimated.
Whole Foods Market, the upscale grocer recently acquired by Amazon.com Inc. (AMZN) , said Thursday it suffered a credit card security breach at some taprooms, restaurants and other in-store venues. The company said it uses a different point-of-sale system for its roughly 450 U.S. stores, and that system wasn't involved in the data hack. Amazon transactions also weren't involved, the company said.
Finish Line Inc. (FINL)   jumped 3% on Friday after Wells Fargo analysts raised their price target on the possibility of a deal with U.K.'s Sports Direct International (SDIPF) . The firm estimates the stock could be sold in the $14 to $16 range as part of a buyout. Wells Fargo raised their price target for Finish Line stock to $12 on a 50% probability that a deal happens.
Zogenix Inc. (ZGNX) rocketed 172% higher on Friday after positive results from a late-stage trial of its epilepsy drug. The treatment targeted a rare form of epilepsy known as Dravet syndrome. The drug met its primary endpoint of reducing the frequency of convulsive seizures in patients.  
KB Home (KBH) rose more than 8% on Friday following a better-than-expected third quarter. Earnings of 51 cents a share beat by a nickel, while revenue jumped nearly 25% to $1.14  billion and came in $20 million above consensus. Net orders increased 4%, while values rose 15%. Quarterly deliveries gained 11% to 2,765 homes. 
A solid quarterly performance for KB Home kicked off gains among other homebuilders. D.R. Horton Inc. (DHI) , Hovnanian Enterprises Inc. (HOV) , Lennar Corp. (LEN)  and PulteGroup Inc. (PHM) moved higher. The S&P Homebuilders SPDR ETF (XHB) gained 0.66%. 
Friday marks the nine-year anniversary since the Dow suffered its worst points decline on record after the House of Representatives rejected a $700 billion bailout plan. The blue-chip index slumped just over 777 points and roughly $1.2 trillion was wiped from the stock market, the New York Times reported Friday. The House passed a new bailout package just days later. Since then, the Dow has risen 116%. 
Don't miss these top stories on TheStreet: