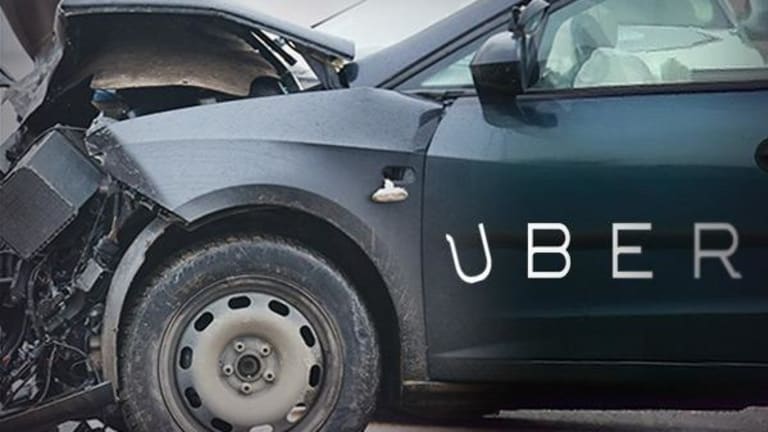 Uber in London Gets Its License Pulled
London's transport licensing authority says Uber hasn't demonstrated it is a fit and proper holder of a license to operate in the English capital.
Uber Technologies Inc.'s drive into the U.K. market hit a major roadblock on Friday, Sept. 22, when Transport for London, which both operates and regulates transport in the British capital city, said it will not renew Uber London's private hire operator license beyond the end of September.
Uber London has 21 days to appeal against the ruling, which said Uber London is "not fit and proper" to hold such a license. It said that the approach and conduct of the local unit of the San Francisco-based ride-hailing business "demonstrate a lack of corporate responsibility in relations to a number of issues which have potential public safety and security implications."
These included: Uber's approach to reporting serious criminal offences, and medical certificates on its drivers, as well how checks are conducted which comply with government health and safety requirements on drivers and staff who may be sexual offenders.
Transport for London also criticized Uber London's approach to explaining the use of Greyball in London, which it said was "software that could be used to block regulatory bodies from gaining full access to the app and prevent officials from undertaking regulatory or law enforcement duties."
London rules prevent anyone except the traditional black cabs from operating a taxi service and picking up rides flagged down at the side of the road. They also require "minicab" companies to take out private hire operator licenses to take pre-booked rides whether over the phone, online or by mobile app.
Mayor of London Sadiq Khan said in a statement: "I fully support TfL's decision -- it would be wrong if TfL continued to license Uber if there is any way that this could pose a threat to Londoners' safety and security."
Watch: Ride Sharing Apps- What Are The Differences?
What's Trending on TheStreet: