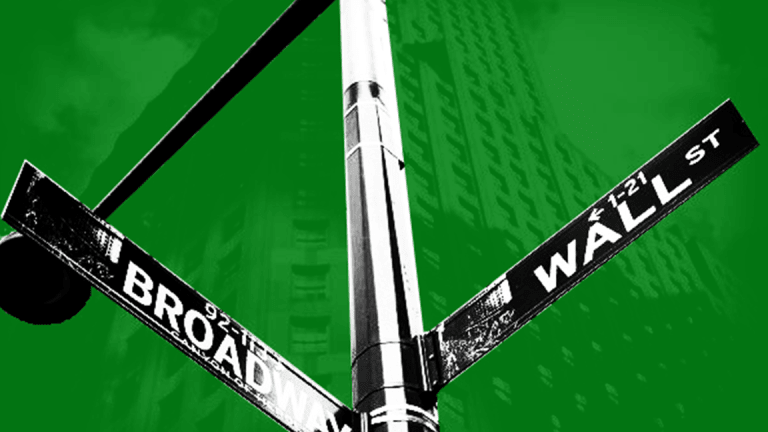 Toshiba, Apple, Roku and Hugh Hefner - 5 Things You Must Know
U.S. stock futures point to a weaker start for Wall Street on Thursday, ahead of a reading on the growth of the U.S. economy and as investors react to early tax reform proposals from the Trump administration.
Here are five things you must know for Thursday, Sept. 28:
1. -- U.S. stock futures pointed to a slightly lower start for Wall Street on Thursday, Sept. 28, ahead of a reading on the growth of the U.S. economy and as investors reacted to early tax reform proposals from the Trump administration.
European stocks traded higher on Thursday while Asian shares finished the session mixed.
The economic calendar in the U.S. on Thursday includes the final estimate of second-quarter Gross Domestic Product at 8:30 a.m. ET. Economists surveyed by FactSet expect the U.S. economy to have grown by 3% during the period, in line with the previous estimate.
The calendar also includes International Trade in Goods for August at 8:30 a.m., and weekly Jobless Claims at 8:30 a.m.
Kansas City Federal Reserve Bank President Esther George is scheduled to speak about the U.S. economy and monetary policy at a forum for minority bankers in Kansas City at 9:45 a.m.
Earnings reports are expected Thursday from Accenture PLC (ACN) , BlackBerry Ltd. undefined , ConAgra Brands Inc. (CAG) , KB Home (KBH) , McCormick & Co. (MKC) and Rite Aid Corp. (RAD) .
On Wednesday, Sept. 27, U.S. stocks rose and the Nasdaq gained 1.15%, its best one-day performance since Aug. 22. Bank stocks got a boost after Donald Trump and the GOP outlined plans to reform the tax code. Among the goals, Republicans aim to downsize individual tax brackets into three from seven -- 12%, 25% and 35% -- with income thresholds to be decided. The current lowest bracket is 10%, but lawmakers argued that the increase will be countered by almost doubling the standard deduction to $12,000 for individuals and $24,000 for families.
Also proposed is a reduction in the corporate tax rate to 20% and a 25% tax rate for certain pass-through entities.
If you'd like to receive the free "5 Things You Must Know" newsletter, please register here.
2. -- Toshiba Corp. (TOSYY) agreed to sell its memory chip unit for $17.7 billion to a consortium led by Bain Capital and Apple Inc. (AAPL) , ending months of speculation and a multi-group bidding war that featured a legal effort to block the sale by joint-venture partner Western Digital Corp. (WDC) .
Toshiba said it had entered into a share purchase agreement with Pangea, the acquisition vehicle, to transfer all the shares of Toshiba Memory Corp. for ¥2 trillion ($17.7 billion). Bain's consortium includes Hoya Corp. (HOCPY) , SK Hynix (HXSCL) , Apple, Kingston Technology Corp., Seagate Technology PLC  (STX) and Dell Technologies Capital.
Toshiba plans to reinvest ¥350.5 billion in Pangea to fund the transition. Bain plans to commit ¥212 billion, while Hoya has committed ¥27 billion and SK Hynix plans to invest ¥395 billion.
The U.S. investors, including Apple, plan to commit ¥415.5 billion but will not acquire any common stock or voting rights. In addition, SK Hynix will be firewalled from accessing any proprietary information from the chip unit and will not be permitted to own more than 15% of the voting rights in Pangea for 10 years.
Toshiba expects the deal to close at the end of March 2018 but the deal still needs antitrust and national security approval. There is also the matter of ongoing litigation with Western Digital, which claims that it has the right to vote on the sale.
Apple is a holding in Jim Cramer'sAction Alerts PLUS Charitable Trust Portfolio. Want to be alerted before Cramer buys or sells AAPL? Learn more now.
3. -- Apple has expressed interest in buying advanced liquid-crystal displays from Japan Display Inc. (JPDYY) for some iPhones next year, people with knowledge of the matter told The Wall Street Journal.
Japan Display said last month that the advanced displays, which it calls Full Active, would account for more than 70% of its business in panels for smartphones and other smart devices in the year ending March 2019. Japan Display has said in a regulatory filing that Apple accounted for about 54% of its revenue in the year ended March 2017, the Journal noted.
People at companies that work with Japan Display said interest about Full Active LCDs has come from Apple. That is why the display maker is predicting rapid uptake for Full Active, the people said. Apple declined to comment for the Journal.
4. --Roku Inc. said its initial public offering was priced at $14 a share, the high end of an expected range of $12 to $14, giving the provider of streaming set-tops and HDMI sticks an official valuation of $1.3 billion.
The valuation rises to around $1.7 billion -- about 4.3 times 2016 revenue of $398.6 million -- after accounting for outstanding stock options and warrants.
Roku will list on the Nasdaq under symbol "ROKU" and should begin trading Thursday.
Roku's revenue rose 25% in 2016, and 23% during the first half of 2017 to $199.7 million. However, hardware sales actually fell 2% during the latter period to $117.3 million. Revenue growth stemmed entirely from a 91% increase in Roku's higher-margin "Platform" revenue. That business, which covers ad sales, software licensing, branded channel buttons on Roku remotes and revenue cuts on subscriptions and on-demand content purchased on Roku devices, increased to $82.4 million.
The boost in revenue helped Roku trim its loss by $9 million to $24.2 million despite an 18% increase in operating expenses to $97.7 million. 
5. -- Hugh Hefner, founder of the Playboy media empire, died on Wednesday. He was 91.
According to the news release: "Hugh M. Hefner, the American icon who in 1953 introduced the world to Playboy magazine and built the company into one of the most recognizable American global brands in history, peacefully passed away today from natural causes at his home, The Playboy Mansion, surrounded by loved ones." 
Hefner's son, Cooper Hefner, the chief creative officer of Playboy Enterprises, said in a statement: "My father lived an exceptional and impactful life as a media and cultural pioneer and a leading voice behind some of the most significant social and cultural movements of our time in advocating free speech, civil rights and sexual freedom. He defined a lifestyle and ethos that lie at the heart of the Playboy brand, one of the most recognizable and enduring in history. He will be greatly missed by many, including his wife Crystal, my sister Christie and my brothers David and Marston, and all of us at Playboy Enterprises."
This story was updated from 5:59 a.m. ET.
More of What's Trending on TheStreet: