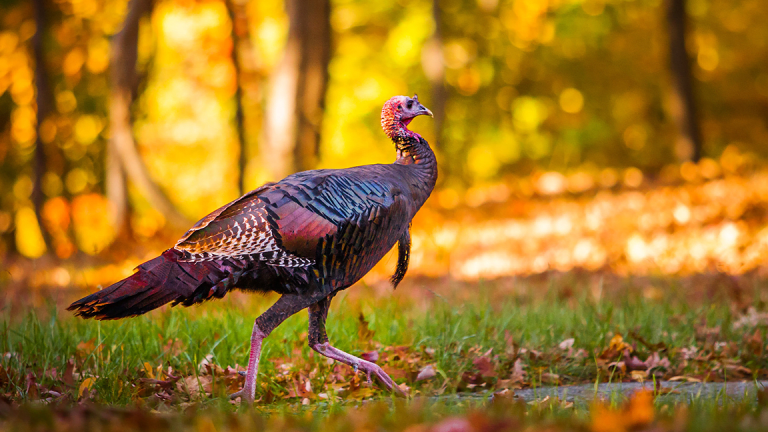 Stocks Retreat as Investors Digest Fed Minutes Ahead of Thanksgiving
Stocks closed out trading mixed Wednesday a day after the three benchmark indexes tallied records.
Stocks finished mixed in light trading on Wednesday, Nov. 22, after the release of minutes from the Federal Reserve's most recent meeting showed the bank is still concerned about the pace of inflation, but remains optimistic about U.S. economic growth overall.
The Dow Jones Industrial Average slipped 63 points, or 0.27%, the S&P 500 decreased about 2 points, or 0.08%, and the Nasdaq rose about 5 points, or 0.07%, to post a new record close.
All three major indexes notched record intraday and closing prices on Tuesday, Nov. 21, as strength in healthcare and tech bolstered investor optimism. Stocks had traded higher in three of the last four sessions, but were back and forth between the red and green Wednesday before closing mostly lower.
Minutes from the Nov. 1 meeting of the Federal Open Market Committee showed largely optimistic views on economic growth, but expressed mild concern from bank leaders about the pace of inflation and some disagreement over the Fed's approach to price stability.
Many of the Fed's policymakers suggested that interest rates will be increased in the "near-term." The Fed has increased interest rates four times since it began tightening in 2015. The body currently predicts one more rate increase this year and three more in 2018.
"In their discussion of the economic situation and the outlook, meeting participants agreed that information received since the FOMC met in September indicated that the labor market had continued to strengthen and that economic activity had been rising at a solid rate despite hurricane-related disruptions," the minutes stated.
The Fed also expressed improved expectations that Congress will pass significant tax cuts that could offer a boost to the U.S. business environment.
The Fed is widely expected to raise interest rates at its Dec. 12-Dec. 13 meeting. The market has nearly unanimously priced a rate hike at the meeting. The December meeting will be among the last for Chair Janet Yellen, who announced she's leaving the Fed after her tenure as its leader ends in February.
Global oil prices surged Wednesday as an expected dip in domestic production combined with ongoing disruptions to imports from Canada lifted markets ahead of next week's OPEC summit in Vienna.
West Texas Intermediate crude futures for December delivery popped higher to settle up 2.1% to $58.02 a barrel in trading early Wednesday, putting prices at a two-and-a-half-year high.
U.S. crude oil inventories for the week ended Nov. 17 shrank by 1.9 million barrels, according to data from the Energy Information Administration. Wall Street had expected supplies would decline by 1.43 million barrels.
Energy stocks gained on oil's strong rally early Wednesday. The Energy Select Sector SPDR ETF (XLE) - Get Free Report increased 0.42%. Royal Dutch Shell PLC (RDS.A) gained 1.1% and BP PLC (BP) - Get Free Report rose 1.64%. Exxon Mobil Corp. (XOM) - Get Free Report rose 0.25%.
Durable goods orders in October declined 1.2% vs. an expected 0.3% increase. Ex-transportation, durable goods orders in the U.S. increased 0.4%, just shy of analysts' expectation of a 0.5% increase. In the previous month, durable goods orders increased 2%.
Weekly jobless claims declined 13,000 to 239,000. Wall Street had expected 240,000 claims. The decline in jobless claims came after two consecutive weeks of increases, suggesting steady job growth.
Consumer sentiment for November was 98.5, topping Wall Street's forecast of a 98 reading but a decline from the previous month. The measure soared to its highest reading since 2004 in mid-October at 101.1, but has steadily declined since then.
Family dinner Thursday evening might bring some drama, but don't look for the same in equities markets ahead of Thanksgiving. After traders managed a somewhat boring day Wednesday ahead of the holiday, markets will be closed Thursday, Nov. 23, and will open for a half-day of trading until 1 p.m. EST on Friday, Nov. 24.
Retail stocks gained some Wednesday in anticipation of Black Friday on Nov. 24. The SPDR S&P Retail ETF (XRT) - Get Free Report increased 0.3% by the market close. Best Buy Co. Inc. (BBY) - Get Free Report rose 0.78%, Target Corp. (TGT) - Get Free Report gained 0.44% and Kohl's Corp. (KSS) - Get Free Report increased 0.97%.
Shares of Hewlett-Packard Enterprise Co. (HPE) - Get Free Report fell 7.2% Wednesday, putting it among the S&P 500's biggest laggards. The enterprise IT giant announced that CEO Meg Whitman would be stepping down at the end of January and guided for fiscal first-quarter earnings below analysts' expectations.
Deere & Co. (DE) - Get Free Report shares jumped 4.35% Wednesday after opening at a record high as the company reported profit and sales that topped expectations for its fiscal fourth quarter. Deere reported earnings of $1.57 a share, 10 cents higher than FactSet analysts expected. Revenue increased 23% to $8.02 billion, topping Wall Street's forecast of $7.92 billion. The company said it expects its fiscal first-quarter equipment sales will surge 38% from a year ago as South American demand grows.
According to TheStreet's Eric Jhonsa, Whitman's departure wasn't too shocking. Jhonsa wrote that Whitman reportedly had begun making plans to leave HPE and that she had interviewed for the top job at Uber Technologies Inc. over the summer.
Whitman will be replaced by Antonio Neri, HPE's president and a senior company executive since 2011.
Akzo Nobel NV (AKZOY) called off its planned merger with Axalta Coating Systems Ltd. (AXTA) - Get Free Report amid reports that Japan's Nippon Paint Holdings Co. (NPCPF) has swooped in with an all-cash bid for the Warren Buffett-backed group. A report from Reuters had linked Nippon, the country's biggest paintmaker, to a potential $8.2 billion play for Axalta, which had confirmed merger talks with the beleaguered Akzo Nobel only three weeks ago.
Axalta shares surged 4.8%. In a statement published late Tuesday, Akzo Nobel said the collapse of the talks wouldn't affect plans to split its business.
Rockwell Automation Inc. (ROK) - Get Free Report announced Wednesday that its board has unanimously rejected an unsolicited takeover bid from Emerson Electric Co. (EMR) - Get Free Report in order to keep the best interest of shareholders intact.
"Emerson's proposal undervalues Rockwell Automation and its prospects for continued growth and value creation, presents significant long-term risk for Rockwell Automation's shareowners, and would create a company that is not well-positioned to compete successfully in the evolving market," Rockwell said in a statement.
Rockwell shares were down 1.05%, while Emerson stock gained 2.5%.
Procter & Camble Co. (PG) - Get Free Report will challenge the proxy vote recount that awarded activist investor Nelson Peltz a seat on the P&G board, according to a report from CNBC citing unnamed sources.
P&G reportedly notified independent inspector IVS Associates that it planned to challenge the count. After P&G initially claimed victory last month, Peltz won the seat in a narrow recount by 43,000 votes, or 0.0016%, in an IVS tally. Advisers are now expected to review each contested vote to ensure it is legitimate. P&G stock was lower 0.44%.
TiVo Corp. (TIVO) - Get Free Report stock jumped 7.08% after the U.S. International Trade Commission ruled in favor of Rovi Corp., the company that bought TiVo last year, in a case regarding set-top box patents against Comcast Corp. (CMCSA) - Get Free Report .
Comcast is now prohibited from importing and selling certain kinds of Xfinity X1 set-top boxes. The boxes that are now banned were found to infringe on Rovi's - and now TiVo's - patents for earlier boxes, according to a report from Reuters. The ban is on some of Comcast's early Xfinity boxes, but not the product's legacy versions. It will stand unless overturned by President Donald Trump during the Presidential review period. Comcast told Reuters in an emailed statement that it plans to appeal the decision.
Comcast is a holding in Jim Cramer's Action Alerts PLUS Charitable Trust Portfolio. Want to be alerted before Cramer buys or sells CMCSA? Learn more now.
More of What's Trending on TheStreet: