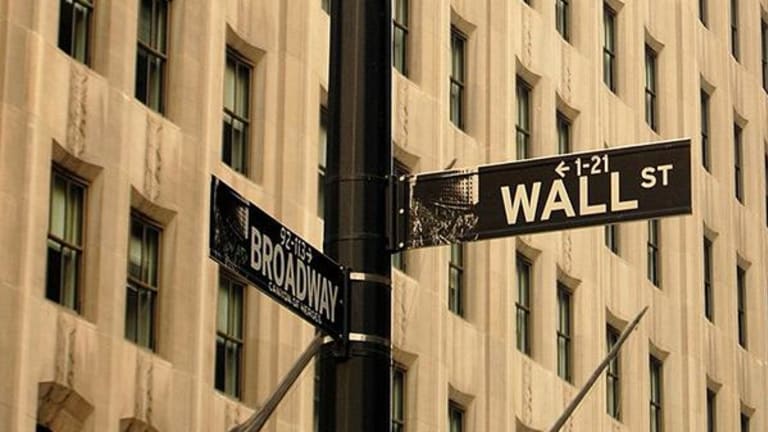 Publish date:
Stock Futures Rise as Oil Enjoys More Gains, Fresh Trump Scandal Keeps Markets on Edge
Stock futures move higher on Tuesday as crude oil continues to climb, though another controversy from the Trump camp keeps markets on edge.
Stock futures move higher on Tuesday as crude oil continues to climb, though another controversy from the Trump camp keeps markets on edge.
Stock futures moved higher on Tuesday as crude oil continued to climb, though another controversy from the Trump camp kept markets on edge. 
S&P 500 futures were up 0.18%, Dow Jones Industrial Average futures added 0.22%, and Nasdaq futures were up 0.22%.
Crude oil edged higher on Tuesday, solidifying big gains achieved a day earlier. Oil prices surged on Monday, reversing big dips seen last week and putting commodities at two-week highs, after energy ministers from Russia and Saudi Arabia surprised markets by calling for an extension to an oil production cap agreement.
An extension to the OPEC deal will be the main point of conversation when the 13 member countries meet in Vienna on May 25. The current agreement, established last November, is set to expire at the end of June.
The oil market has already reached a balance and the correction to a global supply glut will continue in the near term, the International Energy Agency said in its monthly report on Tuesday. The IEA held its demand growth forecast at 1.3 million barrels per day in 2017. 
West Texas Intermediate crude was up 0.9% to $49.27 a barrel on Tuesday morning. 
Donald Trump divulged highly classified intelligence to Russia during a meeting last month, according to a shocking report from The Washington Post. Trump reportedly shared top-secret information on the fight against ISIS with Russian Foreign Minister Sergei Lavrov and Russian Ambassador Sergei Kislyak in a meeting in which U.S. media was barred. The meeting raised eyebrows just a day after Trump fired FBI Director James Comey, who was head of an investigation into Trump and his campaign's alleged ties with Russia.  
Trump defended his position on Twitter Tuesday, saying he had the right as president to divulge information. He said he shared the information as he hopes to ally with Russia in the fight against ISIS. His tweet didn't detail whether the information shared was classified. 
U.S. housing starts slowed in April in a slight easing following a solid first quarter. Construction on new homes in April fell by 2.6% to a 1.17 million annual pace, according to the Commerce Department. Permits declined by 2.5%. Analysts expected starts at an annual pace of 1.26 million in April. 
Industrial production in the U.S. rose in April at its fastest pace since February 2014. Output increased 1%, while industrial capacity in use climbed to 76.7, the highest level in 20 months. 
In earnings news, Staples (SPLS)  shares dipped in premarket trading despite same-store sales topping estimates, though total sales came in slightly below. Adjusted earnings of 17 cents a share met expectations, while revenue declined by 4.9% to $4.15 billion and fell short of estimates of $4.52 billion. Same-store sales fell 2.6%, a narrower decline than an expected 4.1% drop. 
Home Depot (HD) - Get Report rose in premarket trading after exceeding quarterly expectations and projecting a solid full-year outlook. The DIY retailer earned $1.67 a share over the recent quarter, a nickel above consensus, while sales of $23.9 billion just edged past a target of $23.8 billion. Same-store sales increased by 6%. For the full year, Home Depot anticipates both revenue and same-store sales to increase by 4.6%.
Dick's Sporting Goods (DKS) - Get Report tumbled 13% before the bell after missing same-store sales estimates over its recent quarter. The sports retailer reported an increase in same-store sales of 2.4%, below an expected growth rate of 3.5%. Adjusted earnings of 54 cents a share met estimates. Dick's anticipates second-quarter adjusted earnings of at least $1.02 a share, above consensus of 99 cents.  
Other earnings of note include Vodafone (VOD) - Get Report , TJX Cos. (TJX) - Get Report  and Sina (SINA) - Get Report .
Ford (F) - Get Report shares rose 0.6% in premarket trading following a report that said the automaker planned to slash 10% of its workforce. The job cuts could be announced this week, TheWall StreetJournal reported. The job cuts largely target salaried employees. It's unclear if the plan includes cuts to the hourly workforce at Ford's U.S. factories and plants that are abroad, according to the Journal. Ford has about 200,000 employees worldwide.
Cocktails & Cramer
Join Jim Cramer on May 23 for an exclusive party at Bar San Miguel, his Brooklyn tavern. You'll get to watch a screening of Mad Money, after which Jim will arrive fresh off of the CNBC set to mingle, pose for photos and answer your investing questions. Participants will enjoy dinner, drinks, an autographed copy of Jim's book Get Rich Carefully and a one-year membership to Action Alerts PLUS, Jim's club for investors. (Current AAP members will receive one extra year of membership for free.)
When: Tuesday, May 23, 6 p.m.-9 p.m. EDT
Where: Bar San Miguel, 307 Smith St., Brooklyn, N.Y.
Cost: $375 per person
Space is very limited, so click here to reserve your ticket to this exclusive event today.