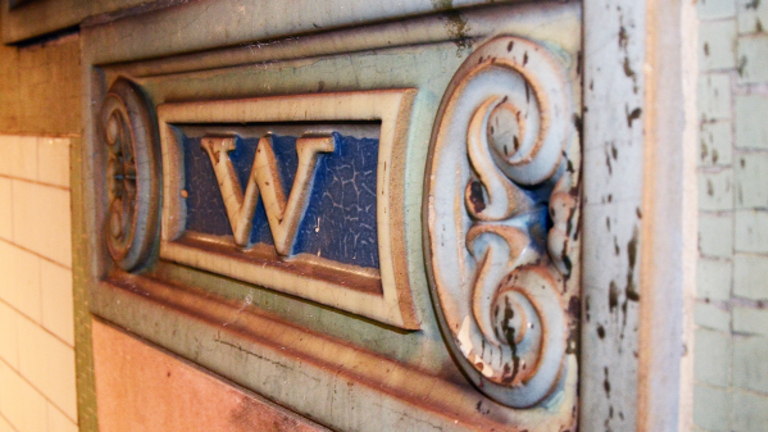 Stock Futures Point Higher as Healthcare Climbs Ahead of Senate Vote
Futures higher as the healthcare sector climbs.
Updated from 7:36 a.m. ET, Monday, June 26.
Stock futures were higher on Monday, June 26, as healthcare names rose ahead of an expected vote on the GOP's Obamacare replacement later in the week. 
S&P 500 futures were up 0.3%, Dow Jones Industrial Average futures gained 0.35%, and Nasdaq futures added 0.5%. 
Senate House Majority Leader Mitch McConnell is pushing for a vote on the Senate's bill in the coming week. McConnell hopes to have votes cast before Congress goes on its July 4 recess.
The Senate bill, which was made public on Thursday, June 22, suggests deep cuts to Medicaid and allows states the option to drop benefits coverage, including maternity care and mental health care. Details of the plan have been worked out in secret with no public hearings nor amendments from across the aisle. 
The Congressional Budget Office will release its rating on the Senate Republicans' healthcare bill in the coming week. The CBO rating could be released as early as Monday. The Senate GOP's plan is seen as similar to the House GOP's American Health Care Act, though many have criticized the bill for being even harsher. A number of Republicans have openly criticized the bill, including Sen. Ron Johnson (R-Wis.) and Sen. Dean Heller (R-Nev.). 
The CBO found that the House's bill would leave 23 million more Americans uninsured in exchange for a $119 billion reduction in the deficit over 10 years and nearly $800 billion in tax cuts that would overwhelmingly benefit the rich. The Tax Policy Center estimated a $37,000 average annual tax cut would go to the highest 1% of earners, and the top 0.1% would get a $200,000 tax cut.
The healthcare sector had one of its best weekly performances last week since early November 2016. The sector rallied on Wednesday, June 21, and Thursday, June 22, on hopes that the Senate GOP healthcare bill and relaxed regulations from the Trump White House would benefit drugmakers.
Healthcare shares continued to climb in premarket trading Monday. The Health Care Select Sector SPDR ETF (XLV) - Get Report increased 0.3%, while the iShares NASDAQ Biotechnology Index (IBB) - Get Report gained 0.2%.  
Durable goods orders in May fell 1.1%, wider than economists' estimates that called for a drop of 0.6%. It was the biggest drop in six months. Durable goods orders minus transportation rose 0.1% in May.  
Crude oil prices were on the rise for the third session in a row, recovering from a steep selloff that afflicted commodities markets last week. Worries over global oversupply and stubbornly high production ravaged commodities markets in the past week. The selloff began on Tuesday, June 20, with sharp declines sending prices into a bear market, having fallen more than 20% from a late February high. Crude reached its lowest level in 10 months on Wednesday.
West Texas Intermediate crude was up 0.3% to $43.13 a barrel on Monday. 
Pandora Media Inc. (P) co-founder and CEO Tim Westergren plans to step down as the streaming music company's leader, Recode reported, citing people familiar with the company's plans. Shares of Pandora rose 3.9% in premarket trading. Pandora hasn't selected a replacement for Westergren, sources said. He will likely stay on at the company he founded 17 years ago until a new CEO is in place, Recode reported. Westergren has been running Pandora since 2016.
Hartford Financial Services Group Inc (HIG) - Get Report was on watch after reducing its pension liabilities through a deal with Prudential Financial Inc. (PRU) - Get Report . Hartford will purchase a group annuity contract and transfer $1.6 billion, 29% of its $5.6 billion in U.S.-qualified pension plan liabilities. Hartford expects a $485 million charge in the second quarter tied to the transaction and a reduction to stockholders' equity of approximately $140 million.
Supervalu Inc.  (SVU) Chief Financial Officer and Chief Operating Officer Bruce Besanko will resign from his positions effective July 5, the company said in a statement Monday. Besanko told the Board of Directors for the Minnesota-based grocery chain that he's pursuing an opportunity outside of the company, but the release did not provide any further detail regarding Besanko's plans. 
GrubHub Inc. (GRUB) - Get Report was on watch after being downgraded to equal weight from overweight at Morgan Stanley. The firm pointed to increased competition in the online space. 
Visit here for more of the latest business headlines.
Read More Trending Articles:
Jim Cramer on Oil, Amazon, Nvidia, Advanced Micro Devices, Bed Bath & Beyond, Mondelez, Citigroup, Starbucks, Caterpillar, Nucor, U.S. Steel and Bitcoin
Could Walmart Shock Everyone By Spending Over $70 Billion to Buy Costco to Take on Amazon? Well...
Kroger Thinks Amazon Will Make One Massive Change to Whole Foods