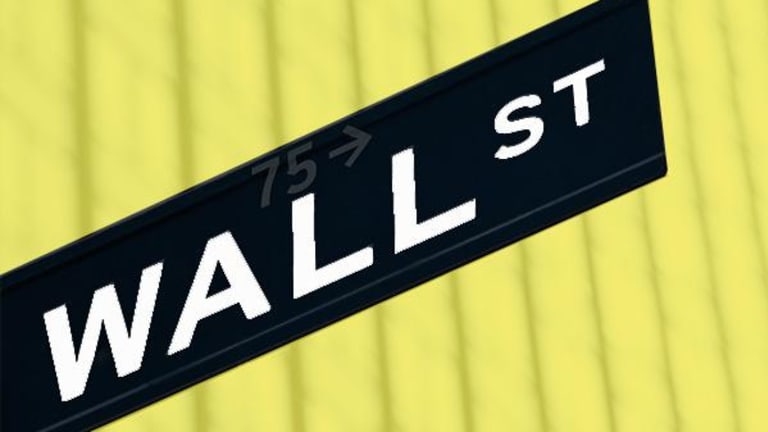 Stock Futures Rise on April Jobs Growth, Unemployment at 10-Year Low
Stock futures move higher on Friday after the nonfarm payrolls report shows more jobs added to the U.S. economy in April than economists expected.
Stock futures moved higher on Friday after the U.S. nonfarm payrolls report showed more jobs added to the U.S. economy in April than economists expected and the unemployment rate fell to its lowest level in a decade. 
S&P 500 futures were up 0.2%, Dow Jones Industrial Average futures added 0.04%, and Nasdaq futures rose 0.2%.
The U.S. economy added 211,000 new jobs in April, according to the Labor Department's nonfarm payrolls report.Around 185,000 jobs are expected to have been added to the U.S. economy in April, according to economists polled by FactSet. The unemployment rate unexpectedly fell to 4.4% from 4.5%, rather than an anticipated increase to 4.6%. Average hourly wages rose 0.3%, as expected. The March jobs gain was reduced to 79,000 from 98,000, while the February gain was increased to 232,000 from 219,000. 
"Today's jobs report continues the long-term trend of U.S. economic recovery and shows that last month's number was an anomaly," said Tony Bedikian, head of global markets at Citizens Bank. "The unemployment rate hit another new low and wages continue to improve."
In earnings, Cigna (CI) - Get Cigna Corporation Report reported first-quarter results above Wall Street expectations. Net income grew to $2.30 a share from $2 in the same quarter a year earlier. Adjusted earnings of $2.77 a share came in above an expected $2.45. Revenue of $10.39 billion exceeded estimates of $10.12 billion. Cigna also raised its full-year adjusted earnings guidance. 
Separately, Anthem (ANTM) - Get Anthem, Inc. Report said on Friday that is currently in the process of filing a petition with the U.S. Supreme Court to review a ruling on its proposed acquisition of Cigna. The U.S. Court of Appeals for the District of Columbia had ruled that the acquisition would restrict Americans' access to medical care. 
CBS (CBS) - Get CBS Corporation Class B Report rose more than 2% after exceeding analysts' quarterly estimates on its top- and bottom-lines. The network earned an adjusted $1.09 a share over the first quarter, well above estimates of 95 cents. Revenue of $3.34 billion topped a target of $3.28 billion. 
Zynga (ZNGA) - Get Zynga Inc. Class A Report surged 10% in premarket trading after reporting a narrower loss than expected. A loss of a penny a share was half the anticipated loss, while revenue gained 4% to $194.3 million and exceeded estimates by around $2 million. 
Officials from the Federal Reserve could make the case for a rate hike in June in a series of speeches Friday. The Fed opted to leave its federal funds rate unchanged at its May meeting, though members' confidence in the U.S. economy left a June rate hike a high possibility. The chances of a June rate hike sit at 74%, according to CME Group fed funds futures.
Fed Vice Chairman Stanley Fischer will speak at Hoover's Monetary Policy Conference in Stanford, Calif., on Friday morning, while St. Louis Fed President James Bullard, Chicago Fed President Charles Evans, and Boston Fed President Eric Rosengren will speak on a panel at the same event in the afternoon. 
San Francisco Fed President John Williams will deliver the keynote address at the Shadow Open Market Committee in New York early Friday afternoon, and Fed Chair Janet Yellen will discuss the history of women in the economy at Brown University in Providence, R.I.
A House vote to pass an amended health care bill passed the necessary threshold on Thursday afternoon. More than 216 House Republicans voted "yes"' on the Affordable Care Act repeal-and-replace bill. The bill will now be placed on the Senate floor for a vote. The bill has not yet been evaluated by the Congressional Budget Office, meaning lawmakers do not know how much it will cost and how many people it could throw off of health insurance.
The passage of health care reform is seen as a litmus test for the effectiveness of the Trump administration. Donald Trump promised massive tax reform and infrastructure spending on the campaign trail. So far, his administration's details of proposed tax changes have been scant.
"This is a good first step toward demonstrating that the Republican majority can come together and compromise on legislation," said Chris Zaccarelli, chief investment officer for Cornerstone Financial Partners. "The broader implication for the market at large is the increased likelihood that tax reform can be passed sooner rather than later. This is the main takeaway and is a positive sign for equities to move higher this year." 
Don't miss these top stories on TheStreet:
Here's Why Tesla's Upcoming Model Y Could Be Such a Huge Deal