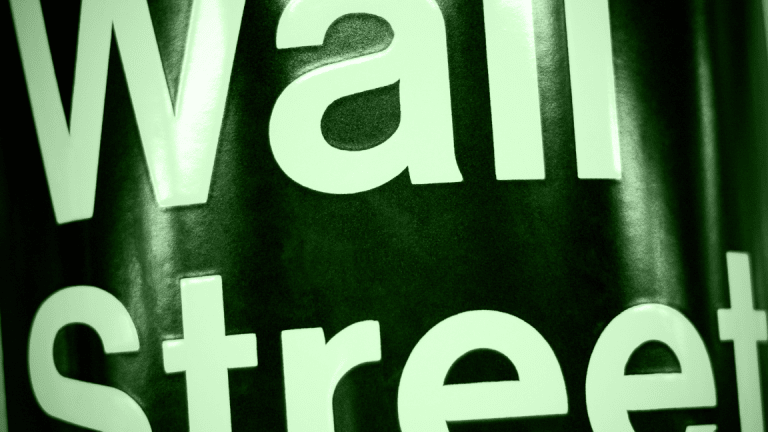 Stock Futures Mixed as Wall Street Looks Set to End the Quarter With Gains
Stocks hold mixed on Friday, Sept. 29, as investors look to close out a quarter of geopolitical tension and weather disruption.
Stocks held mixed on Friday, Sept. 29, as investors looked to close out a quarter of geopolitical tension and weather disruption. 
Dow Jones Industrial Average futures were down 0.04%, S&P 500 futures slid 0.04%, and Nasdaq futures rose 0.15%. 
So far this month, the S&P 500 has risen 1.6%, the Dow 2%, and the Nasdaq 0.4%. Wall Street is on track to close out its least volatile month on record. The range between the S&P 500 Index's day-to-day session highs and session lows has been just 0.39%, which is the smallest average range during September since at least 1970. 
For the quarter, the S&P 500 has climbed around 5%, the Dow 4.8%, and the Nasdaq 4.8%. Stock markets have managed to clock steady gains, and new records, even as tensions between the U.S. and North Korea threatened to spill over into warfare. The second-quarter earnings season, which occurred earlier in the third quarter, was generally positive. 
Already, expectations for the third quarter have been tempered after hurricanes battered the southern U.S. and the U.S. territory of Puerto Rico. The effect of Hurricanes Harvey, Irma and Maria will likely put a dent in the July-September quarter. Estimates have third-quarter GDP growth at 2.5%, according to FactSet. An initial estimate will be published on Oct. 27.
Personal incomes rose at the expected pace in August, while consumer spending ticked higher. Incomes increased by 0.2% month over month in August, the Bureau of Economic Analysis reported on Friday, roughly in line with estimates. July incomes had risen 0.3%. The savings rate held at 3.6%, while consumer spending increased 0.1%. The personal consumption expenditure index rose by 0.2%. The core rate gained 0.1%, its weakest since November 2015. 
The economic calendar on Friday also includes Chicago PMI and the final reading for consumer sentiment for September. 
Crude oil prices were slightly higher ahead of a weekly reading on drilling activity in the U.S. The weekly Baker Hughes rig count will be released as normal at 1 p.m. ET. Baker Hughes reported that the total oil rig count had fallen by five to 744 in the previous week. Bullish inventory data mid-week had also buoyed prices.
West Texas Intermediate crude was down 0.1% at $51.64 a barrel on Friday.
Volkswagen AG (VLKAY) shares fell sharply Friday after the world's biggest carmaker said it would take a $3 billion hit to its third-quarter earnings linked to its plans to buyback diesel engine cars from U.S. customers sold during its emissions scandal. VW said the $3 billion charge would pay for the program, which it said was part of a settlement with authorities in North America and is "proving to be far more technically complex and time consuming" than first estimated.
Whole Foods Market, the upscale grocer recently acquired by Amazon.com Inc. (AMZN) , said Thursday it suffered a credit card security breach at some taprooms, restaurants and other in-store venues. The company said it uses a different point-of-sale system for its roughly 450 U.S. stores, and that system wasn't involved in the data hack. Amazon transactions also weren't involved, the company said.
Updated from 7:45 a.m. ET, Friday, Sept. 29. 
More of What's Trending on TheStreet: