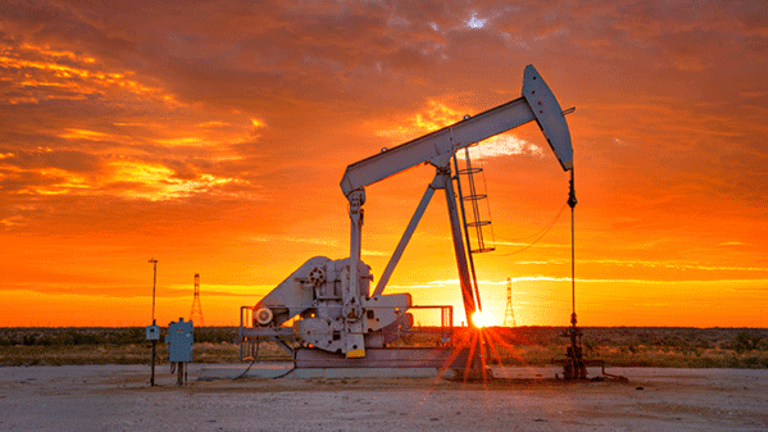 Stock Futures Jostled Over OPEC Deal, With VIX Index Up Significantly
Futures are down after OPEC nations claim they have a deal on oil production limits, but naysayers say it's more "an agreement to agree."
Futures are down after OPEC nations claim they have a deal on oil production limits, but naysayers say it's more "an agreement to agree."
Volatility is up and stock futures are down late this week, after major oil producers roiled futures markets. Both the Dow futures and Standard & Poor's futures index were down 1% on Thursday, while the benchmark VIX futures index, a measurement of volatility index, was up 8.12% over the same time period.
The week started on a positive note after the U.S. durable goods numbers clocked in at a better than expected pace in August. Durables were flat, which Wall Street viewed favorably as analysts had called for a 1.5% drop in the August durable goods orders.
Better performing foreign markets, along with rising oil prices also boosted stock futures earlier this week.
"U.S. stock index futures are higher due to mostly stronger equity markets in Europe, which were supported by better news concerning the European banking sector," says Alan Bush, an analyst at ADM Investor Services, in a September 28 research note. "In addition, stock index futures were helped by higher crude oil prices."
"The durable goods orders report was also supportive," Bush adds. "August durable goods orders were unchanged, which compares to expectations of a decline of 1.5%, and durable goods excluding transportation, fell 0.4% when a decline of 0.5% was anticipated. Currently, the main trend for stock index futures is higher."
Durable goods orders are seen as a proxy for medium-term capital expenditures and investment, says Sameer Samana, global quantitative strategist at Wells Fargo Investment Institute. "The quick read-through of a good durable goods number is that it leads investors to think that companies must be seeing something that makes them positive over a medium-term horizon (think three-plus years)," he says. "If that trend keeps up, then it should lead to greater economic activity, better productivity and stronger earnings growth, which would support higher stock prices."
Yet a day later, the Organization of Petroleum Exporting Countries (OPEC) tossed a monkey wrench into the futures market, with an announcement that the major OPEC oil-producing nations would cap production - the first oil production cut in eight years. (Overall, the proposed deal would reduce production by anywhere from 200,000 to 700,000 barrels per day.)
Immediately, doubts were cast on the veracity of the announcement.
"If anything this looks like another attempt to keep a floor under prices without actually having to do anything," stated Michael Hewson, chief market analyst at CMC Markets, in comments to Investing.com.
In a research note, Goldman Sachs also questioned whether the deal would actually go through, stating that historically, OPEC's track record in closing such deals. Overall though, Goldman Sachs calls for oil prices to climb between $7 and $10 per barrel in 2017, and possibly higher if the OPEC production reduction deal goes through.
Critics also alluded to OPEC's decision to delay the official announcement until November 30, when the organization meets again in Vienna, Austria. Even if the production curb happens, analysts say it won't matter much, anyway.
"We believe that OPEC is at or close to its maximum production, so agreeing to a small cut is not much of a concession," says Jay Hatfield, portfolio manager of the InfraCap MLP ET. "More importantly, we believe that non-OPEC production is likely to decline by approximately one million barrels per day in 2017. Consequently, OPEC has a significant tailwind, so the announced production cut and support to the current oil price is supported by fundamental long term supply and demand fundamentals and is more likely to have a positive short to medium term effect."
Echoing the sentiments from Goldman Sachs and Citibank, which have adopted a "we'll believe it when see it" attitude on any OPEC production cuts, Hatfield agrees that any actual production limits "may or may not be implemented."
"But by then non-OPEC supply should be declining so prices will likely continue to increase," he adds. "We believe that the 2016 likely oil price range is $40-50 per barrel with risk to the upside and the likely 2017 range is $50-70 per barrel."
Ojas Wadivkar, a principal at the Energy and Process Industries Practice A.T. Kearney concurs, citing historical differences between two key OPEC players.
"I'm not very optimistic this understanding will have a substantial impact on long term oil prices," Wadivkar says. "It's not very clear regarding what they have agreed to, especially given the history of the Iranian/Saudi relationship."
"Given the limited reduction in oil production and potential additional supply which could come on line (through non-OPEC production and inventories), I doubt prices would increase too much," he said. "It will impact sentiment more so than realities on the ground."