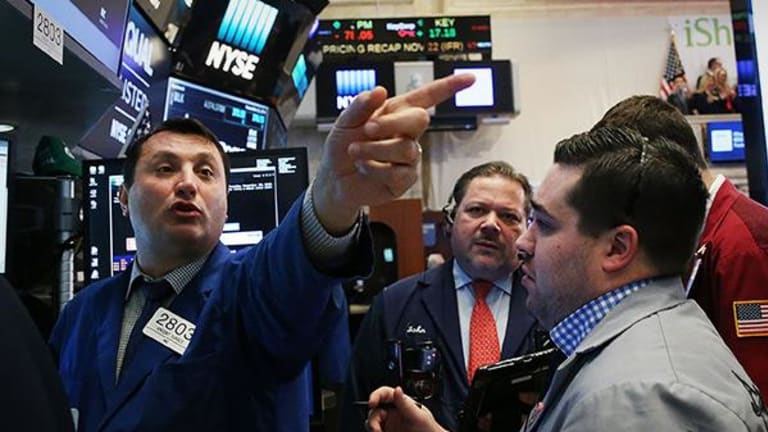 Stock Futures Higher as Attention Turns to Janet Yellen
Stock futures creep higher on Monday as Wall Street waits for an early afternoon speech from Federal Reserve Chair Janet Yellen on the state of the labor market.
Stock futures crept higher on Monday as Wall Street waited for an early afternoon speech from Federal Reserve Chair Janet Yellen on the state of the labor market.
S&P 500 futures were up 0.07%, Dow Jones Industrial Average futures gained 0.09%, and Nasdaq futures rose 0.12%. 
Yellen will take the stage at the University of Baltimore 2016 Midyear Commencement in Maryland early Monday afternoon. The speech is the last of Fed-talk for the year and the first remarks since the central bank opted to hike rates by 25 basis points at its meeting last week. The Fed also telegraphed a faster pace of hikes, pegging its 2017 forecasts for three moves, up from two. 
"In light of Yellen's shift in tone in highlighting 'diminished' slack in labor markets, which implies a closer proximity to full employment, further clarification is possible," TD Securities analysts wrote in a note. 
Monday also kicked off a slower week as trading desks empty out ahead of the Christmas and New Year's break. Still, there will be a number of data points for investors to trade on including existing home sales on Wednesday, the third and final estimate of third-quarter gross domestic product, and durable goods orders on Thursday, and new home sales data on Friday. 
The Dow's march to 20,000 continued on Monday with the blue-chip index just one big rally away from the milestone. The Dow has flirted with that level, moving within 50 points of the target, but hasn't yet clinched it. 
"The path to Dow 20,000 continues in this post-election rally," Jim Davis, regional investment manager at U.S. Bank, told TheStreet. "Investors ... have zeroed in on the Trump growth agenda of tax cuts, infrastructure spending and deregulation. This optimism has been reinforced by economic data showing that the economy is solid and inflation is creeping higher. Although the Trump trade seems a bit crowded, equity prices are likely to grind higher through year end."
The move would be psychologically important, though analysts note that the Dow holds less significance as a barometer of the markets' health than the more diverse S&P 500.
Lennar (LEN) - Get Report  rose 2.7% in premarket trading Monday after exceeding profit and sales estimates in its fiscal fourth quarter. The homebuilder earned $1.34 a share over its recent quarter, up from $1.21 a share a year earlier and above estimates of $1.28. Revenue rose nearly 15% to $3.38 billion, topping consensus of $3.3 billion. CEO Stuart Miller projected a sunny outlook, pointing to President-elect Donald Trump's plans for economic spending as reason for higher expectations of company growth.  
Merck (MRK) - Get Report was downgraded to underperform at Jefferies. The firm said earnings estimates are below consensus as drug Keytruda should continue to face pressure.
United Technologies was upgraded to outperform from neutral at Credit Suisse. Profit margin and earnings momentum are near a bottom, Credit Suisse said.