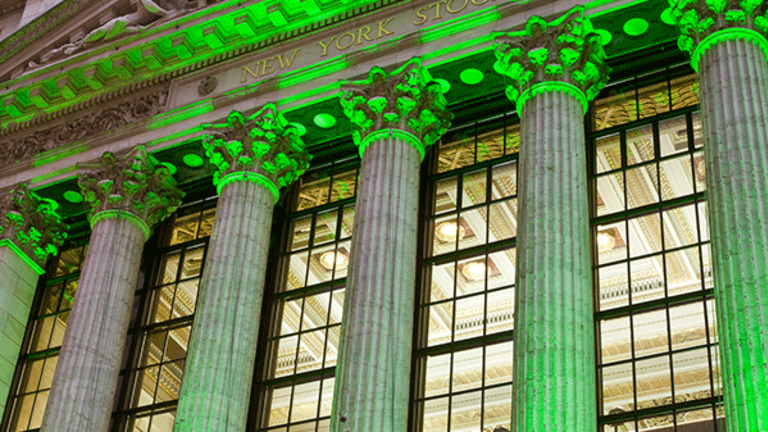 Stock Futures Gain on Last Trading Day of 2016
Stock futures are gaining Friday morning as 2016 comes to a close.
Stock futures were gaining Friday morning as investors make the last trades of the year.
S&P 500 futures were up 0.2%, Dow Jones Industrial Average futures rose 0.16%, and Nasdaq futures increased 0.2%.
The markets closed slightly lower on Thursday after taking a dive on Wednesday, but all three indices are poised to close out the year with gains.
The Brexit vote and the election of Donald Trump were market movers this year as investors weighed the benefits and costs of these actions. Trump's campaign promised to reduce financial regulations and cut taxes. That, combined with his Wall Street Cabinet selections, moved markets further into positive territory after Nov. 8.
Currently, the Dow is up 13.7% in 2016, a double-digit percentage gain which has happened only four times in the last 10 years and is the highest increase since 2013. The Dow was on track to hit the 20,000 milestone but retreated after hitting a record high of 19,988 on Dec. 20.
The S&P 500 is on track to close with a gain of 10.1% for the year, which would mark the sixth double-digit percentage gain in the last decade.  The Nasdaq is poised to close the year with a gain of 8.5%.
There were not many tech IPOs this year, though Snap, the maker of the Snapchat app, is said to be in talks about an IPO.
Markets were expecting at least two interest rate hikes by the Federal Reserve in 2017 as the economy improved. Unemployment declined and consumer confidence increased, but inflation didn't quite hit the Fed's 2% target. 
West Texas Intermediate crude oil traded up 0.11% at $53.82 a barrel on Friday. Brent crude, the global benchmark, traded at $56.85, down 0.07%. This comes after the U.S. Energy Information Administration's weekly petroleum status report showed that last week crude oil inventories rose by 600,000 barrels, less than estimated.
On the economic calendar, the Chicago PMI for December will be released at 9:45 a.m. 
Walmart (WMT) - Get Reportand its subsidiary Jet.com, along with Amazon (AMZN) - Get Report , are being sued by hip-hop group Run-DMC for $50 million. The suit says that the companies profited from selling products using the group's trademarked name and logos. Other retailers were listed in the lawsuit. 
Amazon shares rose 0.11% and Walmart's stock saw a 0.01% increase in premarket trading.  
Markets will be closed on Monday, Jan. 2.