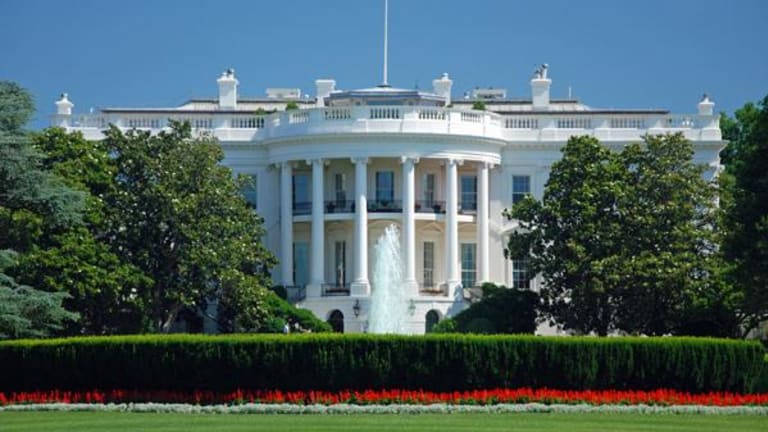 Political Parties of Presidents Have No Impact on Oil Prices
The political parties of U.S. presidents do not impact oil prices even though public perception has often leaned toward the belief that Republican presidents are beneficial for the commodity.
The political parties of U.S. presidents do not impact oil prices, even though public perception has often leaned toward the belief that Republican presidents are beneficial for the commodity.
Neither Democrat nor Republican presidents help boost the price of crude oil, and the pervasive belief otherwise remains a fallacy.
Oil prices under Republican presidents returned 2.1% versus 1.4% under the Democratic presidents on average, wrote Jodie Gunzberg, global head of commodities and real assets at New York-based S&P Dow Jones Indices in a blog post.
"The Democratic presidents represented both the best and the worst oil performance with oil performance during Republican Presidencies falling in the middle," she said.
The S&P GSCI Index started on January 2, 1970 when Richard Nixon served as president. Since the index started tracking commodities, the U.S. has elected eight presidents, which includes three Democrats and five Republicans. The annualized returns of commodities during Democratic presidencies was 5.4%, nearly six times better than under Republican presidencies that added just 0.9%, Gunzberg wrote.
"The S&P GSCI performed best under Republican President Nixon, gaining 21.9% annualized, but it also performed the worst under a Republican president, losing 16.6% annualized under President Ford," she said.
The idea that Republican presidents can boost oil prices has been proven wrong many times, as they have no control over supply, weather and geopolitical issues. During Republican President George W. Bush's tenure, oil generated an annualized return of 4.5%. From 2001, when Bush started his presidency, the commodity returned 388% or 23% annualized until oil's peak in July 2008. The rise in prices was met by a 71% decline, which occurred during the last six months of his presidency.
Believers of the theory that a president's political part affects oil prices hoped that another party leading this presidency would help oil reverse its losses. U.S. Democratic President Obama faced oil hitting a bottom soon after he was inaugurated into office, but then oil rebounded and gained 179% or 56.3% annualized through April 2011. 
Some of the factors that impact oil prices include the U.S. government's regulation of supply, the strength of the U.S. dollar and if OPEC producers will lower production, she said.
Since oil prices are determined by the global marketplace and the U.S. produces less than 10% of the world supply, the "outcome of the presidential election will have virtually no impact on prices," said Bernard Weinstein, associate director of the Maguire Energy Institute at Southern Methodist University's Cox School of Business in Dallas. "Even if the next president continues to pursue anti-carbon policies, any drop in U.S. production will be more than offset by rising imports."
Supply and demand are the major determining factors for oil prices, said Patrick DeHaan, a senior petroleum analyst for GasBuddy.com, a Boston-based provider of retail fuel pricing information. The amount of oil produced is one of the largest elements, as demand stays consistent.
"The world consumes 80 to 90 million barrels of the liquid gold every day ,and with few true replacements to oil, we're addicted to it," he said. "Americans can't easily just slow down their consumption and China would find that challenging as well. Demand is always there and hard to change- it's inelastic."
Weather plays a smaller factor because the amount of crude oil inventories provides a three-week cushion in case of a major hurricane or storm. Gasoline prices react must faster to a temporary refinery slowdown or pipeline outage, DeHaan said.
Politicians fail to have any impact on prices because they can not control global supply and demand.
"Commodities can't be tamed by men in suits," he said. "So much as they'd like to think they'll all-knowing and all-powerful, they aren't."
Oil prices can not rise unless inventories in the U.S. fall, the weather turns much colder and growth in China accelerates, said Gunzberg. Until OPEC clarifies their production cuts and increases the level of them, prices will not change. If the U.S. dollar declines in value, it could also benefit oil prices.
Recoveries on average take about two years, so the markets may not see oil reach $85 until 2018, she said. There is also a 93% rebound on average which occurs during the first year, "which is where we are nearly at already," Gunzberg said.
"However, the recovery beginning in 1998 was up almost 140% in its first year, that would mean an equivalent of near $60 oil by the end of 2016," she said.