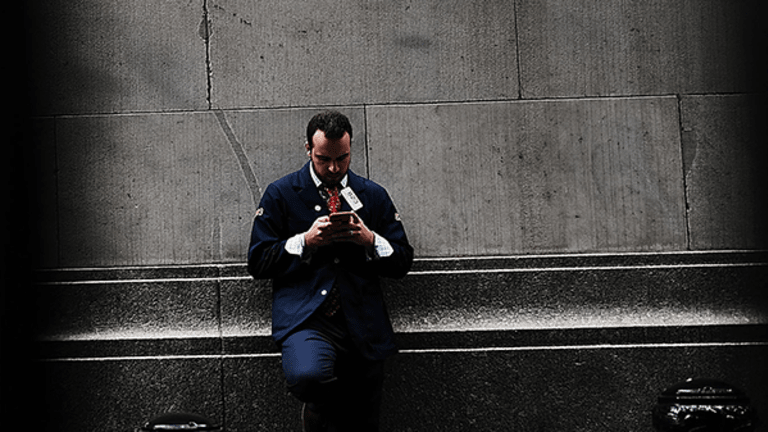 Hurricane Irma, Trump and ECB - 5 Things You Must Know Before the Market Opens
Stock futures are mixed as concerns over the impact of Hurricane Irma weigh on markets.
If you'd like to receive the free "5 Things You Must Know" newsletter, please register here.
Here are five things you must know for Thursday, Sept. 7:
1. -- U.S. stock futures turned mixed on Thursday Sept. 7, following gains in the previous session that came as a result of Donald Trump agreeing with Democrats to keep the government operating and raise the U.S. debt ceiling.
The Dow Jones Industrial Average gained 0.25% on Wednesday, Sept. 6, the S&P 500 gained 0.31%, and the Nasdaq rose 0.28%, after Trump agreed to raise the debt limit through to Dec. 15, approving of a three-month extension deal offered by Senate Democratic Leader Chuck Schumer and House Minority Leader Nancy Pelosi. The proposed extension is tied to a Hurricane Harvey relief package. 
European stocks traded higher on Thursday as investors bet that European Central Bank President Mario Draghi will flag the end of the bank's €2.3 trillion quantitative easing program later in the day in Frankfurt.
The economic calendar in the U.S. on Thursday includes weekly Jobless Claims at 8:30 a.m. ET, Productivity and Costs for the second quarter at 8:30 a.m., and Oil Inventories for the week ended Sept. 1, at 11 a.m.
Earnings reports are expected Thursday from Barnes & Noble Inc. (BKS) - Get Barnes & Noble, Inc. Report , Finisar Corp. (FNSR) - Get Finisar Corporation Report , FuelCell Energy Inc. (FCEL) - Get FuelCell Energy, Inc. Report , Hovnanian Enterprises Inc. (HOV) - Get Hovnanian Enterprises, Inc. Class A Report and Verifone Systems Inc. (PAY) .
2. -- Miami is preparing for its largest evacuation in more than a decade Thursday as the U.S. National Hurricane Cents warned that Hurricane Irma, potentially the most powerful storm to hit the American mainland since 1992, was maintaining its category 5 wind speed as it bears down on the south Florida coast.
Miami Mayor Carlos Gimenez issued a mandatory evacuation order for residents in some coastal areas of Dade County, the metropolitan area of Miami, to move inland and ordered local schools closed for the remainder of the week. The evacuation order, which will take effect at 7 a.m. ET on Thursday, is the first since Hurricane Wilma in 2005 and is expected to affect around 150,000 people.
"Irma remains a strong Category 5 hurricane," Gimenez told reporters at a news conference. "Significant weakening is not expected."
"All residents are advised to remain calm and to stay tuned to radio and television broadcasts for further advisories," the mayor's evacuation order read. "Evacuees should move as soon as possible to the homes of friends or family who live outside of evacuation areas."
Meanwhile, TheStreet found that flights out of Miami were particularly high for Friday, Sept. 8, with Delta Air Lines Inc. (DAL) - Get Delta Air Lines, Inc. Report  and American Airlines Group Inc. (AAL) - Get American Airlines Group, Inc. Report  selling flights that were almost twice as expensive as normal and that would take double the time. American Airlines had the most expensive flight, coming in at $1,242 on Google's flight function.
CLICK HERE FOR ALL OF THESTREET'S COVERAGE OF HURRICANE IRMA
France's interior minister said that Hurricane Irma had killed at least eight people and left 23 injured on French Caribbean island territories that were battered by the storm.
3. -- Activist investor Nelson Peltz released a 93-page white paper detailing his campaign for change at Procter & Gamble Co. (PG) - Get Procter & Gamble Company Report , including ideas to eliminate what he called an "insular" culture as well as an effort to increase M&A activities and restructure the  company into three global business units. 
The plan comes as Peltz seeksone seat on the company's board, in the largest boardroom battle at a U.S. company and one that is shaping up to be one of the most expensive in recent history. The boardroom battle is set for Oct. 10. 
The activist investor, who owns about $3.5 billion in shares of Procter & Gamble, which makes Crest toothpaste, Tide laundry detergent and Pampers diapers, said he wants to eliminate what he sees as a "suffocating bureaucracy." 
The white paper reiterated Peltz's belief that P&G's "matrix" organization structure hurts accountability and morale. The fund manager had said previously that P&G's leaders don't have the power to control their destiny, which he insists impedes growth and adds costs and complexity.
4. -- International Business Machines Corp. (IBM) - Get International Business Machines (IBM) Report  plans to spend $240 million over the next decade to create an artificial intelligence research lab at the Massachusetts Institute of Technology, the Associated Press reported.
MIT announced Thursday the formation of the new MIT-IBM Watson AI Lab. It will support joint research by IBM and MIT scientists.
Its mission will include advancing the hardware, software and algorithms used for artificial intelligence. It also will tackle some of the economic and ethical implications of intelligent machines and look at its commercial application for industries ranging from health care to cybersecurity, according to the Associated Press.
MIT President L. Rafael Reif said the new AI lab builds on a decades-long research relationship between IBM and MIT.
IBM shares rose 1% in premarket trading.
5. -- Donald Trump is unlikely to nominate Gary Cohn, his top economic adviser, as the next Federal Reserve chairman, The Wall Street Journal reported, citing people familiar with the president's thinking.
The shift by Trump was largely due to Cohn's reaction to Trump's response to the violence in Charlottesville, Virginia, in which the president at times blamed both white supremacists opposing the removal of a Confederate war statue and counterprotesters, the Journal noted.
Trump told the Journal in July he was considering Cohn as a potential successor to Fed Chair Janet Yellen, whose term as central bank chief expires in early February. Trump said in the interview that he also was considering whether to nominate Yellen for a second term. 
Trump has said he'd like to pick the next Fed chief by the end of the year.
Updated from 5:57 a.m. ET.
More of What's Trending on TheStreet: