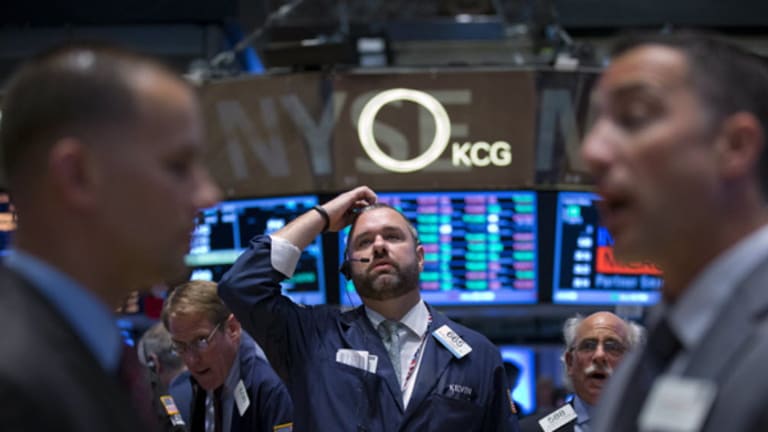 How to Utilize Leverage in the Futures Market During Low Volatility
The lack of volatility in the markets after reaching all-time highs is an opportunity for retail futures investors either to utilize more leverage or trade other asset classes.
The lack of volatility in the markets is an opportunity for retail futures investors either to utilize more leverage or trade other asset classes.
The amount of risk in an investor's portfolio depends on the underlying asset risk multiplied by the leverage factor, said K.C. Ma, a CFA and director of the Roland George investments program at Stetson University in Deland, Fla.
"The amount of a portfolio's risk or volatility is a result of the risk of the underlying assets, which is out of their control and of the leverage used to invest, which is under their control," he said.
Investors need to avoid embarking on both riskier underlying assets and a higher amount of leverage.
"The rule of thumb in order to control the overall portfolio risk is to 'pick your fight,'" Ma said. "In other words, investors' decisions on both the timing and the magnitude of leverage used become critical, since both the return and risk are amplified by the same leverage factor."
An ideal scenario occurs when an investor utilizes leverage to boost low returns, when a low volatility market period occurs or there is some urgency in the timing of their trades.
Retail investors who mostly trade in stock accounts are only working with leverage of twice the amount while futures contracts leverages usually range from 10 to 20 times the amount, he said.
"Investing in futures contracts is a highly leveraged move because the initial margin is often a small fraction of the cash value of the contracts," Ma said. "For an initial margin of $5,000, you can control a long position in a futures contract for 30,000 pounds of coffee valued at $50,000 with the leverage factor being 10 to 1."
The higher leverage in futures trading can be a double-edged sword and act as "your best friend and worst enemy," he said. Since crude oil hit its lows in February, its prices have rebounded over 60%. An oil stock investor would have received returns of 20%, but 600% in oil futures over the same time period.
"On the other hand, corn farmers would have lost 14% for their crop values this year, but corn futures traders would have lost -140% over the same period," Ma said. "The fact that you can lose more than 100% of your initial investments is due to the need to continuously meeting maintenance margin calls if the price moves against you."
Despite trading occurring in tight ranges, there are still movements in the market, especially in crude oil (CL) - Get Report , said JB Mackenzie, director of futures and forex of TD Ameritrade, an Omaha, Neb.-based online broker.
"Even though the markets are in the midst of low volatility, it is still a very good opportunity for customers to be engaged in the markets," he said.
Retail investors should take this time to conduct paper trades on other markets or asset classes to learn how these investments move and their pricing.
"Investors have the opportunity to understand the characteristics of various futures products such as crude oil or the E-Mini S&P 500 (ES) - Get Report , the two most popular assets, and test their strategies and obtain a better understanding of the markets," Mackenzie said.
Instead of trading five contracts, an investor could purchase one or two lots and watch how the market is trading and lower their amount of risk.
"Figure out your average price point and define your downside risk," he said. "If your goal is $44 and it is trading at $43, place an order right above or below it, but don't jump in all at once and build out your trade. When volatility returns, you will understand the product you are looking to trade."
This strategy can benefit investors because if the market returns follow in their favor, they can take a profit and focus on smaller trades, Mackenzie said.
"Retail traders can go into markets they are not as familiar with, create a trading plan and define their risk and average price," he said. "If you want your average price to go up a little bit, don't buy everything right now and see what happens intraday."
How to Trade Volatility
Investors who want to refrain from using leverage to boost their returns can instead focus on trading the volatility in a directionless market environment, Ma said. The VIX, a measure of S&P 500 index volatility, is a tradable instrument on the level of market volatility and is currently trading at 12, nearly a five-year low from a high of 30 and a historical average of 19.
"This suggests that we are in a period of low volatility," he said. "There is less risk or uncertainty remaining which is not already priced in. Low volatility also suggests low risks and low returns."