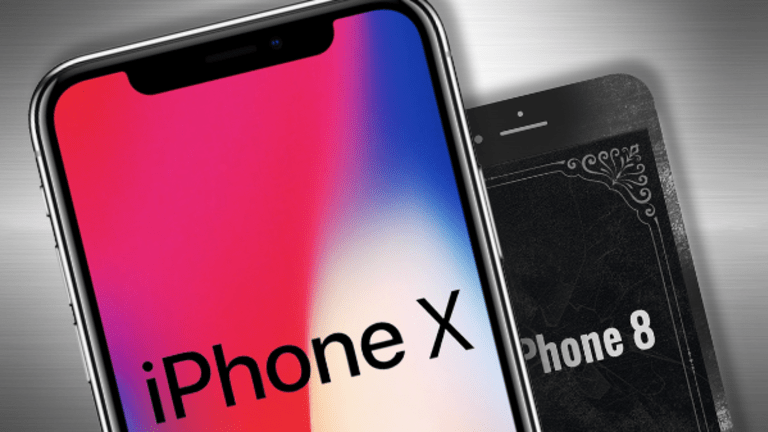 Stocks at Session Lows as Apple Drop Pulls Tech Sector Into Red
Stocks are lower.
Stocks traded at session lows on Monday, Sept. 25, as bad news for Apple Inc. (AAPL) - Get Free Report  weighed heavily on the rest of the technology sector. 
The Dow Jones Industrial Average was down 0.26%, the S&P 500 fell 0.31%, and the Nasdaq slid 0.97%. 
Apple dragged the rest of the tech sector lower on reports of sluggish demand for its iPhone X. A report in Digitimes said that Apple has ordered its suppliers to ship just 40% of original iPhone X production plans and hold the remainder. Apple is reportedly waiting for pre-sale orders to begin on Oct. 27 to assess how to go forward in deliveries. When the iPhone 7 was in the pipeline last year, Apple ordered 60% of the total production plans. The iPhone X is Apple's flashier model with a $1,000 price tag.
Monday's losses are just the latest to hit Apple. Last week, the world's largest company was under pressure on reports of weak sales of its iPhone 8 and connectivity issues with its next-generation smartwatch.
In a report Friday, Nomura noted signs of weakness in preorders of the iPhone 8 as slower promotional activities and the launch of the company's special edition iPhone X potentially cannibalize sales.
Apple confirmed that the new watch had encountered connectivity problems earlier last week. The Apple Watch Series 3 is the first model to link to networks independently rather than through an iPhone. In a statement to The Verge, Apple said the problems occurred when the watches were already using unauthenticated WiFi networks without connectivity. Apple said it was "investigating a fix for a future software release."
Apple shares were down 1.2% on Monday morning. Semiconductor names such as Nvidia Corp. (NVDA) - Get Free Report , Advanced Micro Devices (AMD) - Get Free Report  and Ambarella Inc. (AMBA) - Get Free Report fell, while the S&P Semiconductor SPDR ETF (XSD) - Get Free Report declined nearly 2%. The Technology Select Sector SPDR ETF (XLK) - Get Free Report slid 1.3%. 
Apple and Nvidia are holdings in Jim Cramer'sAction Alerts PLUS Charitable Trust Portfolio.Want to be alerted before Cramer buys or sells AAPL or NVDA?Learn more now.
In international news, Chancellor Angela Merkel won a smaller-than-expected victory in Germany's federal elections and indicated a new government may not be in place until Christmas. Merkel's Christian Democrats and their sister party, the Christian Socialists, polled at around 32.7% in the national vote, comfortably ahead of the 20.2% earned by their chief rival, the Social Democrats. However, Merkel's party saw a significant slippage in its overall vote share, with a major portion of those lost votes going to far-right parties.
The Alternative for Deutschland (Afd) party was by far the biggest gainer in Sunday's federal German elections, boosting its support by more than 8.5% and earning 13.5% of the national vote. Under Germany's electoral system, that's likely to translate into around 90 seats in the Bundestag, making it the third-largest sitting political party in the parliament of Europe's biggest and most important economy.
The far-right's gains could color Merkel's attempts to form a coalition government, and possibly force her to take a more inward-looking approach to Germany's financial and political relationship with Europe as she reaches out to her FDP and Green party rivals, each of which have expressed various levels of concern with the Brussels consensus of "ever closer Union."
The war of words between the U.S. and North Korea continued over the weekend. In an appearance at the U.N. General Assembly on Saturday, North Korean Foreign Minister Ri Yong Ho said that a missile attack on the U.S. mainland had become "inevitable" after U.S. President Donald Trump issued a series of threats to destroy the country and called North Korean leader Kim Jong-un "rocket man."
In response on Saturday, Trump tweeted, "Just heard Foreign Minister of North Korea speak at U.N. If he echoes thoughts of Little Rocket Man, they won't be around much longer!"
Trump addressed the U.N. General Assembly last week and called Kim the head of a "depraved" regime, and said the U.S. is "ready, willing and able" to use military force. He promised to "destroy" the country if the U.S. is forced to act.
The authoritarian country has conducted a number of missile tests in recent weeks, with two of the devices flying over Japan, and has threatened to bomb U.S. territory Guam. The face-off has unsettled markets since it returned to headlines in early August.
If you'd like to receive the free "5 Things You Must Know" newsletter, please register here.
General Electric Co. (GE) - Get Free Report  agreed to sell its industrial solutions unit to ABB Ltd. (ABB) - Get Free Report , the Swiss robotics and energy grid conglomerate, for $2.6 billion. ABB will pay just under one times GE Industrial Solutions sales of $2.7 billion and about 12 times the unit's earnings before interest, taxes, depreciation and amortization of $208 million.
For GE, the sale is the first big disposal by new CEO John Flannery, who has promised to cut costs and sell operations in a bid to reverse lackluster performance that has dragged GE's share price down almost 17% over the past year.
In other deal news, Genuine Parts Co. (GPC) - Get Free Report agreed to purchase European peer Alliance Automotive Group for $2 billion, including debt. The deal, expected to close in the fourth quarter, should deliver $2.3 billion in gross annual billings and is expected to boost profit-per-share by 45 cents to 50 cents in fiscal 2018. 
D.R. Horton Inc. (DHI) - Get Free Report fell slightly after slashing its fourth-quarter guidance as the recent hurricanes caused delays in its pipeline. The largest U.S. homebuilder anticipates to generate roughly $150 million of cash flow from operations over its fiscal year, down from its previous guidance of $300 million. Its fourth-quarter backlog conversion rate is expected to slip to 85% from a previous target of 88% to 90%.
Allergan PLC (AGN) - Get Free Report  rose 3.4% on Monday after authorizing a new share buyback program and announcing that its chief financial officer, Tessa Hilado, would retire once a replacement has been found. The drugmaker approved a $2 billion stock repurchase program, around 2.9% of share outstanding at current levels. The company called its stock "substantially undervalued." Allergan also committed to paying down $3.75 billion in debt next year. 
GE and Allergan are holdings in Jim Cramer'sAction Alerts PLUS Charitable Trust Portfolio.Want to be alerted before Cramer buys or sells GE or AGN? Learn more now.
Under Armour (UAA) - Get Free Report  rose 3% on Monday after analysts at Keybanc upgraded its rating to overweight from sector weight with a $20 price target. The firm said the recent appointment of Patrik Frisk, the former CEO of the footwear company Aldo, as its new COO is a positive and that the athletic apparel brand has "a renewed focus on improving financial performance" in the near-term.
Updated from 10:16 a.m. ET, Monday, Sept. 25. 
Watch: Get Your First Look at the Futuristic Apple iPhone X
More of What's Trending on TheStreet: