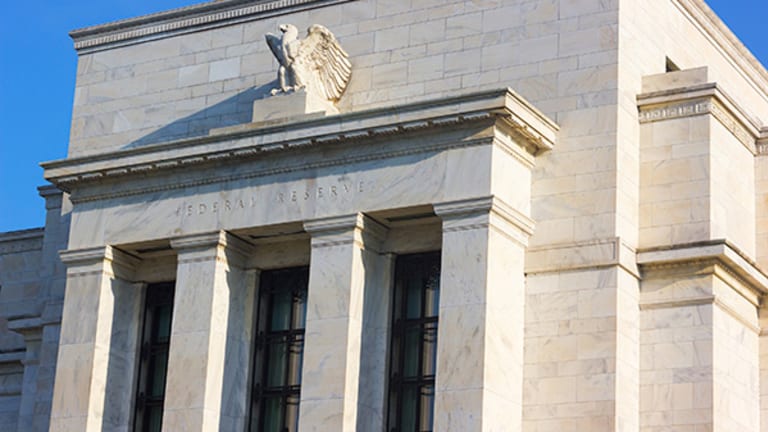 Futures Off Ahead of Yellen Speech; Asia Variable
Investors Wednesday can once again try to parse statements from Fed officials and speculate on when the next rate rise may happen.
Investors Wednesday can once again try to parse statements from Fed officials and speculate on when the next rate rise may happen.
Futures for U.S. markets were lower Tuesday night as investors pulled back after an up day on Wall Street and investors await a fresh round of comments from Federal Reserve officials planned for Wednesday, including an appearance by chair Janet Yellen.
Futures for the S&P 500 were down 0.14%, the Dow Jones Industrials 0.11% and Nasdaq 0.1% at 9:14 p.m. EDT. The S&P closed 0.64% higher with the Dow adding 0.74% and Nasdaq 0.92% Tuesday.
Investors credited an apparent win by Hillary Clinton in Monday night's debate for pushing markets higher Tuesday as she is seen as maintaining the status quo. Fed chair Yellen will appear in front of the House Financial Services Committee Wednesday, with investors hoping to gain a signal over an expected December rate increase.
A number of other Fed officials will also be speaking around the country, adding cacophony to an already loud symphony of Fed opinions about the state of the growing economy: the debate is merely the speed at which it's growing.
Asia opened mixed as Japanese investors criticized a strengthening yen and investors elsewhere followed the U.S. lead. Japan's Nikkei declined 1.31% and South Korea's Kospi 0.12% at 9:32 p.m. EDT. At the same time, Hong Kong's Hang Seng added 1.09% and Australia's ASX 0.27%.
Europe Tuesday continued to suffer from a financial funk as Germany's Deutsche Bank (DB) - Get Report , that country's biggest listed bank, remained in dire straits. Germany's Dax slid 0.31%, France's Cac 0.21% and the FTSE in London 0.15%.
The pound slipped 0.15% to $1.3003, while the yen gained 0.1155% against the dollar to ¥100.527 at 9:35 p.m. EDT.
In energy, industry standard Brent crude reversed a decline earlier Tuesday and traded 0.17% higher at $46.05 per barrel while U.S. crude slipped 2 cents to $44.65 at 9:22 p.m. EDT. The prices are futures for November delivery.
Results once again played a role in after-hours trading as Sonic (SNC) saw its stock slip 6.78% to $25.58 after the drive-in burger chain said same-store sales in the quarter ended Aug. 31 appear to have slipped 2% over the same period a year earlier. Adjusted earnings per share at the Oklahoma City-based chain came in at between 43 cents and 45 cents, missing street expectations by 2 cents.
Shares of Corrections Corp. of America (CXW) - Get Report added just under 1% in extended trading to $14.78 after losing 7.57% in regular trading on a cost-cutting plan as distaste for private prisons grows. The prison operator will eliminate 12% of its corporate workforce at its headquarters in Nashville, or 50 to 55 full-time positions, according to a company statement.
Corrections Corp. said it expects to report a $4 million one-time charge in the third quarter related to the restructuring, which will save $9 million in 2017.