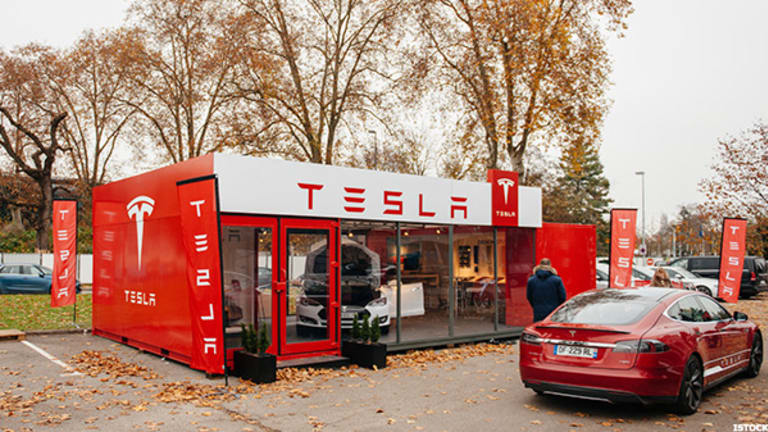 Publish date:
Futures Negative on Growth Worries, Asia Mixed on Lower Oil; Tesla, Cheesecake Up in After Hours
Investors are beginning to wonder if earnings growth validates sky-high valuations while being unable to forget about a potential December rate increase.
Investors are beginning to wonder if earnings growth validates sky-high valuations while being unable to forget about a potential December rate increase.
Futures for U.S. markets were in negative territory late Wednesday as investors keep to the sidelines during the height of earnings season and as they await the results of the Nov. 8 presidential election.
The S&P 500 was off 0.09% followed by a 0.7% decrease at the Dow Jones Industrials and a 0.04% decline in Nasdaq futures at 9:14 p.m. EDT.
Thursday will be one of the biggest earnings days of the current reporting season, which has proven to more positive than expected but has provided only a mild stimulus to markets. Investors are beginning to focus their attention on the contest between Hillary Clinton and Donald Trump as well as contemplating an expected December rate rise.
Concerned earnings growth doesn't support current valuations, investors Wednesday pushed the S&P and Dow down 0.17% while Nasdaq lost 0.63%, partially on disappointing sales and China figures from Apple (AAPL) - Get Report late Tuesday.
Asia traded mixed early Thursday as lower oil prices weighed on energy shares, but Samsung turned in a profit despite its Note 7 debacle. Japan's Nikkei gained 0.05% and the Kospi in South Korea 0.18% while the Hang Seng in Hong Kong pared 0.12% and Australia's lost 0.17% at 9:44 p.m. EDT.
European investors were also spooked by a raft of negative earnings as Brexit weighed on U.K. banks and other companies suffered from softening economies. Germany's Dax slipped 0.44%, the FTSE in London 0.85% and the Cac in Paris 0.14%.
Oil's fall was halted--if only just--as Asia awoke Thursday with industry standard Brent crude up a penny to $49.99 a barrel while U.S. crude rose 2 cents, to $49.20, per barrel. The prices reflect futures with delivery in December and were current as of 9:37 p.m. EDT.
In currencies, the yen slipped 0.004% against the dollar at 9:48 p.m. EDT to ¥104.473 while the pound gained 0.175%, to £0.8185.
In after-hours trading, shares of electric car maker Tesla Motors (TSLA) - Get Report gained 4.3%, to $211, after the company posted its second-ever quarterly profit. Palo Alto, Calif.-based Tesla reported non-GAAP earnings of 71 cents per share on revenue of $2.30 billion.
Analysts surveyed by Thomson Reuters had expected a loss of 54 cents per share on revenue of $1.98 billion.
For the fourth quarter, Tesla plans to deliver just over 25,000 vehicles. The company maintained its guidance of 50,000 vehicles delivered for the second half of 2016.
After-hours investors also gobbled up shares of chain restaurant Cheesecake Factory (CAKE) - Get Report , pushing the stock up 8.1%, to $3.98, after it posted better-than-anticipated results for the 2016 third quarter.
The Calabasas Hills, Calif.-based restaurant chain reported adjusted earnings of 70 cents per diluted share, surpassing analysts' estimates of 61 cents per share. Revenue of $560.0 million topped Wall Street's projections of $557.8 million.
Same-store sales rose 1.7% over last year. Analysts were looking for growth of 0.8%, according to FactSet.
Action Alerts PLUS, which Cramer co-manages as a charitable trust, is long AAPL.