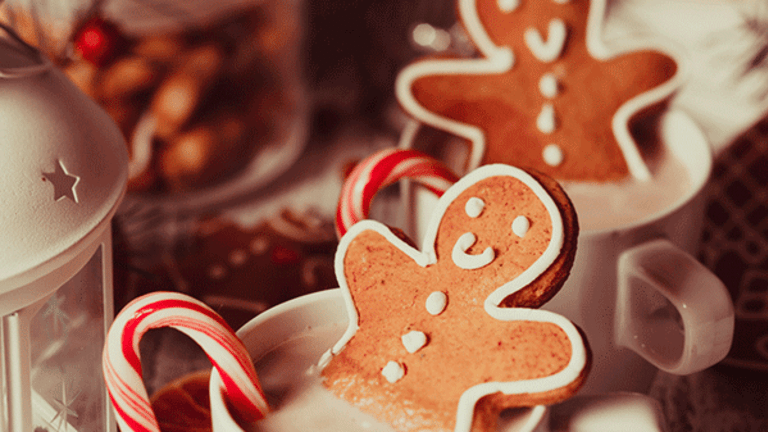 Futures Mixed Ahead of Holiday Weekend; Asia Opened Lower
Futures follow market retreats as investors ponder trade and look forward to Christmas.
Futures for U.S. markets were mixed going into the final trading day of the week as investors wonder if the Trump rally is overdone and what's going to be under the Christmas tree.
The Dow Jones Industrials were up 0.02% and the S&P 500 0.04% while Nasdaq pared 0.05% at 10:05 p.m. EST.
As volume wanes ahead of Christmas break, investors shrugged off an expected increase in Q3 GDP Thursday and instead began to fret--for the first time--over President-Elect Donald Trump's policies, most notably his protectionist stance on trade.
The reality TV star, real estate investor and now-politician on Wednesday appointed China critic Peter Novarro to head his White House National Trade Council. The fear is Novarro will be part of a broader trade war against the world's No. 2 economy.
The worries pushed the Dow off 0.12% Thursday, the S&P 0.19% and Nasdaq 0.44%. Europe was also mixed as German authorities continued to hunt for the key suspect in Monday's attack in Berlin--the country's Dax slipped 0.11% while France's Cac gained 0.02% and the FTSE in Londo 0.32%.
Asia was also negative on the final trading day of the week, although Japan was closed for a holiday. The Hang Seng in Hong Kong was off 0.62%, the Kospi in South Korea was unchanged and the ASX in Australia was off 0.28% at 10:28 p.m. EST.
The dollar index, which measures the currency against a pile of its rivals, lost 0.04% at 10:18 p.m. EST.
In after-hours trade, shares of Synergy Pharmaceuticalsundefined jumped 11.39%, to $5.28, in heavy volume after the company announced the successful completion of a Phase 3--the final phase--study of a treatment for irritable bowel syndrome with constipation.
Preliminary analysis of the study's results showed that its plecanatide treatment at two different doses sparked a notable difference to those treated with placebos.
Action Alerts PLUS, which Cramer co-manages as a charitable trust, has no positions in the stocks mentioned.