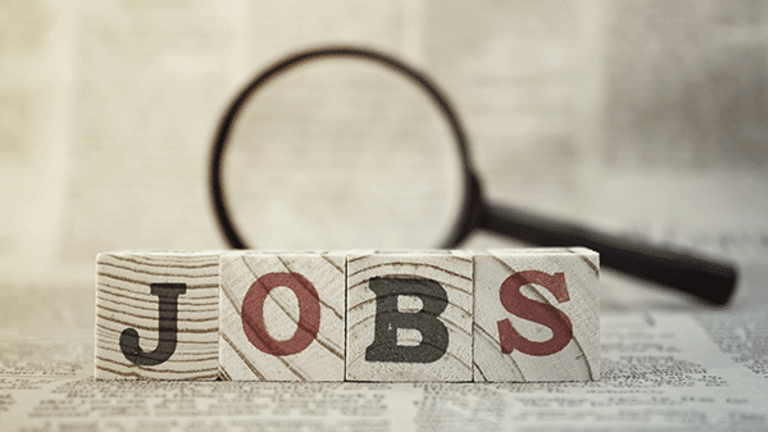 Publish date:
Futures in Jobs Report Funk; Asia With Mixed Feelings
Everyone's waiting for the jobs report where good news could mean bad news.
Everyone's waiting for the jobs report where good news could mean bad news.
Futures for U.S. markets were lower Thursday night as investors nervously await a Friday jobs report that could show encouraging signs about the economy but trigger an interest rate increase by the Federal Reserve.
Futures for the S&P 500 were down 0.06%, the Dow Jones Industrials 0.05% and Nasdaq 0.04% at 9:31 p.m. EDT.
The negative futures follow a mixed day on Wall Street as investors await Friday's numbers with trepidation. Earlier surprises of stronger job growth helped all three major indices to records this summer, but traders fear a continuation of the surprises could put an end to the years of cheap money. Fed officials in past days have confirmed they're considering a rise, possibly as early as this month.
The concerns left the S&P mostly unchanged Thursday and the Nasdaq up 0.27% and the Dow 0.1%.
Asia also opened the last trading day of the week mixed with Japan's Nikkei off 0.06% and Korea's Kospi flat. The Hang Seng in Hong Kong was up 0.24% while traders in Australia pushed the ASX 0.59% higher. All figures were current as of 9:49 p.m. EDT.
Oil fell nearly 3.5% in Thursday trade but came back as Asia awoke. Industry standard Brent crude was up 1.17%, to $45.98, while U.S. crude gained 1.16%, to $43.66. The per-barrel prices are futures for November and October delivery, respectively, and were current at 9:37 p.m. EDT.
Europe set the tone for the mixed U.S. close with bourses there moving in different directions Thursday. Germany's Dax slid 0.55% while France's Cac gained just 0.03%. The FTSE in London ended the day 0.52% lower.
In currencies, the yen gained 0.135%, to ¥103.36, at 9:54 p.m. EDT, while the pound slid 0.1%, to $1.3288.
In after-hours trade, shares of Lululemon (LULU) - Get Report lead decliners on the Nasdaq, dropping 9.08%, to $69.70, after the yoga apparel maker reported a revenue increase of 14% over the prior year to $514.5 million, slightly missing Wall Street analyst expectations of $515.4 million.
Earnings came in at 38 cents a share excluding one-time items, in line with analyst forecasts. Same-store sales rose 4%, relatively consistent with the guidance from the company three months ago for a mid-single digit percentage increase.
Prior to Thursday evening's nosedive, Lululemon shares had surged about 18% since the company's first-quarter earnings release in June, and were up a jaw-dropping 54% year to date.
Meanwhile shares of erstwhile cybersecurity start-up MGT Capital Investments (MGT) leapt 7.48% in extended trading to $3.45 after the company asked the SEC to rescind an earlier request to issue new shares. The filing predated the company's May linking with virus pioneer and former presidential candidate John McAfee, who is now its CEO.