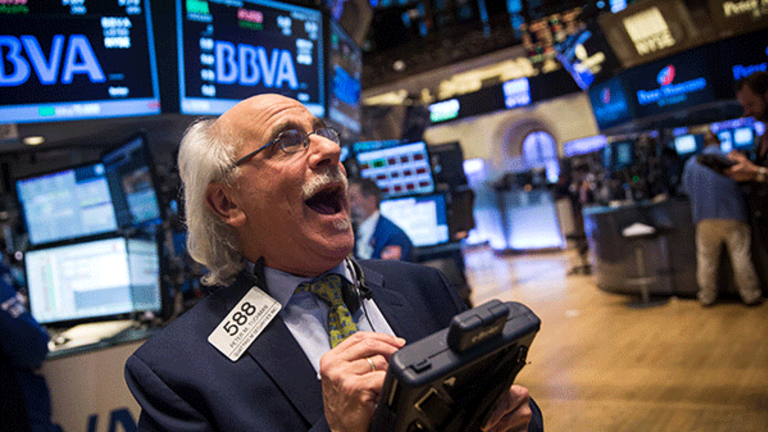 Futures Higher, but Will It Be Enough?; Asia Lower
Investors appear ready to push indexes higher Thursday, but another bond auction may get in the way.
Futures for U.S. markets were higher late Wednesday, indicating investors may have another shot at pushing the Dow Jones Industrials index over 20,000 before the end of the week, though a second bond sale Thursday may again tap pocketbooks.
The Dow and Nasdaq added 0.03% at 9:16 p.m. EST while the S&P 500 gained 0.06%.
A $34 billion auction of government notes distracted investors Wednesday, leaving all three major indices lower. A similar, $28 billion auction of seven-year bonds Thursday may also lure capital away from equities, potentially allowing the traditional Santa rally at the end of a trading year to fizzle.
Wednesday the Dow slid 0.56% while the S&P lost 0.84% and Nasdaq 0.89%. The down day on Wall Street followed a mixed day in Europe where Germany's Dax gained 0.02% and the FTSE in London 0.54% while Paris' Cac slid a scant 0.01%.
Asia opened lower Thursday as Toshiba shares cratered following credit downgrades related to troubles at a company its Westinghouse Electric division recently acquired in the U.S. Asian investors were also spooked after South Korea's finance ministry revised its 2017 gross domestic product forecast to 2.6% from 3%.
Japan's Nikkei lost 1.08%, the Hang Seng in Hong Kong 0.3%, the ASX in Australia 0.16% and the Kospi in South Korea 0.13% at 9:40 p.m. EST.
Oil also caught the sour mood with a barrel of industry standard Brent crude off 0.21%, to $56.10, and a barrel of West Texas crude off 0.57%, to $53.75, at 9:31 p.m. EST. The prices represent futures for delivery in February.
The dollar was also off 0.14% at 9:35 p.m. EST against a basket of currencies.
In quiet after-hours trade, shares of graphics chipmaker Nvidia (NVDA) slid 1.77%, to $107.32, after falling 6.88% in regular trade. Citron Research on Wednesday said it expects the company's share price to slide to $90 as it faces competition in 2017.
The stock has more than tripled so far this year.