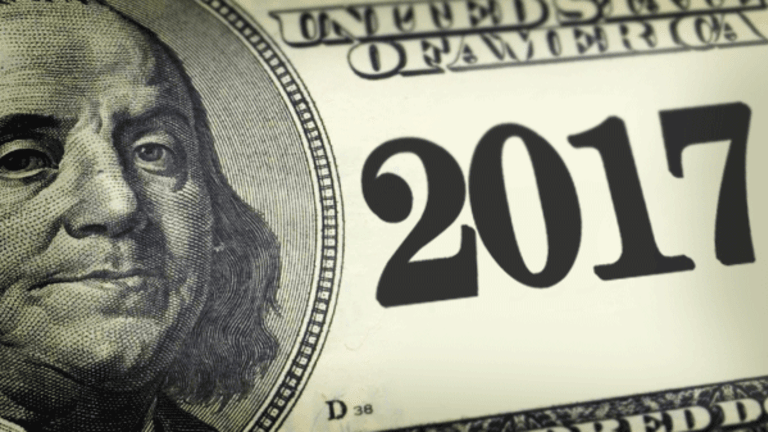 Futures Higher, Asia Mixed as End Nears for 2016
Futures are higher late Wednesday but they have been all week and the market went the opposite direction in regular trade.
Futures for U.S. markets were higher late Thursday, but they have provided little guidance to Wall Street's performance in regular trade in the final week of the year as both the Trump and Santa rallies wilted.
Both the Dow Jones Industrials and S&P 500 were up 0.07% while Nasdaq gained 0.12% at 9:28 p.m. EST.
Investors likely won't push the Dow over the much-sought-after 20,000 mark on the last trading day of the year Friday, but they also won't be distracted by large government bond auctions, as they were Wednesday and Thursday. Low volumes and a dearth of news are also likely to temper any market-related fireworks.
All three indices closed lower Thursday with the Dow off 0.07%, the S&P 0.03% and Nasdaq 0.12%. Europe, by comparison, was mixed with Germany's Dax off 0.21% and the Cac in Paris down 0.2% while London's FTSE added 0.2%.
Asia is also mixed in early Friday trade. The Nikkei in Japan slid 0.43% and the ASX in Australia 0.4% while the Hang Seng in Hong Kong added 0.83% and the Kospi in South Korea 0.1% at 9:49 p.m. EST.
Oil gained as Asia awoke with a February future for a barrel of industry standard Brent crude adding 0.11% to $56.92 at 9:38 p.m. At the same time, a similar future for West Texas crude gained 0.24% to $53.90.
The dollar continued its decline with the related index off 0.38% at 9:39 p.m. EST.