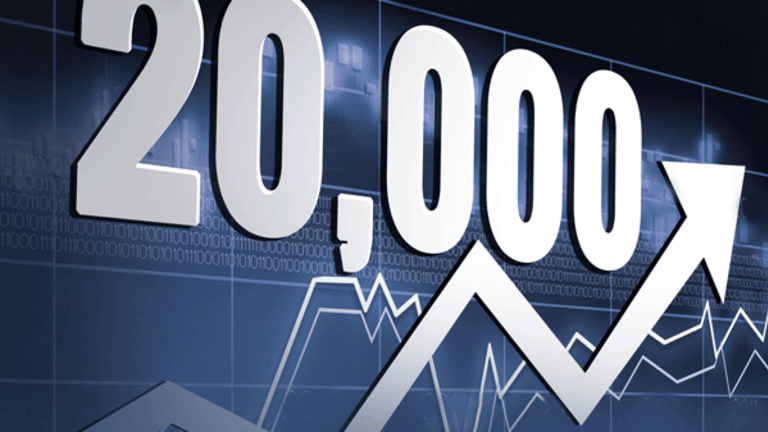 Futures Higher as Dow 20K Nears; Asia Mixed
Nasdaq reached a new record Tuesday as the Santa rally piggy-backed onto the election rally.
Futures for U.S. markets pointed northward late Tuesday as investors aim for a Dow Jones Industrials index of an unprecedented 20,000. They are counting on the historic Santa rally and buoyant oil prices to get the job done.
The Dow was up 0.09%, the S&P 500, 0.11%, and Nasdaq, 0.17%, at 8:54 p.m. EST.
Markets have rallied more times than not in the final week of the year and the first two of the new year, giving hope to the Dow reaching the psychological 20,000 mark, possibly as soon as Wednesday. While neither the S&P nor the Dow set new records Tuesday, Nasdaq had a close for the books; at 5,487.44, its highest level ever. 
Nasdaq added 0.45% Tuesday, while the Dow racked up 0.06%, and the S&P, 0.22%. Europe was in an equally jolly mood Tuesday with Germany's Dax bringing in 0.19%, the Cac in Paris, 0.06%, and the FTSE in Paris, 0.18%.
Asian markets were mixed in morning trade with Japan's Nikkei off 0.06%, the Hang Seng in Hong Kong, 0.28%, and the Kospi in South Korea, 0.83%, at 9:14 p.m. EST. Meanwhile, the ASX in Australia added 1.14%.
After gaining Tuesday, oil slid in early Asia trade with industry standard Brent crude as well as its West Texas counterpart off 0.11% to $56.03 and $53.84, respectively, at 9:03 p.m. The prices represent per-barrel futures for delivery in February.
The dollar index, which measures the greenback against a pile of currencies, slipped 0.09% at 9:10 p.m. EST.