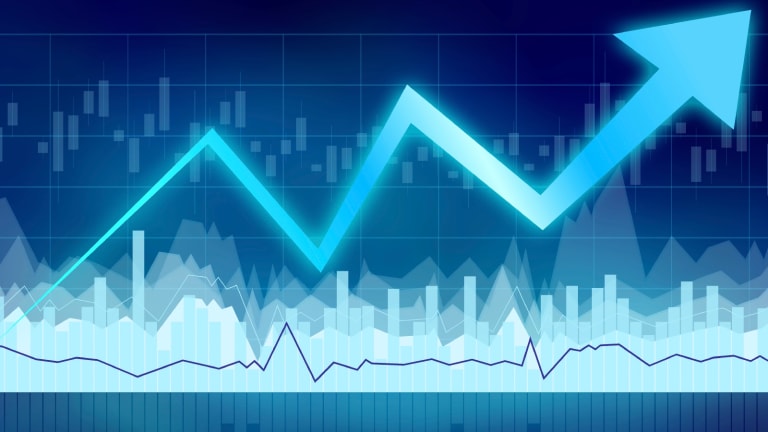 Futures Fueled by Fed Fears; Asia Mixed
Traders are worried Friday's job report will be strong and force the Fed's hand at its next meeting in September.
Futures for U.S. markets were clearly lower late Tuesday, as investors begin to fret that the Federal Reserve may soon lower rates to slow the economy.
The S&P 500 and the Dow Jones Industrial Average both pared 0.08% while the Nasdaq slipped 0.12% at 9:22 p.m. EDT.
Market observers Tuesday said a strong jobs report Friday would significantly increase the chance of a September rate rise after Federal Reserve officials in recent days have said they favor an increase. The unexpectedly strong July jobs report led many to call for an increase in December, but continued vigor may call for earlier action.
The concerns pushed Wall Street lower Tuesday after financial shares, which would benefit from the rise, supported indices Monday. The S&P lost 0.26% while the DJIA dropped 0.2% and the Nasdaq, 0.18%, in regular trade.
The worries didn't cross the Pacific to Asia, where markets opened mixed, buoyed by signs from the Japanese government that it would be willing to intervene in currency markets and cut rates into negatives to rekindle the economy there. Japan's Nikkei was up 0.79%, while South Korea's Kospi lost 0.08% at 9:40 p.m. EDT. Hong Kong's Hang Seng was up 0.12%.
European markets also closed the day mixed, as Continental traders lifted markets. Falling mining stocks pulled down shares in London where the FTSE finished 0.25% lower. Germany's Dax closed 1.07% higher along with a 0.75% increase in France's Cac.
Oil extended its pullback as Asia awoke with industry standard Brent crude falling 0.04% to $48.35, while U.S. oil slipped 0.28% to $46.22 at 9:30 p.m. EDT. The prices are per-barrel futures for October delivery.
Even though the main earnings season has been over for days, the quarterly results of stragglers continues to move after-hours markets.
Shares of Palo Alto Networks (PANW) - Get Palo Alto Networks, Inc. Report slipped 5.21% in extended trading to $135.97, after the company posted solid revenue for the 2016 fiscal fourth quarter, but gave a weak outlook for the current period.
After today's market close, the Santa Clara, Calif.-based cybersecurity company said it sees first-quarter-earnings-per-diluted share between 51 cents and 53 cents on revenue of $396 million to $402 million. Analysts wanted 56 cents per share on revenue of $402 million for the current quarter.
For the fourth quarter, Palo Alto said revenue rose 41% to $400.8 million year over year. That figure was above analysts' estimates of $389.7 million, while its earnings of 50-cents-per-diluted share matched expectations.
And tax services company H&R Block (HRB) - Get H&R Block, Inc. (HRB) Report saw its stock slip 4.96% to $23 after it said it was losing customers in the U.S. For the quarter ended July 31, H&R said its loss widened 24% over the same period a year earlier to $123.7 million, or 56 cents a share, with its adjusted loss per share at 55 cents. Revenue slipped 9.1% over the year-earlier period to $125 million.
Wall Street expected the Kansas City, Mo.-based company to have an adjusted loss of 53 cents a share on $133 million in revenue.
But it wasn't all earnings: a new partnership pushed Globalstar (GSAT) - Get Globalstar, Inc. Report up 7.24% in the extended session to $1.63 after the Covington, Calif.-based mobile satellite company entered a partnership with Carmanah, a Canadian renewable technologies company. Carmanah will design and manufacture new solar-powered machine-to-machine (M2M) devices for the company.