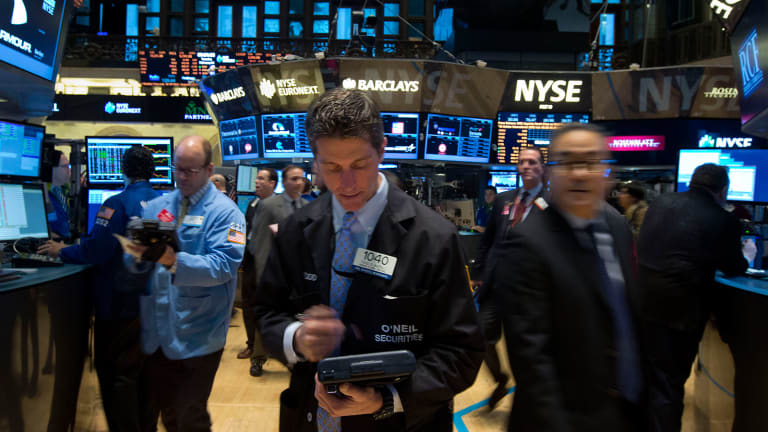 Futures Flat as Investors Take Profits; Asia Mixed
Futures remain soft, but analysts believe rally still has steam.
Futures remain soft, but analysts believe rally still has steam.
Futures for U.S. indexes were flat late Monday, indicating the Trump rally may rest for a second day Tuesday. However, analysts are saying that the run isn't likely to end until next year.
The S&P 500 was off 0.02%, the Dow Jones Industrials, 0.01%,  and Nasdaq, 0.02%, at 9:06 p.m. EST.
Investors Monday appeared to take profits from the run-up following the election. Analysts said the rally is expected to continue, even in the face of volatile oil prices and a December interest rate increase as investors wait expectantly for Trump's pro-business government.
The selling pushed the S&P off 0.53%, the Dow, 0.28%, and Nasdaq, 0.56%, Monday. Europe also had a difficult start to the week with Germany's Dax down 1.06%, the FTSE in London, 0.6%, and the Cac in Paris, 0.88%.
Asia opened mixed Tuesday with Samsung's consideration of transforming into a holding company that would oversee its diverse divisions supporting South Korea's Kospi index, which added 0.06%, while the ASX in Australia gained 0.11% at 9:09 p.m. EST. Meanwhile, the Nikkei in Tokyo slipped 0.21% and the Hang Seng in Hong Kong, 0.13%.
In oil, industry standard Brent crude slid 0.54% to $47.98 while its West Texas relative pared 0.49% to $46.85 as investors are concerned OPEC won't reach a deal to reign in production. The prices were current as of 8:58 p.m. EST and represent per-barrel futures for delivery in January.
The yen remains well above the ¥110 mark, gaining 0.186% to ¥112.034 at 9:08 p.m. EST, while a pound is now worth $1.24, a slide of 0.115%.
In after-hours trade, shares of Tivo (TIVO) - Get Report jumped 9.64% to $22.75 after the set-top box maker unveiled a fresh agreement with Netflix (NFLX) - Get Report . San Jose, Calif.-based Tivo will continue to integrate the service into its boxes and afford Netflix access to its pool of patents as upstarts such as Tivo and Netflix encroach ever more on a pay-TV space once dominated by cable providers.
In decliners, shares of Amicus Therapeutics (FOLD) - Get Report collapsed 26.68% to $6.10 after it said it's facing an at least a two-year delay in filing for approval of a key treatment.
The Food and Drug Administration turned down a request by Cranburg, N.J.-based Amicus for accelerated approval for its Galafold Fabry treatment, which is based on an existing kidney biomarker data. Instead, the agency instructed Amicus to conduct another clinical trial to collect new gastrointestinal symptoms data in Fabry patients, the company said Monday.
Amicus plans to start the new study next year, but doesn't expect to have the clinical data until 2019.