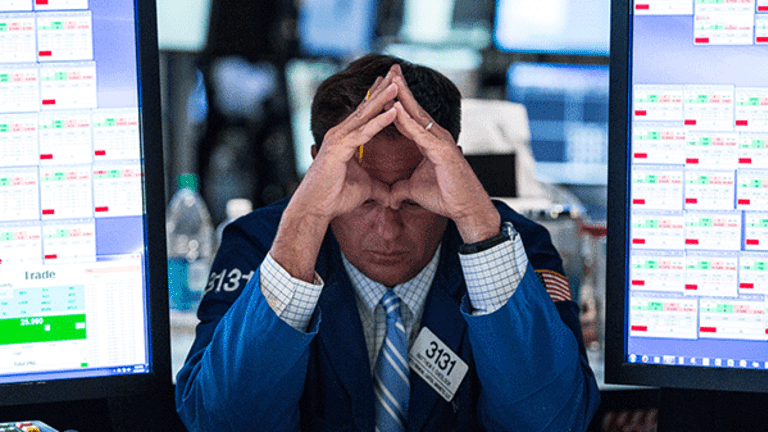 Futures Flat as Economic Data Becomes Focus; Asia Varied
Investors are ditching the Trump trade and can now zero in on what they think of the economy.
Futures for U.S. markets were flat late Monday evening, highlighting investor disappointment with President Donald Trump's protectionist trade stance and uncertainty as they await the latest information on housing and manufacturing.
The S&P 500 was off 0.01%, while the Dow Jones Industrial Average gained the same amount at 9:07 p.m. EST. Nasdaq was unchanged.
All three major indexes closed lower on President Trump's first full weekday in office as traders fretted over his order to exit the Trans-Pacific Partnership, or TPP, free-trade agreement. While the Trump rally relied on hopes for his presidency, investors now will have to weigh their sentiment about the new administration against signs of how the economy is developing, beginning with housing and manufacturing stats Tuesday.
Monday the S&P lost 0.27%, the Dow, 0.14%, and Nasdaq, 0.04%. Europe appeared even more concerned about the new commander-in-chief's trading policies, leaving Germany's Dax off 0.72%, followed by a 0.66% dip in London's FTSE and a 0.6% slide in the Cac in Paris.
In Asia, markets traded mixed early Tuesday with Japan's Nikkei off 0.07% and the Kospi in South Korea 0.26% at 9:31 p.m. EST. Both the Hang Seng in Hong Kong and the ASX in Australia gained at the same time - 0.22% and 0.36%, respectively.
In energy, oil recovered from an off Monday as Asia awoke to a barrel of industry standard Brent crude being up 0.51% to $55.51 at 9:23 p.m. EST. A barrel of West Texas crude cost $53 at the same time, an increase of 0.47%. Both prices represent futures for delivery in March.
The dollar index, which measures the U.S. currency against a host of others, is again flirting with 100 after dropping below the figure earlier Monday for the first time since mid-November. The index added 0.04% to 99.96 at 9:33 p.m. EST.
In after-hours trade, shares of Yahoo! (YHOO) gained 1.13% to $42.88 after the company posted stronger-than-expected results for the fourth quarter of 2016. The company said its acquisition by Verizon (VZ) would take longer than expected.
After the closing bell, Yahoo! reported adjusted earnings of 25 cents a share, higher than Wall Street's predictions for adjusted earnings of 21 cents a share. Revenue came in at $1.47 billion, which exceeded analyst estimates of $1.30 billion.
The Sunnyvale, Calif.-based company also provided an update on its pending $4.8 billion acquisition by Verizon, noting that it now expects the deal to close in the second quarter of 2017, rather than the first quarter of this year. More information about the deal may be revealed in Verizon's earnings due out before Tuesday's market open.