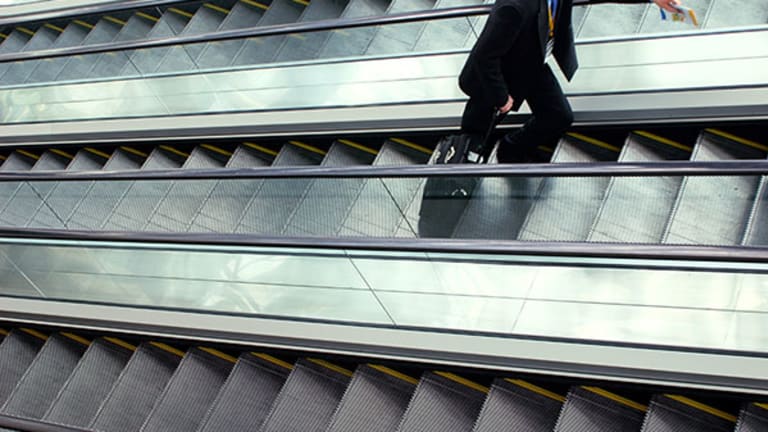 Futures, Asia, Dollar and Oil Higher as Trump Rally Rages
The Dow is edging closer and closer to 20,000.
Futures for U.S. markets were higher late Wednesday as investors appear ready to push the Dow Jones Industrials past 20,000, and the dollar continues to ascend to altitudes last seen in a previous decade.
The Dow added 0.14%, the S&P 500 0.07% and Nasdaq 0.1% at 9:41 p.m. EST.
Markets continue to steam ahead, bolstered by a belief that President-elect Donald Trump will adopt a low-tax, low-regulation stance that will support the continued growth of the U.S. economy. Analysts expect the Dow to crest the psychological 20,000 mark within weeks.
The optimism pushed the Dow up 0.3% Wednesday and the S&P 0.39%. Nasdaq added 0.37%.
Hoping a strengthened U.S. dollar will be good for exports, European indexes also gained Wednesday with Germany's Dax up 1.08%, the FTSE in London 0.72% and the Cac in Paris 1.05%.
Asia opened Thursday mixed but swung positive across the board mid-morning, also bolstered by a weaker yen. The Nikkei in Japan added 0.68%, the Hang Seng in Hong Kong 0.24% and the ASX in Australia 0.13% at 10:08 p.m. EST.
In energy, a barrel of industry standard Brent crude cost $54.25, an increase of 0.43%, at 9:58 p.m. EST, while a barrel of West Texas crude cost $51.15, an increase of 0.49%. Both prices are for futures with delivery in February and January, respectively.
Measured against a basket of currencies, the dollar continued its ascension to 2003 levels, adding 0.06% at 10:02 p.m. EST.
In after-hours trade, shares of Oracle (ORCL) slipped 2.15%, to $39.98, after the database giant disappointed investors with its Q2 results despite growth in its cloud division.
The Redwood City, Calif.-based software company reported adjusted earnings of 61 cents a share on total revenue of $9.07 billion. Analysts surveyed by FactSet were estimating adjusted earnings of 60 cents per share on total revenue of $9.11 billion for the quarter.
Software-as-a-service (SAAS) and platform-as-a-service (PAAS) revenue soared 87% year-over-year to $912 million, but still only made up about 10% of Oracle's revenue in the period. Total cloud revenues were $1.09 billion, while Wall Street was looking for $1.05 billion.