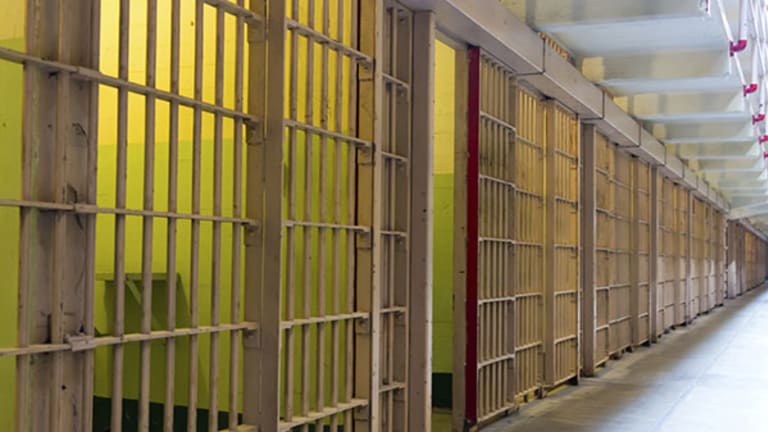 Friday's Futures Facing Up as Asia Opens Higher
A recovery in oil is helping stock prices continue their rally, and Friday should be no different.
A recovery in oil is helping stock prices continue their rally, and Friday should be no different.
Futures for U.S. markets late Thursday indicate investors may be ready to extend the good mood of the regular trading session after oil recovered and Asia opened the final trading day of the week higher.
Futures for the Nasdaq and Dow Jones Industrial Average were up 0.03% and the S&P 500 0.01% at 9:23 p.m. EDT.
An increase in oil prices drove gains Thursday and is likely to play a central role Friday when the release of the Baker Hughes rig count will show if producers are expanding production -- the count has grown in seven straight weekly reports. Oil has also gained more than 20% over the past two weeks as industry insiders hinted at a potentially synchronized cut in production to support oil prices.
Oil gained 3% in regular trading Thursday, pushing the Nasdaq and S&P up 0.22% and the Dow 0.13% in regular trading.
The gain in oil prices as well as a weakening yen helped Asia open higher Friday. Japan's Nikkei gained 0.66%, Hong Kong's Hang Seng 0.34% and South Korea's Kospi 0.07% at 9:40 p.m. EDT.
The upbeat mood began early Thursday in Europe where Germany's Dax closed 0.62% higher, while London's FTSE gained 0.14% and the Cac in Paris 0.44%.
After climbing in Thursday trade, industry standard Brent crude slid as Asia opened, losing 0.26%, to $50.76 per barrel, for October delivery while West Texas crude delivered in September gained 0.15%, to $48.29 per barrel, at 9:32 p.m. EDT.
Both the pound and the yen weakened. The yen rose 0.43% against the dollar to ¥100.363, while a pound was worth $1.3138 at 9:48 p.m. EDT -- that's 0.002% less than Thursday's close.
Shares of private prison operator Corrections Corporation of America (CXW) - Get Report over-corrected in after-hours trade, gaining 28.86%, to $18.62, after locking up a 35.45% drop in regular trading. The Justice Department on Thursday said it would stop using private prisons because they provide fewer service and less safety, sparking the sharp drop.
Rival Geo Group (GEO) - Get Report gained just 3.79%, to $19.51, in extended trading after losing 39.58% during regular trade.
Shares of Mentor Graphics (MENT) gained 5.69% in extended trading to $23.42 after the company posted better-than-anticipated results for the 2017 fiscal second quarter. After today's closing bell, the Wilsonville, Ore.-based electronic design automation company posted adjusted earnings of 15 cents per share, exceeding analysts' estimates of 9 cents per share.
Revenue came in at $254 million, higher than analysts' expectations of $245 million.