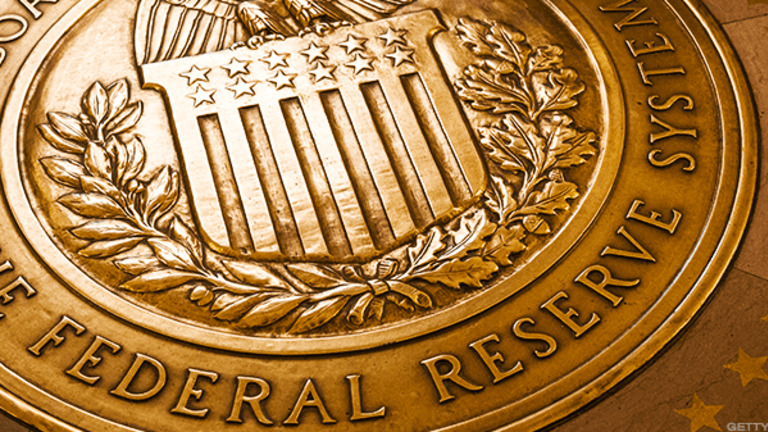 Fed Decision, Mexico Earthquake - 5 Things You Must Know Before the Market Opens
U.S. stock futures are flat on Wednesday, following another day of record highs for Wall Street and as investors await monetary policy decisions from the Federal Reserve.
If you'd like to receive the free "5 Things You Must Know" newsletter, please register here.
Here are five things you must know for Wednesday, Sept. 20:
European stocks moved between slight gains and losses on Wednesday while Asian shares finished the session mostly in the green as markets readied for a decision from the Federal Reserve on interest rates at 2 p.m. ET. Markets have priced in a zero chance of a change to U.S. interest rates, but near-certainty to the Fed beginning to unwind its $4.5 trillion balance sheet, a process it previously said it would begin "relatively soon."
1. -- U.S. stock futures moved flat to slightly lower on Wednesday, Sept. 20, following another day of record highs for Wall Street and as investors awaited monetary policy decisions from the Federal Reserve.
The Dow Jones Industrial Average gained 0.18% on Tuesday, Sept. 19, securing a new record close for the sixth session in a row. The S&P 500 added 0.11% and ended at an all-time high for the third day. The Nasdaq hit its own record for the first time since Sept. 13.
The gains came even after Donald Trump beat the drum for nationalism in an address to the U.N. General Assembly on Tuesday, telling leaders that he would "always put America first." He also said that now is a time of "immense promise and great peril."
On North Korea, Trump said he would "destroy" the country if the U.S. was forced to act.
The economic calendar in the U.S. on Wednesday also includes Existing Home Sales for August at 10 a.m. and Oil Inventories for the week ended Sept. 15, at 10:30 a.m.
Earnings reports are expected Wednesday from General Mills Inc. (GIS) - Get Free Report.
2. -- Rescuers searched for survivors of Mexico's deadliest earthquake in decades as the number of confirmed fatalities stood at 217, according to the Associated Press.
The magnitude-7.1 quake on Tuesday struck on the 32nd anniversary of the 1985 earthquake that killed thousands. Just hours earlier, people around Mexico had held earthquake drills to mark the date, the Associated Press noted.
One of the most desperate rescue efforts was at a primary and secondary school in southern Mexico City, where a wing of the three-story building collapsed. Journalists saw rescuers pull at least two small bodies from the rubble, covered in sheets, the AP reported.
3. -- Shares of Adobe Systems Inc. (ADBE) - Get Free Report fell 3.5% in premarket trading on Wednesday despite fiscal third-quarter earnings from the software company that topped Wall Street estimates.
Net income in the quarter was 84 cents a share, up from 54 cents a year earlier. Adjusted earnings were $1.10 a share, topping forecasts of $1.01. Revenue rose to $1.84 billion; analysts expected $1.82 billion.
FedEx Corp. (FDX) - Get Free Report fell 1.4% in premarket trading after the shipping giant posted fiscal first-quarter earnings below analysts' expectations, blaming the miss on a cyber attack at TNT Express and Hurricane Harvey. 
Adjusted first-quarter earnings for FedEx were $2.51 a share, below Wall Street estimates of $3.09. The company also lowered its adjusted earnings forecast for fiscal 2018.
The new Ford GT is hot. 
4. -- Ford Motor Co. (F) - Get Free Report  plans to trim production at five North American assembly plants through the rest of 2017 as demand for new vehicles in the U.S. slips because of lower gas prices.
Ford plans a two-week shutdown at its plant in Flat Rock, Michigan, which makes the Mustang and Lincoln Continental, and a one-week shutdown at its Michigan Assembly Plant, which makes the Focus and C-Max small cars. The automaker also plans to idle Transit van production at its Kansas City, Missouri, plant for two weeks.
The company also plans shutdowns of up to three weeks at two plants in Mexico.
U.S. sales at Ford have declined 4% through August compared with the same period a year ago. 
According to Automotive News, as of Sept. 1, Ford had an 81-day supply of vehicles, up from 77 a month earlier.
Ford shares fell 1.5% in premarket trading.
5. -- Amazon.com Inc. (AMZN) - Get Free Report is working on its first wearable device, a pair of " smart glasses" that would allow its virtual assistant Alexa to be summoned any time and anywhere, the Financial Times reported, citing people familiar with its plans.
The device, which would tie wirelessly to a smartphone, is designed to look like a regular pair of glasses, the people said. A bone-conduction audio system would allow the wearer to hear Alexa without having to insert headphones into his ears, the Financial Times reported.
This story has been updated from 6:03 a.m. ET.
Don't miss these top stories on TheStreet: