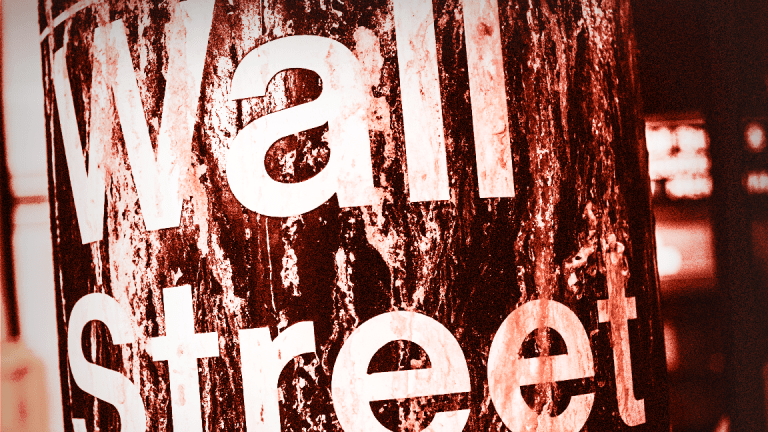 Facebook, Fed, Oracle and Dairy Queen - 5 Things You Must Know
U.S. stock futures turn higher on Tuesday, following a sharp selloff during the previous session.
Here are five things you must know for Tuesday, March 20: 
1. -- Stocks Remain Under Pressure
Scandal-plagued Weinstein Co. filed for bankruptcy protection on Monday with a buyout offer in hand from private-equity firm Lantern Capital Partners.
U.S. stock futures turned higher on Tuesday, March 20, following sharp losses during the previous session led by a selloff in Facebook Inc.  (FB) - Get Meta Platforms Inc. Class A Report  shares, and as investors renewed their concerns over a brewing global trade war.
Reports said Donald Trump may reveal $60 billion in targeted tariffs on China this week aimed at addressing long-term concerns that it violated rules on intellectual property.
Also on Wall Street's radar was the two-day meeting of the Federal Reserve that begins Tuesday -- markets widely expect the Fed to raise interest rates by a quarter percentage point to a range of 1.5% to 1.75% at the conclusion of the central bank's meeting on Wednesday, March 21. The bigger question for Wall Street, however, could be whether the Fed will bump up its forecast for rate hikes this year to four from previous forecasts of three. 
Contracts tied to the Dow Jones Industrial Average rose 20 points, while those linked to the S&P 500 gained 4.25 points. Futures for the tech-heavy Nasdaq were up 9.75 points.
Stocks fell sharply on Monday, March 19, as Wall Street prepped for the Fed meeting and Facebook tumbled nearly 7% over reports that as many as 50 million of its users may have had their data compromised.
The Dow Jones Industrial Average dropped 335 points, or 1.35%, to 24,610, the S&P 500 declined 1.42% and the Nasdaq finished down 1.84% as Facebook led a selloff in tech shares.     .
Apart from the start of the Fed meeting, the economic calendar in the U.S. on Tuesday is light.
Earnings are expected Tuesday from FedEx Corp. (FDX) - Get FedEx Corporation Report .
If you'd like to receive the free "5 Things You Must Know" newsletter, please register here.
2. -- Facebook to Hold Meeting to Discuss Privacy Scandal
Facebook has scheduled a meeting for all employees Tuesday to let them ask questions about the Cambridge Analytica data privacy scandal, The Verge reported, citing an internal calendar invitation that it reviewed.
The meeting, scheduled for 1 p.m. ET, will be led by Paul Grewal, the company's deputy general counsel. Grewal is expected to explain the background of the case, in which former Trump campaign consultant Cambridge Analytica used data that was inappropriately obtained from roughly 50 million Facebook users to try to influence elections.
Grewal also is expected to take questions via a polling feature found on the meeting's internal event page, The Verge reported.
Meanwhile, Alex Stamos, Facebook's chief information security officer, will be leaving the company amid an internal dispute over how much the social networking giant should publicly share about how nation states misused the platform and debate over organizational changes in the run-up to the 2018 midterm elections, The New York Times reported, citing current and former employees briefed on the matter.
Shares of Action Alerts Plus holding Facebook shares fell slightly in premarket trading on Tuesday to $171.15. Watch TheStreet's Executive Editor Brian Sozzi discuss Facebook's stock problems below. 
3. -- Oracle's Cloud Forecast Disappoints 
Shares of Oracle Corp. (ORCL) - Get Oracle Corporation Report  fell 8.1% in premarket trading on Tuesday after the enterprise software company issued fiscal fourth-quarter guidance on cloud-computing revenue that disappointed Wall Street.
Oracle said cloud-computing revenue would rise 19% to 23% in the quarter. Analysts were looking for growth of more than 27%.
Oracle posted third-quarter cloud revenue of $1.57 billion, up 32% from a year earlier, but investors were expecting more. The company reported adjusted earnings in the third quarter of 83 cents a share, excluding a $6.9 billion charge from the new U.S. tax law, above expectations of 72 cents.
4. -- Weinstein Co. Files for Bankruptcy Protection
The company also announced it was releasing any victims of or witnesses to founder Harvey Weinstein's alleged misconduct from non-disclosure agreements preventing them from speaking out, the Associated press reported. That step had long been sought by New York Attorney General Eric Schneiderman, who filed a lawsuit against the company last month on behalf of its employees.
5. -- Free Ice Cream Cones at Dairy Queen
Dairy Queen will be giving out free ice cream cones on Tuesday to celebrate the first day of spring.
There are restrictions, however: It's one small vanilla cone per person at participating, non-mall locations.
The fast-food chain is owned by International Dairy Queen Inc. a subsidiary of Warren Buffett's Berkshire Hathaway Inc. (BRK.A) - Get Berkshire Hathaway Inc. Class A Report .
This article has been updated with futures prices and stock prices.
Subscribe to our Youtube Channel for extended interviews, Cramer Replays, feature content, and more!