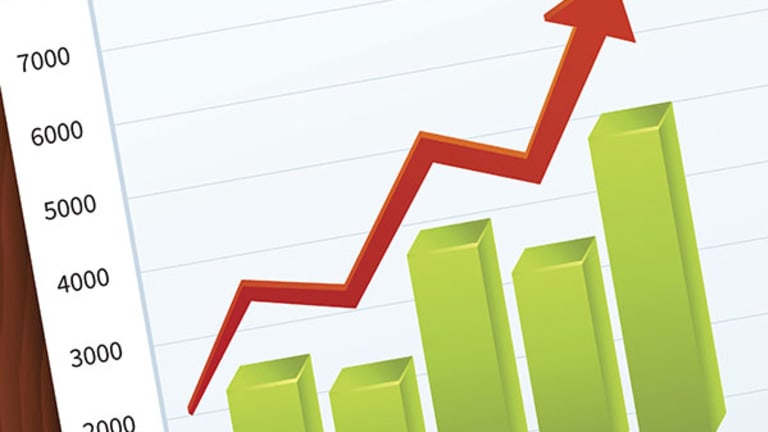 European Stocks Slide As Oil Falls Back and Earnings Disappoint
U.K. lender Lloyds falls after a third-quarter profit miss, while luxury goods maker Kering surges.
European markets opened down, partly because of falling oil prices and disappointing corporate earnings. London slipped after comments the previous day from Bank of England Governor Mark Carney, who signaled further interest rate cuts this year were unlikely.
The FTSE100 was down 0.37% at 6,991.95, while in Paris the CAC40 was off 0.49% at 4,518.75 and in Frankfurt the DAX was down by the same amount at 10,704.18. In Madrid, the IBEX 35 was up 0.19% at 9,157.50.
On the futures market, the Dow Jones mini was down 0.29% at $18,045.00, while the S&P 500 mini was off 0.28% at $2,130.0. Oil was also weaker. West Texas Intermediate Crude was recently off 1.16% at 49.38, while Brent Crude slipped 1.02% to $50.27. Spot gold was up 0.11% at 1,275.27 and the pound was weaker again at $1.2184.
In London, Lloyds Banking Group (LYG) reported third-quarter statutory profit before tax of £811 million ($987 million), well below analysts' forecasts of £883 million and last year's £958 million. The disappointing figure includes a further £1 billion write-down for mis-selling customer loan insurance, however. Underlying profits at Britain's biggest retail bank were £1.9 billion, 3% down from last year. That was less dramatic than the post-Brexit decline some had feared. Total income for the quarter was £4.3 billion, similar to the outturn for the same quarter last year. Lloyds shares fell 3% at the open and was recently down 2.4% at 5,400 pence.
But luxury goods maker Kering (PPRUY) was up almost 8% in Paris after reporting late Tuesday the best quarterly performance for three years in its luxury division, which includes Gucci.
Meanwhile Spanish bank Banco Santander (SAN) said it earned €4.61 billion the first nine months of 2016, down 22.5% from the same period last year because of exchange rate movements and one-time items. But underlying profit was down a gentler 2.6% at €4.98 billion. Earnings per share for the first nine months were down 5.9% at €0.33. Third-quarter EPS was €0.11, in line with analysts' expectations. Santander was up 1.17% at €4.49.
Airbus (EADSF) (EADSY) , the Franco-German aircraft maker which competes with Boeing (BA) , reported revenue for the first nine months of the year of €42.7 billion - - compared with  €43 billion last year - - and earnings per share of €2.34. Earnings per share were 3% down compared with last year's €2.42. The company said the performance reflected the transition to newer versions of its A320 and A330 aircraft as well as the support from a more favorable dollar environment. Airbus was down 0.6% at €53.07.
And German drugmaker Bayer (BAYRY) (BAYZF) , which is in the process of buying the U.S. seed company Monsanto, (MON) beat expectations for third-quarter earnings, with Ebitda of €2.68 billion. That was above the average estimate of €2.52 billion from analysts polled by Reuters. Core earnings per share were €1.73, above a Factset estimate of €1.67. After a volatile start, Bayer was little changed at €91.15.
In Asia, Korean auto maker Hyundai Motor reported a 7.2% year-on-year drop in net profit to 1.12 trillion won ($1.05 billion) in the three months to Sept. 30 as sales fell 5.7% to W22.08 trillion. It attributed the poor performance to production losses due to strike action.
Galaxy Entertainment (GXYEF) , the casino operator, reported an increase in revenue to HK$12.9 billion ($1.66 billion), up 5% on the same three months last year. Analysts had bet on a lower HK$12.56 billion figure.
In Asia the Nikkei 225 closed down 0.15% at 17,391.84, while the wider Topix was off 0.39% 1,382.70. Hong Kong's Hang Seng Index was down 0.99% at 23,330.81, while in China the combined Shanghai and Shenzhen CSI 300 composite index finished the day down 0.38% at 3,354.8.