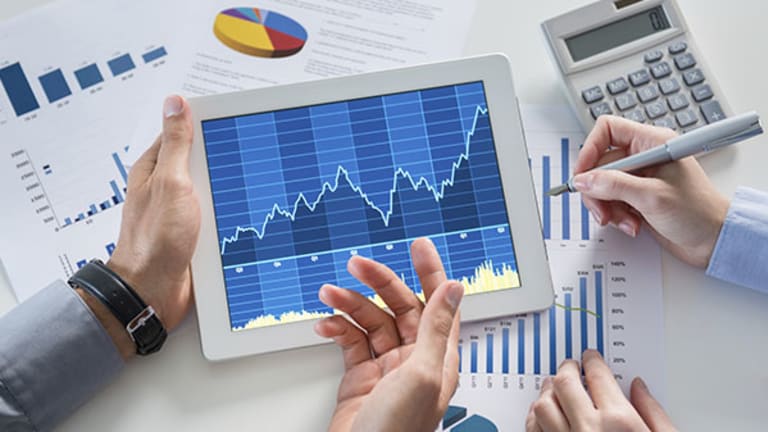 European Stock Markets Fall on Share Sales, Growth Worries
Preliminary September purchasing managers' indices for the eurozone disappoint.
Preliminary September purchasing managers' indices for the eurozone disappoint.
European stock markets fell on Friday as new data fed worries about the eurozone outlook and stock sales dampened prices.
Preliminary purchasing managers' indices from IHS Markit for September suggested the eurozone economy lost steam towards the end of the third quarter. The euro-zone composite purchasing managers' index fell more than expected to a 20-month low of 52.6 from 52.9, worse than the consensus 52.8 forecast. The services sector index unexpectedly slipped to a 21-month low but the manufacturing PMI made a surprise jump to a three-month high of 52.6 from 51.7 amid the steepest gain in new export orders in two and a half years.
The eurozone figures followed disappointing PMIs from Germany, and French PMIs showing that France's manufacturing sector is still stuttering. Earlier in the day French statistics agency Insee said the French economy contracted by 0.1% in the second quarter instead of stagnating, as previously expected.
The Cac 40 was recently down 0.64% at 4,481.17. In Frankfurt the Dax fell 0.41% to 10,630.85 and in London the FTSE 100 dropped 0.20% to 6,897.88.
Pharmaceuticals company Indivior was recently down 7.6% in London on news of a class action suit from U.S. states. They allege it maneuvered to keep generic versions of its Suboxone heroin substitute off the market.
In Madrid CaixaBank fell 3.7% as it sold treasury stock to fund its takeover of Portugal's BPI.
Russian gold producer Polymetal (AUCOY) was down almost 8% in London as two investors sold a 6% stake.
And in Milan luxury ski jacket maker Moncler (MONRF) fell 1.9% after French investor Eurazeo sold a 6% stake.
U.K. retailer Sports Direct International rose 1.7% after CEO Dave Forsey quit , to be replaced by controversial founder and deputy chairman Mike Ashley. Ashley has had a difficult relationship with institutional investors and analysts and the company has recently sustained heavy criticism about its labor practices. It is attempting to address these and this week yielded to pressure to have an independent firm review its practices rather than the existing appointee, RPC, which had previously worked with the retailer extensively. It's also appointing a worker's representative to its board.
Bond International Software rose 4.2% to 113 pence on news Constellation, of Canada, had sweetened its bid to 115.5 pence and secured the board's backing.
French bank SocGen fell 1% after a French court slashed a fine payable to the bank by 2008 "rogue trader" Jerome Kerviel to €1 million from €4.9 billion.
Upscale notebook maker Moleskine rose almost 14% in Milan on news that Belgian car distributor D'Itieren plans a buyout after arranging to acquire a 41% stake from private equity backers. D'Itieren was down 4.5%.
In Copenhagen payment systems maker Nets slipped from its IPO price to trade at 149.60 Danish kronor, down from Dkr150, after raising Dkr5.5 billion ($826.7 million) of new money in the listing.
West Texas intermediate was recently down 0.41% at $46.13.