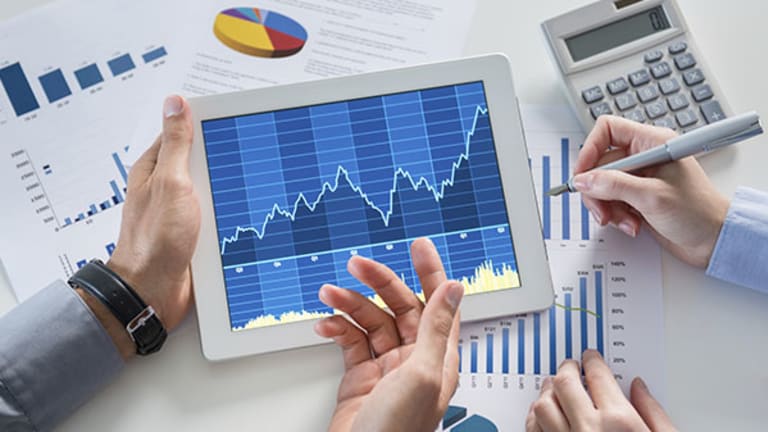 European Stock Benchmarks Rise on PMIs; Philips Gains as Margins Improve
The health technology company keeps its full-year forecast intact as third-quarter figures show that its revenue is becoming more profitable.
European stock indices rose after a generally positive day in Asia and the release of reassuring purchasing managers' indices for the euro zone's two leading economies.
Preliminary PMIs from Markit showed the German composite index for October rose well above expectations, coming in at 55.1, up from 52.8 and well above expectations for a 53.2 reading.
The French composite PMI slipped  to 52.2 from 52.7, falling short of a Credit Suisse estimate for a reading of 52.9,  as the services gauge declined. However, the manufacturing index rose to a 10-month high of 51.3 from 49.7, putting it more decisively in the 50-plus expansion territory than many analysts had expected. Indices for the euro zone as a whole will follow shortly.
In Frankfurt the DAX rose 0.70% to 10,785.36 and in Paris the CAC 40 gained 0.77% to 4,571.17.
In London the FTSE 100 was up 0.64% at 7,065.64
The pound was recently down 0.07% against the dollar at $1.2223 amid continued fears of an economically damaging "hard" Brexit.
U.S. futures rose, with the Dow Jones up 0.41%, the S&P 500 mini up 0.42% and the Nasdaq 100 mini up 0.51%.
Health technology group Philips rose 4% in Amsterdam after it reported third-quarter adjusted Ebita and sales that came in just marginally below consensus expectations and kept its full-year outlook unchanged. However, its closely watched profit margin rose to 11% of sales from 9.8%.
Aerospace company Cobham (CBHMY) fell almost 13% after it issued a profit warning for the full year two months after it announced it had plunged to a first-half loss. A disappointing performance by some of Cobham's units led to the downgrade, which came after Cobham in August said it expected the second half to make up for a weak start to the year.
It predicted a fourth-quarter pickup in certain business areas, however.
Semiconductor equipment supplier Aixtron (AIXG) fell about 7% in Frankfurt after it said the German Economics Ministry had pulled a notification that it had no objection to the sale of the company to a Chinese group and was reopening its review.
In London Bond Software International rose 2.9% to 124 pence after it withdrew its backing of a sweetened 121 pence per share offer from Canada's Constellation Software in favor of a bid from a private equity firm Symphony Technology for some of its assets that it said, along with other breakup moves, would lead to a price of between 127 pence and 129.5 pence per share for its owners.
Oil slipped with Brent crude recently down 0.23% at $51.66 a barrel.