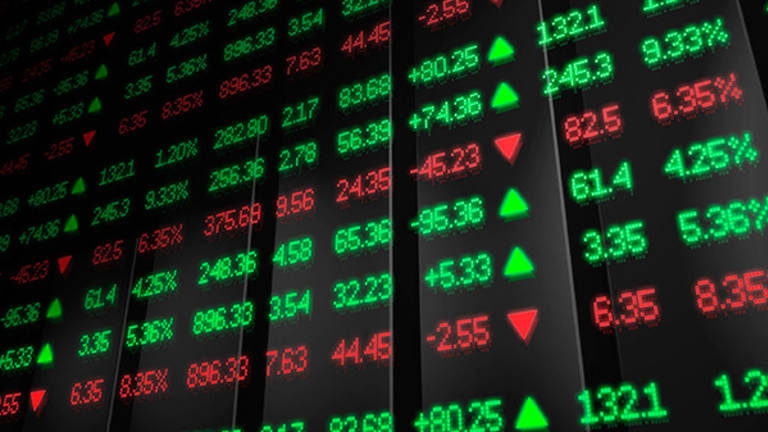 European Stocks Extend Gains as China Data Sets Positive Tone
Faster inflation data from China and solid car sales figures from Europe add a positive tone to early trading.
European markets extended gains Friday, posting one of the biggest session gains in nearly a month, following stronger-than-expected producer and consumer inflation data from China and solid new car registration figures from continental Europe.
Markets were given a further boost in the morning session following news that Germany's biggest utility companies will pay a less-than-expected levy into a national fund that will manage the storage of nuclear waste. The €23.6 billion ($26 billion) price tag is about €3 billion less than the anticipated cost and help boost RWE and E.ON, the country's to biggest energy providers, to the top of the DAX leaderboard.  
China's National Bureau of Statistics said producer prices rose by 0.1% on the year after a 0.8% monthly decline in August, which was already the lowest deflation rate since April 2012. The comes after figures on Thursday showed a weakening in imports and exports from China in September.
Consumer price inflation rose to 1.9% in September from 1.3% in August, better than the 1.6% median expectation as food-price growth accelerated. On the month, consumer prices rose by 0.7%, well above the 0.3% expected.
Mining stocks were buoyed by the news out of China, propping up the FTSE 100 in London, which gained 0.90% to 7,040.84 by mid-day trading. BHP Billiton (BHP) - Get BHP Group Ltd. Report was up 2.6% while Anglo American (NGLOY) gained 2.87%..
Antofagasta (ANFGY) gained 1.30% and Fresnillo (FNLPF) was up 1.08%. Steel producer ArcelorMittal (MT) - Get ArcelorMittal SA Report was up 2.31% in Paris.
The broadest measure of European share prices, the Stoxx 600 index, added 5.22 points, or 1.56%, and was quoted at 340.84 by the middle of the session, on pace for the biggest daily gain in nearly a month.
Auto industry data from the Brussels-based Association of European Carmakers Friday showed sales rising by an annual rate of 7.3% in September to around 1.496 million units, with premium brands such as Mercedes, BMW and Audi posting double-digit gains.  
Tesco (TSCDY) was one of the session's biggest movers in London, rising 4.2% after its well-publicized dispute with Unilever (UL) - Get Unilever Plc Report was resolved late Thursday.
Unilever was recently down 1.11%. The two consumer retail giants came to loggerheads after Unilever demanded a 10% price increase due to the fall in the pound since the vote to leave the European Union. Tesco responded by pulling products off its virtual shelves, causing uproar among the British public. The details of the deal are not yet known.
Man Group (MNGPY) surged more than 13% after it announced the purchase of property manager Aalto Invest Holding. The hedge fund said the deal will bring it an additional $1.7 billion of assets under management and will also work as a diversifier. Man Group paid $25 million for the fund, but the $232 million if certain requirements are met over an eight period. 
William Hill (WIMHY) gained 4% by mid-day after the bookmaker's single largest investor, activist hedge fund Parvus Asset Management, dealt a blow to its tie up with Canadian gaming group Amaya (AYA) , saying the deal had "limited strategic logic and would destroy shareholder value."
In Frankfurt, the DAX was up 1.62% at 10,590 and the CAC 40 gained 1.9% to 4,489.38 in Paris.
European government bonds were a touch softer at the start of trading Friday, with benchmark German 10-year Bund yields rising by around 1.2 basis point to trade at 0.05%. U.S. 10-year Treasuries traded around 1.766% in the Asia session, about 3 basis points higher from Thursday's close in New York.