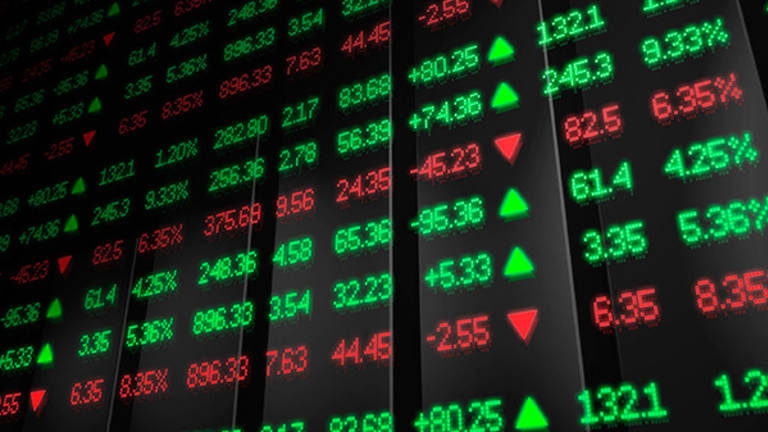 European Markets Rise; Deutsche Bank Jumps on Sale
Deutsche Bank shares rise after announcement of sale of U.K. business Abbey Life
Deutsche Bank shares rise after announcement of sale of U.K. business Abbey Life
European markets were up in morning trading as oil prices on the rise.
Futures were up pointing to a positive U.S. opening. Dow Jones Industrial Average mini futures were up 0.13% and S&P 500 mini futures had gained 0.13%.
Oil prices were up ahead of a meeting to discuss output constraints in Algiers. West Texas Intermediate was recently up 0.47% at $44.88 and Brent Crude had gained 0.76% to $46.32.
In London, the FTSE 100 was recently up 0.95% at 6,872.46.
In Frankfurt, the Dax was up 1.41% at 10,507.24 and the Cac 40 had gained 1.32% at 4,456.83 in Paris.
The U.K. will likely need another injection of monetary stimulus to help a post-Brexit economy, according to a departing deputy governor of the Bank of England Minouche Shafik. "There is no doubt in my mind that the UK is experiencing a sizeable economic shock in the wake of the referendum," she said at a conference.
Deutsche Bank (DB) - Get Report shares were up 3.18%, after hitting record lows this week.
Shares were up after the beleaguered bank announced the sale of Abbey Life insurance businesses in the U.K. to Phoenix Group in a deal worth £935 million ($1.2 billion). This is much needed cash for the German lender, which was hit by an unexpectedly high fine of $14 billion from the Department of Justice for misselling residential mortgage-backed securities in the run up to the financial crisis.
The sale would have lifted its common equity Tier One capital ratio by about 10 basis points as of June 30.
Royal Bank of Scotland (RBS) - Get Report shares were up 1.41% after it reached a $1.1 billion settlement with the National Credit Union Administration Board to resolve two civil lawsuits. The claims were brought by the U.S. US Central Federal Credit Union and Western Corporate Federal Credit Union.
Super market Sainsbury's (JSAIY) saw a 1.1% fall in same-stores sales in the second quarter as price deflation hit the chain. CEO Mike Coupe has said the market remains competitive and the effect of the devaluation of sterling remains unclear.
U.K. Mail shares gained 43% after Deutsche Poste (DPSGY) agreed to buy the company for £243 million.
Deutsche Poste shares were up 1.23% in morning trading.