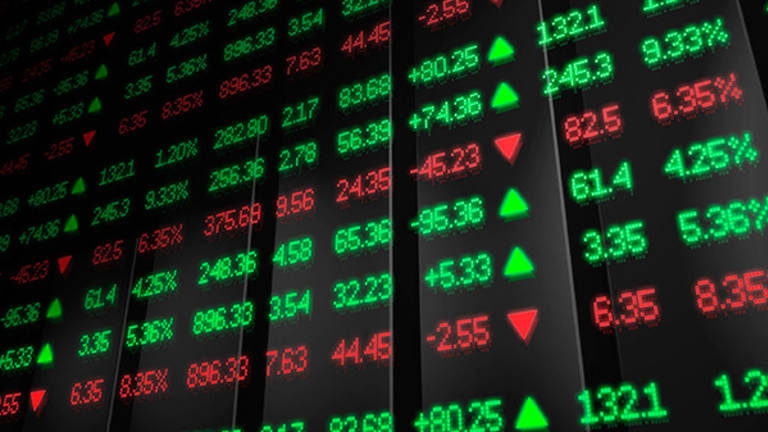 European Markets Mixed; Prime Minister Reiterates 'Brexit Means Brexit'
Commerzbank gains on Deutsche Bank merger rumors.
The U.K. prime minister Theresa May today told members of her cabinet that the government would have to deliver Brexit. In her first cabinet meeting since the summer break, May said, "Brexit means Brexit - we're going to make a success of it."
She added, "That means there's no second referendum; no attempts to sort of stay in the EU by the back door; that we're actually going to deliver on this."
European markets were mixed in afternoon after another raft of eurozone economic data was released.
Eurozone inflation came in below expectations today. Data from the Europe's statistical arm Eurostat show inflation held steady at 0.2%,whereas economists had been expecting a rise of 0.3%.
Inflation in France was steady in in August. Preliminary data from Insee show the consumer price index was up 0.3% month-on-month. The year-on-year figure came in at 0.2% in August. The European Union-harmonized numbers show 0.3% month-on-month and 0.4% year-on-year price growth
Unemployment in Europe's biggest economy Germany came in at 6.1% in August. The number of jobless claims fell by a better than expected 7,000. The unemployment rate has been steady since May.
Unemployment in Italy is a different story. The unemployment rate fell to 11.4% in July, compared to 11.6% in June. However, a consumer confidence survey released earlier this week show that Italians are worried about unemployment.
In Germany, retail sales fell unexpectedly in July on a year-on-year basis. Retail sales fell 1.5% on the year in July, compared with previous growth of 2.3%. Economists had been expecting a slight increase of 0.3%.
On a month-on-month basis retail sales increased 1.7% in the country. Economist had been expecting a slight increase of 0.5%, after a drop of 0.6% in June.
In the U.K. house prices rose in August, defying Brexit worries. The Nationwide house price index showed prices increased 5.6% in August compared with the same time last year. The index showed an increase of 5.2% over the previous month. Economists had forecast a 4.8% rise.
House prices have held up well in the U.K. since the country voted to leave the European Union. However, figures released yesterday should that mortgage approvals were at an 18-month low in July.
Oil prices continued their decline early in the European session. West Texas Intermediate was down 0.37% at $46.18 and Brent Crude lost 0.52% to $48.12 a barrel.
In Frankfurt, the Dax had recently lost 0.13% to 10,644.04. But the Cac 40 in Paris was up 0.53% to 4,480.94.
In Frankfurt, Commerzbank (CRZBY) gained more than 4% in early trading on news that Deutsche Bank (DB) - Get Deutsche Bank AG Report may be considering a takeover bid.
Deutsche Bank was up 2.99%. Germany's Manager Magazin today reported that Deutsche Bank was looking at Commerzbank. Adding fuel to the fire, speaking at the Handelsblatt conference Deutsche Bank CEO John Cryan said, "We need more mergers, at a national level, but even across national borders."
However, CNBC reported that Cryan later said that he does not think a merger with Commerzbank was an option at the moment. Commerzbank was recently trading 3.98% up.
In London, the FTSE 100 had recently lost 0.18% to 6,808.60.
Like the end of yesterday's session banks were leading the market and miners were pulling it down.
Barclays (BCS) - Get Barclays PLC Sponsored ADR Report was up 3.19%, Royal Bank of Scotland (RBS) - Get Royal Bank of Scotland Group plc Sponsored ADR Report was recently up 1.65% and Lloyds Banking Group (LYG) - Get Lloyds Banking Group plc Sponsored ADR Report 1.89%.
Miners were down in early trading after a drop in precious metal prices. However, prices had climbed a bit in the European session.
Gold spot was recently up 0.22% and copper had gained 0.43%.
Anglo American (NGLOY) lost 3.19%, Fresnillo was down 3.31% and Randgold (GOLD) - Get Barrick Gold Corporation Report was down 2.85%.
BHP Billiton (BHP) - Get BHP Group Ltd Sponsored ADR Report lost more than 2% in trading in London. BHP CEO Andrew Mackenzie will reportedly not receive a bonus for the 2015/2016 fiscal year after recording a record lose earlier. Sky News says that shareholders have been briefed on the change to executives' pay, which will also see other C-suite members' discretionary pay cut.
Dow Jones Industrial Average and S&P 500 mini futures were steady.