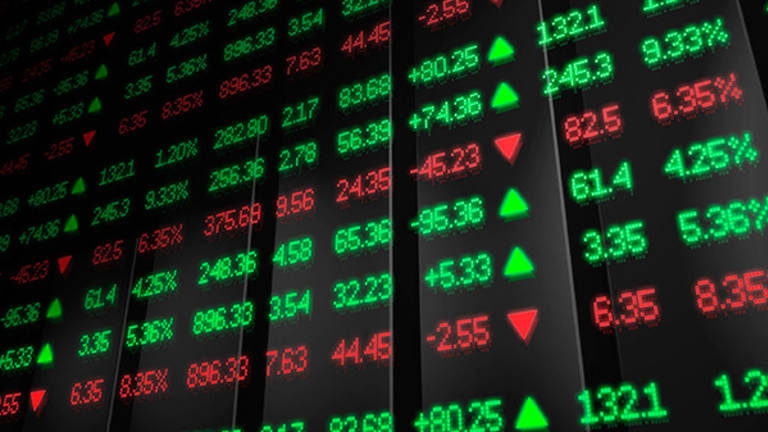 European Markets Close Up; Banks Buoy Indices
Miners are the biggest losers in London as precious metal prices fall.
European markets ended Tuesday mostly up after a raft of economic data was released.
In the U.K. mortgage approvals fell to an 18-month low. Data from the Bank of England show that mortgage approvals fell to 60,900 in July, the first full month since the U.K. voted to leave the European Union. This is down from June when 64,800 mortgages were approved. Economists had been expecting the figure to be 61,900.
The figures suggest a softening of the U.K. housing market in the wake of the Brexit vote.
In London, the FTSE 100 fell 0.25% to close at 6,820.79. But the banking sector helped contain the decline on the benchmark index as lenders also rose in other markets too.
HSBC (HSBC) gained 1.9%. Barclays (BCS) was also up 1.9%, after it announced it had completed the sale of it Italian retail banking business.
Royal Bank of Scotland (RBS) was up 1.7%. In Frankfurt, Deutsche Bank (DB) gained 3.8% and Commerzbank was up 2.8%.
A fall in precious metal prices has led miners to fall in morning trading. Antofagasta (ANFGY) fell 5.5% and Fresnillo (FNLPF) lost 5.6%.
Glencore (GLNCY) was down 4.3%, Randgold (GOLD) lost 4.1% and Rio Tinto (RIO) was down 4.7%.
European markets were up despite a raft of data indicating the eurozone economy is feeling a pinch in the post-Brexit vote climate.
In Frankfurt, the Dax was up 1.07% to 10,657.64 and the Cac 40 was up 0.75% at 4,457.49 in Paris.
Eurozone economic and business confidence have declined in August. A closely watched European Commission index of business sentiment fell sharply to 0.02 in August from 0.38 in July. Economist has been expecting a reading of 0.36. The reading was the first full month since the U.K. voted to leave the European Union.
Industrial confidence in the single currency zone fell dramatically to minus 4.4. from negative 2.6 in July as manufacturers reported a worsening in demand. Economist had been expecting a reading of minus 2.7.
Services confidence fell to 10 in August from 11.2 and the economic sentiment indicator for August fell to 103.5 from 104.6 in July. Economists had been expecting a reading of 104.1.