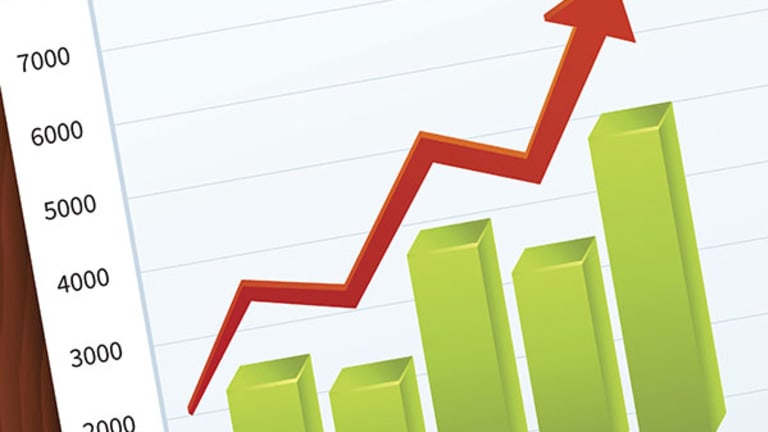 Publish date:
Earnings Reports Propel European Stocks Higher but AMS Plunges
The chip maker sinks on news of production problems and a gloomy fourth-quarter prognosis.
The chip maker sinks on news of production problems and a gloomy fourth-quarter prognosis.
European stocks rose on Tuesday, taking the baton from Wall Street, amid some well-received earnings updates.
The FTSE 100 was recently up 0.53% at 7,023.57 as Anglo American pulled the index higher after a production report, with other miners also gaining. The DAX gained 0.43% to 10,807.65 and the CAC 40 rose 0.31% to 4,566.56.
Earnings gainers included French telecom Orange, which was up 2.6%, staffing agency Randstad (RANJF) , which rose more than 3% after beating third-quarter forecasts, and Monte dei Paschi di Siena, which rose 3.5% after unveiling a restructuring plan including 2,600 job cuts with its third-quarter report.
But chip maker AMS fell about 22% in Zurich as it predicted a "negative development" in revenue and earnings in the fourth quarter and said it had "production yield" issues.  The company also said it would buy optical packaging maker Heptagon.
Novartis (NVS) - Get Report was down 1.5% in Zurich despite beating third-quarter earnings expectations as quarterly sales from a new heart drug disappointed.
And U.K. leisure company Whitbread was down more than 2% in London after same-store sales growth came in marginally below expectations in the first half.
 Deutsche Bank (DB) - Get Report , Credit Suisse (CS) - Get Report and Barclays (BCS) - Get Report were up marginally after Sky News reported that the Department of Justice wants to strike an "omnibus" agreement with all three banks over over charges they missold mortgage-backed securities before the credit crisis. But the Department of Justice reportedly will delay the settlement until after the elections and potentially until January, when the new administration arrives. Royal Bank of Scotland (RBS) - Get Report , which also embroiled in a probe over similar allegations, was little changed.
Fertilizers maker Syngenta (SYT) recovered partially from yesterday's 5.8% decline after it said it was still confident its $43 billion takeover by ChemChina will close, even though it said it now expects this to happen in the first quarter rather than by year end. It was recently up 1.4%.
U.S. stock futures were up, led by a 0.20% rise in Nasdaq 100 mini futures. Dow Jones futures were up 0.08% and S&P 500 mini futures were up 0.09%.
Brent crude was recently up 0.08% at $51.50.
Asian stocks were mixed, with the Nikkei 225 hitting its highest levels since April but Hong Kong indices falling.
The Nikkei 225 closed up 0.76% at 17,365.25 and the Topix was up 0.71% to 1,377.32
The Hang Seng was recently down 0.13% at 17,365.25.
On mainland China the CSI 300 composite was recently unchanged at 3,367.45.