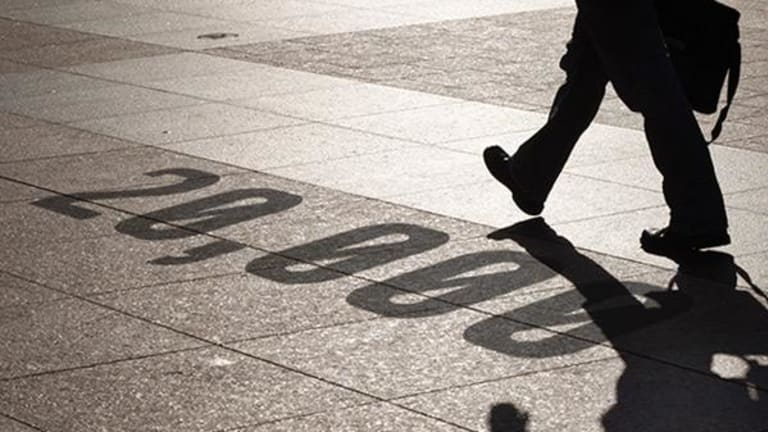 Dow Stalls Again in Quest for 20,000 in Quiet Pre-Christmas Trading
The Dow Jones Industrial Average fails to muster the drive to power through its 20,000 milestone again on Friday, as trading activity remains quiet ahead of the long Christmas weekend.
The Dow Jones Industrial Average once again failed to muster the drive to power through its 20,000 milestone, as trading activity on Friday remained quiet ahead of the long Christmas weekend.
The Dow rose 0.07%, the S&P 500 added 0.13% and the Nasdaq 0.28%. Microsoft (MSFT) - Get Report and Nike (NKE) - Get Report were the biggest losers on the Dow. The Dow did manage to close out its seventh week of gains in a row. 
It was a quieter session on trading desks ahead of the long weekend. Just over 800 million shares traded hands on the S&P 500 on Friday. The 10-day average volume sits at 2.3 billion.
Dow 20,000, which looked all but a certainty earlier in the week, has grown more remote since Wednesday. At one point, the Dow moved within 15 points of the 20,000 milestone but hasn't been able to muster the momentum to move past the threshold. The blue-chip index ended Thursday's session off by 0.12% and is now around 80 points from 20,000.
Dow 20,000 has been on watch since the index hit the 19,000 mark for the first time just a month ago on Nov. 22. The Dow first hit 10,000 in March 1999.
Crude oil prices moved higher on Friday even after oil-drilling activity in the U.S. increased. The number of oil rigs drilling for crude rose by 13 to 523, according to Baker Hughes data.
Oil prices have bounced around as investors assessed how a production cut agreement among Organization of Petroleum Exporting Countries (OPEC) might draw down on global supplies. OPEC's agreement is set to go into effect in January.
West Texas Intermediate crude oil closed 0.1% higher at $53.02 a barrel on Friday.
New home sales surged in November in the latest sign the housing recovery is chugging along. Sales of new homes rose by 5.2% to an annual pace of 592,000, the Census Bureau reported on Friday. Economists had expected a weaker increase to 575,000.
Consumer sentiment increased to its best level in 12 years as Americans grew more confident in the strength of the U.S. economy. The University of Michigan's index increased to 98.2 in December in its final reading, up from a previous estimate that showed a reading of 98.
Credit Suisse (CS) - Get Report  agreed to a $5.3 billion settlement with the U.S. Department of Justice (DOJ) over allegations of continuing to sell mortgage bonds into the global financial crisis. Credit Suisse will pay a civil penalty of $2.48 billion and provide customer relief for a further $2.8 billion, paid out over five years, the company said in a statement on Friday.
Deutsche Bank (DB) - Get Report  reached a separate agreement with the DOJ. The bank agreed to a $7.2 billion settlement with the DOJ to settle civil claims in connection with the bank's mortgage bond activities in the run-up to the global financial crisis. Deutsche will pay $3.1 billion in penalties and provide $4.1 billion in customer relief, well below the expected $14 billion penalty first made public by the DOJ earlier this year.
Chinese officials hit General Motors (GM) - Get Report with a 201 million yuan ($29 million) fine after an investigation into allegations it engaged in monopolistic pricing activities. SAIC General Motors, a 50-50 joint venture between GM and SAIC Motor Group, allegedly set monopolistic prices for models including the Chevrolet Trax and Cadillac SRX. 
Lockheed Martin (LMT) - Get Report moved lower after President-elect Donald Trump pitted the company against Boeing (BA) - Get Report for government contracts. In a tweet, Trump said that based on the "tremendous cost and cost overruns" on Lockheed's new F-35 strike fighter jet, he had asked Boeing to give him the price for a "comparable" version of its older F-18 Super Hornet.
Fred's (FRED) rose after Alden Glopal Capital disclosed a nearly 25% stake. The hedge fund said it made the purchase because the shares are undervalued and "represent an attractive investment opportunity."
GameStop (GME) - Get Report added 1% after Mizuho initiated coverage with a buy rating and price target of $35. Analysts pointed to positive diversification across its digital and collectibles categories, among others.