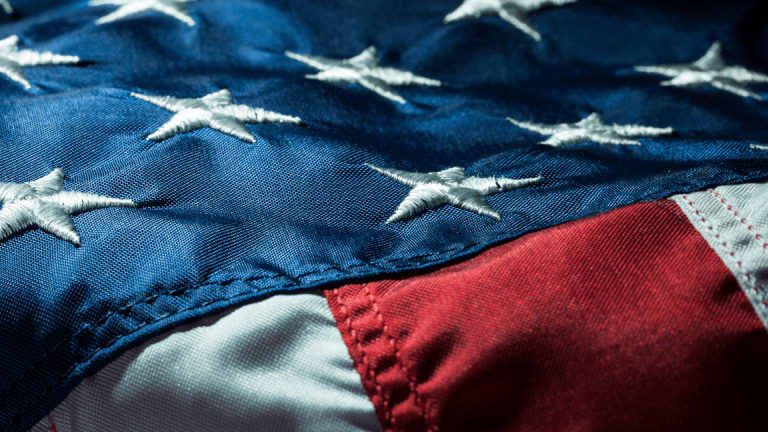 Doug Jones, Donald Trump and Janet Yellen - 5 Things You Must Know
Doug Jones' surprise victory in the special Senate election in Alabama deals a blow to Donald Trump's legislative agenda.
Here are five things you must know for Wednesday, Dec. 13:
1. -- Republican lawmakers face a race against the clock to pass their tax reform bill following the surprise win for Democrat Doug Jones in the special Senate election in Alabama.
The victory for Jones, a 63-year old lawyer who served as state attorney general under former President Bill Clinton, could not only change the face of the Senate but also disrupt the broader agenda of Donald Trump as he struggles to deliver his first major win legislative before the end of the year.
The U.S. dollar index, which benchmarks the greenback against a basket of six global currencies, traded modestly lower at 94.02 early Wednesday, and stock futures pointed to a flat to higher start for Wall Street on Wednesday, Dec. 13, as investors reset expectations for the Senate's composition and, possibly, the fate of the president's tax cuts.
With at least two weeks for Alabama's Republican Gov. Kay Ivey to certify the election win -- and perhaps longer if losing candidate Roy Moore challenges Jones' narrow victory -- GOP senators will hold on to their 52-48 majority until at least Christmas, providing a narrow window within which they can finalize, pass and deliver a tax bill to the president's desk for a final signature.
2. -- Investors are pretty certain the Federal Reserve will raise interest rates on Wednesday, in what will be the third quarter-point hike of the year.
The Fed's announcement on interest rates will be made at 2 p.m. ET, followed by a press conference from Fed Chair Janet Yellen at 2:30 p.m. The meeting will be the last chaired by Yellen. Donald Trump chose not to renew her term, instead nominating Jerome Powell to take her place as head of the U.S. central bank.
Wall Street will be paying close attention to what Yellen says because what the Fed has in store for 2018 is less certain. 
While the Fed's own economists project three quarter-percentage-point increases in 2018, Goldman Sachs Group Inc. (GS)  and Deutsche Bank AG (DB) have said four hikes is a likelier scenario.
TheStreet's Bradley Keoun wrote that with U.S. monetary policymakers now fully immersed in their first major rate-hiking cycle since the mid-2000s, a delicate question confronting analysts is whether the humming U.S. economy and financial markets can hold up. History shows that a steady string of Fed rate increases often ends in recession and a big market correction; as Bank of America Corp. (BAC) economists put it this week in a report, "There is no such thing as a painless Fed hiking cycle." 
Besides the Fed's announcement on interest rates, the economic calendar in the U.S. on Wednesday also includes the Consumer Price Index for November at 8:30 a.m. ET, and Oil Inventories for the week ended Dec. 8, at 10:30 a.m.
Earnings reports are expected Wednesday from Pier 1 Imports Inc. (PIR) and Nordson Corp. (NDSN) . 
If you'd like to receive the free "5 Things You Must Know" newsletter, please register here.
3. -- Shares of Walt Disney Co. (DIS)  were rising 1.1% in premarket trading on Wednesday amid reports the entertainment and media giant is close to an agreement with Twenty-First Century Fox Inc. (FOXA)  that would see the Rupert Murdoch-led group sell some of its key media assets for around $40 billion.
Disney took the inside lane for the Fox assets, which include Fox's U.S. cable operations and its European pay-TV company Sky PLC  (SKYAY) , after rival Comcast Corp. (CMCSA) dropped out of the bidding earlier this week. Multiple media outlets were reporting that Disney and Fox will announce specifics of the deal on Thursday, Dec. 14.
Comcast is a holding in Jim Cramer's Action Alerts PLUS Charitable Trust Portfolio. Want to be alerted before Cramer buys or sells CMCSA? Learn more now.
4. -- Toshiba Corp. (TOSYY) and Western Digital Corp. (WDC) have reached an agreement on the Japanese electronics giant's plan to sell its flash memory unit to raise cash to stay afloat.
The agreement allows Western Digital to participate in future investments in their joint venture, clearing the way for a consortium led by Bain Capital to buy Toshiba Memory Corp., the companies said Wednesday.
5. -- Alphabet Inc.'s  (GOOGL) Google plans to open an artificial intelligence research center in China to target the country's local talent, even as the U.S. search giant's products remain blocked in the country, Reuters reported.
Google said in a statement the research center is the first of its kind in Asia and will be made up of a small team operating out of its existing office in Beijing.
Shares of Alphabet were up slightly in premarket trading.
Alphabet is a holding in Jim Cramer's Action Alerts PLUS Charitable Trust Portfolio. Want to be alerted before Cramer buys or sells the stock? Learn more now.
This story has been updated from 6:07 a.m. ET.
More of What's Trending on TheStreet: