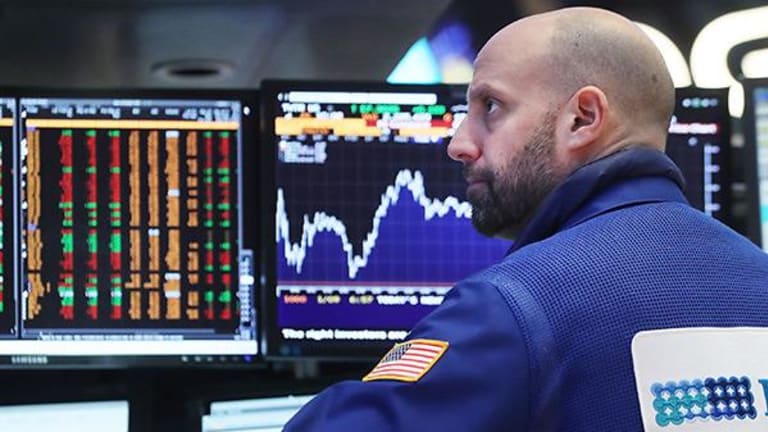 Everyone Is Worried About a Top in the Stock Market, but They Need to Chill
And here's why.
There has been more concern about the market topping last week than we have in quite some time. 
We have the 20,000 level in the Dow Jones Industrial Average and 2300 in the S&P 500 just overhead, and with the Nasdaq Composite eclipsing the 5000 mark as well, it seems to make everyone looking for the market to top. But just because we are hitting round numbers in a market doesn't suggest that the market is topping.
As we have been noting since November, the market is rallying in what is likely a third wave, based on Elliott Wave analysis. In fact, we have traveled 200 points in two months, even though the past month has been a consolidation, while many have been looking for a market top or crash for an infinite number of reasons all the way up. 
Yes, the wall of worry is as strong as ever as the continued disbelief in this rally mounts.
Based upon our analysis as presented for several years, our larger-degree expectations remain that the market is targeting the 2511 to 2637 region on the S&P 500, most likely to be struck at the end of this year. And, as long as we remain above 2205, with 2245 the more immediate support, there is no reason to revise that expectation. 
In fact, if the market can continue to rally in the upcoming week, then I will be moving our upper support box higher, with the low of the box being moved up by 30 points to the 2235 level.
In the near term, as long as the S&P 500 remains above 2245, then I am looking for us to continue higher to at least the 2330 region to complete wave v of three, as shown on the 60-minute chart. But, due to the manner in which we rallied off the 2245 low last week, there is the potential for another pullback to be seen before we continue higher. 
Should we see such a pullback early in this coming week and still maintain above 2245, I will raise my target for wave v of three to the 2356 to 2375 region.
It would take a break down below 2245 to even get me concerned about the further immediate bullish potential in the equity market.
See chart illustrating the wave count on the S&P 500.
This article is commentary by an independent contributor. At the time of publication, the author held no positions in the stocks mentioned.