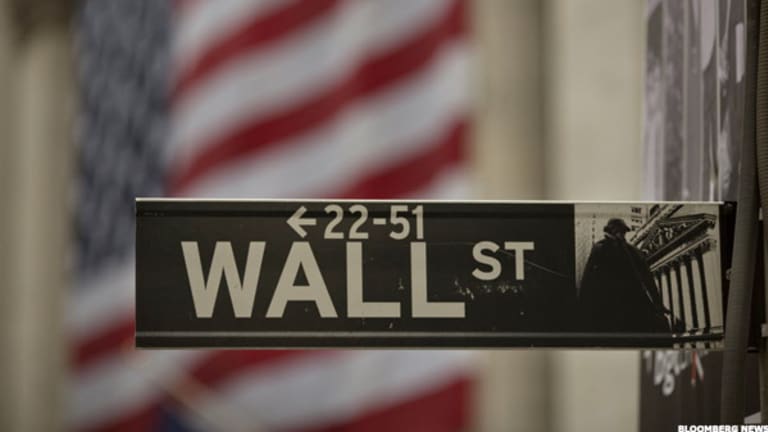 Stocks Fluctuate as Nerves Peak Ahead of Fed Meeting, Oil Rises
Stocks turn lower by the afternoon session Monday as crude oil loses the day's highs and uncertainty over the Federal Reserve's September meeting continues.
Stocks turn lower by the afternoon session Monday as crude oil loses the day's highs and uncertainty over the Federal Reserve's September meeting continues.
Stocks fluctuated during the afternoon session Monday as uncertainty over the Federal Reserve's meeting this week peaked.
The S&P 500 was up 0.22%, the Dow Jones Industrial Average added 0.19%, and the Nasdaq was flat. All benchmark indexes had briefly turned red in the afternoon session. 
The looming Fed's September meeting undercut some investor confidence. The Federal Open Market Committee is set to meet for two days on Tuesday, culminating in an announcement, forecasts and press conference from Fed Chair Janet Yellen on Wednesday afternoon.
A chorus of Fed opinions and mix of economic data in recent weeks have inspired intense speculation over how the FOMC will move this month. Weak retail, industrial and inflation data for August have recently undermined confidence in the U.S. economy and likely pushed the Fed to err on the side of caution. Hawkish rhetoric could continue as the Fed preps markets for the eventuality of another increase later this year.
"The markets are girding themselves for the possibility of a rate increase this week," said Paul Nolte, chartered financial analyst at Kingsview Asset Management. "Based strictly on the data, they should keep rates stable. The comments following the meeting will be instructive for a December increase."
The chances of a rate hike in September sit at 12%, according to CME Group fed funds futures. Most analysts are betting on a rate hike in December, which has a 45% likelihood. However, there are some making the case for a rate hike as soon as Wednesday.
"While concerns about inflation remain, communications from many FOMC members indicate a willingness to prepare markets for the next rate increase, if not move to that rate increase directly," Barlcays analysts wrote in a note. "Against this backdrop, we retain our outlook for a rate hike in September. We believe the data have met the Fed's threshold."
Crude prices rose Monday after Venezuelan President Nicolas Maduro said a deal between Organization of Petroleum-Exporting Countries and non-OPEC countries to curb output was close. Maduro said officials held a long meeting with Iranian President Hassan Rouhani. OPEC members are set to hold an informal meeting later this month.
West Texas intermediate crude oil closed 0.63% higher at $43.30 a barrel. Gains were more than twice as high earlier in the session.
Focus on oil markets and the September Fed meeting distracted from any uneasiness over multiple bombings over the weekend. A pressure cooker bomb detonated on 23rd Street in New York on Saturday evening, though the blast was mostly absorbed by a metal trash container.
Separately, a backpack holding several bombs was found at a train station near Elizabeth, N.J., on Sunday before detonating Monday morning. No fatalities were recorded in either case. Ahmad Khan Rahami, a man wanted in connection with the bombings, has been taken into custody after a shootout in Linden, N.J.
Avnet (AVT) - Get Report moved 7% higher after agreeing to sell its Technology Solutions operation to Tech Data (TECD) - Get Report in a deal worth roughly $2.6 billion. Avnet will receive $2.4 billion in cash and 2.8 million shares of Tech Data.
Sarepta Therapeutics (SRPT) - Get Report soared 90% after the U.S. Food and Drug Administration gave approval to eteplirsen, a treatment for Duchenne muscular dystrophy. The terms of the approval require Sarepta to hold a new clinical trial to prove the drug's efficacy.
Eldorado Resorts (ERI) - Get Report agreed to buy Isle of Capri Casinos (ISLE) in a cash-and-stock deal worth around $950 million. The acquisition values the company at $23 a share, a 36% premium on Friday's close. The number of locations Eldorado operates will more than double once the deal closes. Isle of Capri Casinos shares rose 30%.
TerraForm Power (TERP) - Get Report was higher on Monday after announcing it was exploring strategic alternatives, including a possible sale of some or all of its company. The alternative-energy company has made a confidentiality agreement with one-time parent SunEdison (SUNE) to explore its possibilities. SunEdison is currently undergoing bankruptcy proceedings.
McDonald's (MCD) - Get Report was active as it fought to avoid the latest back tax charges from the European Union. The fast food chain could reportedly face $500 million in back taxes in the region, according to The Financial Times. The company reportedly set up headquarters in Luxembourg to avoid taxes.
General Motors (GM) - Get Report was upgraded to overweight from equal weight at Morgan Stanley. Analysts said the business can remain relevant and profitable for longer than expected.
Lockheed Martin (LMT) - Get Report was upgraded to outperform from market perform at Wells Fargo. The firm said the company can grow earnings at a 20% annual rate through 2020.