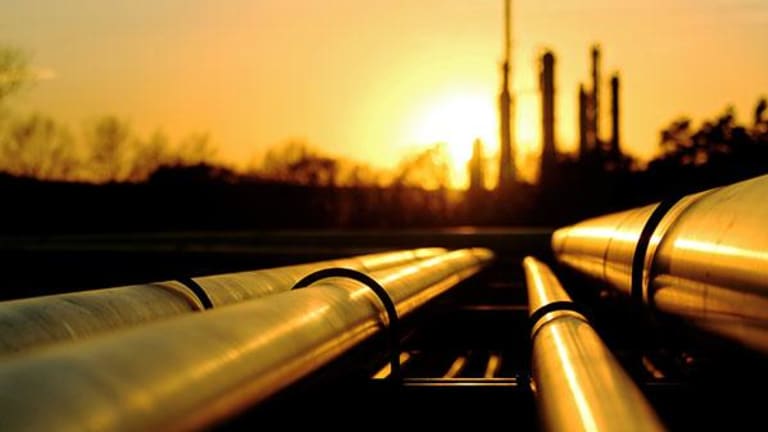 Crude Oil Futures Are Reaching a Decision Point
I like the potential of being bullish on crude oil futures for next few weeks! Here are a few ways you can do this:
Crude oil futures have been providing quite a bit of excitement the last few months. Most traders, myself included, like excitement when it comes to trading. It means two things: opportunities and risks.
The recent pullback in crude oil future prices present a buying opportunity, in my opinion.
Looking at the daily chart of crude oil below, you will see that I marked what I feel should be a support level for resumption of the upside move.
You will see I marked the 45.46 price level basis the October contract as my short term support. On the same chart, which is the daily chart, you will see I marked some possible targets on the way up, (namely 48.96 and 50.07) in case I am right.
I am also looking at the weekly chart below, which provided me with possible "short term bottom signal" -- see the blue diamonds in the chart.
The most important factor in my eyes is trade management, which consists of many things: Method of trading? Will I buy options? Sell options (write premiums)? Will I enter long futures with a stop? Where do I enter? Where is the stop? Do I use long futures along with long puts as possible protection? Perhaps options spreads?
Many more factors go into trading, including the very important questions of trade size and exit levels.
I like the possible forming set up on the long side of crude oil. Plan your trade, trade your plan.
---
If you are not familiar with the risks associated with futures trading and/or options on futures, I recommend you visit our broker assist services and get help creating a trading plan.
This article is commentary by an independent contributor.Trading commodity futures and options involves substantial risk of loss. Past performance is not necessarily indicative of future results.